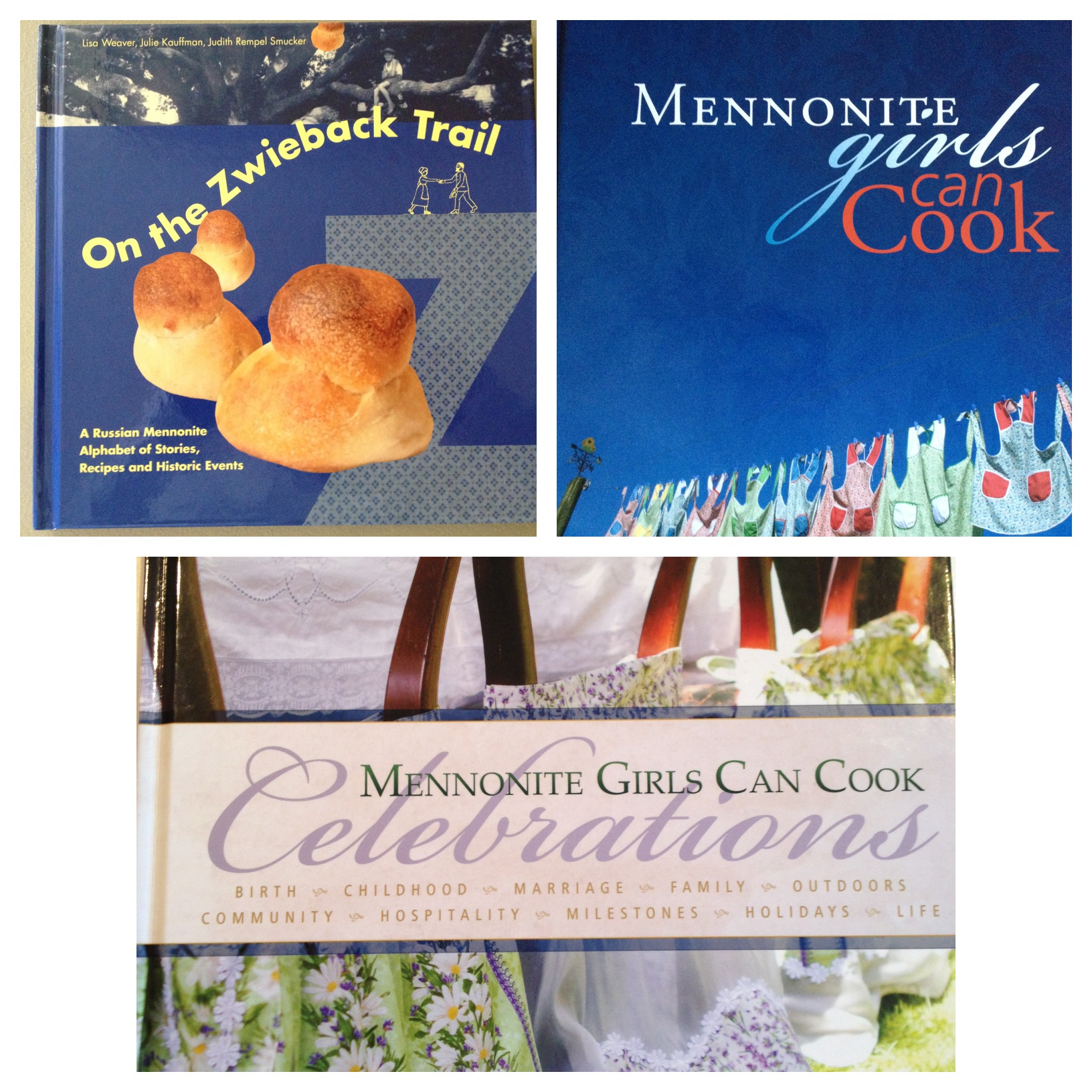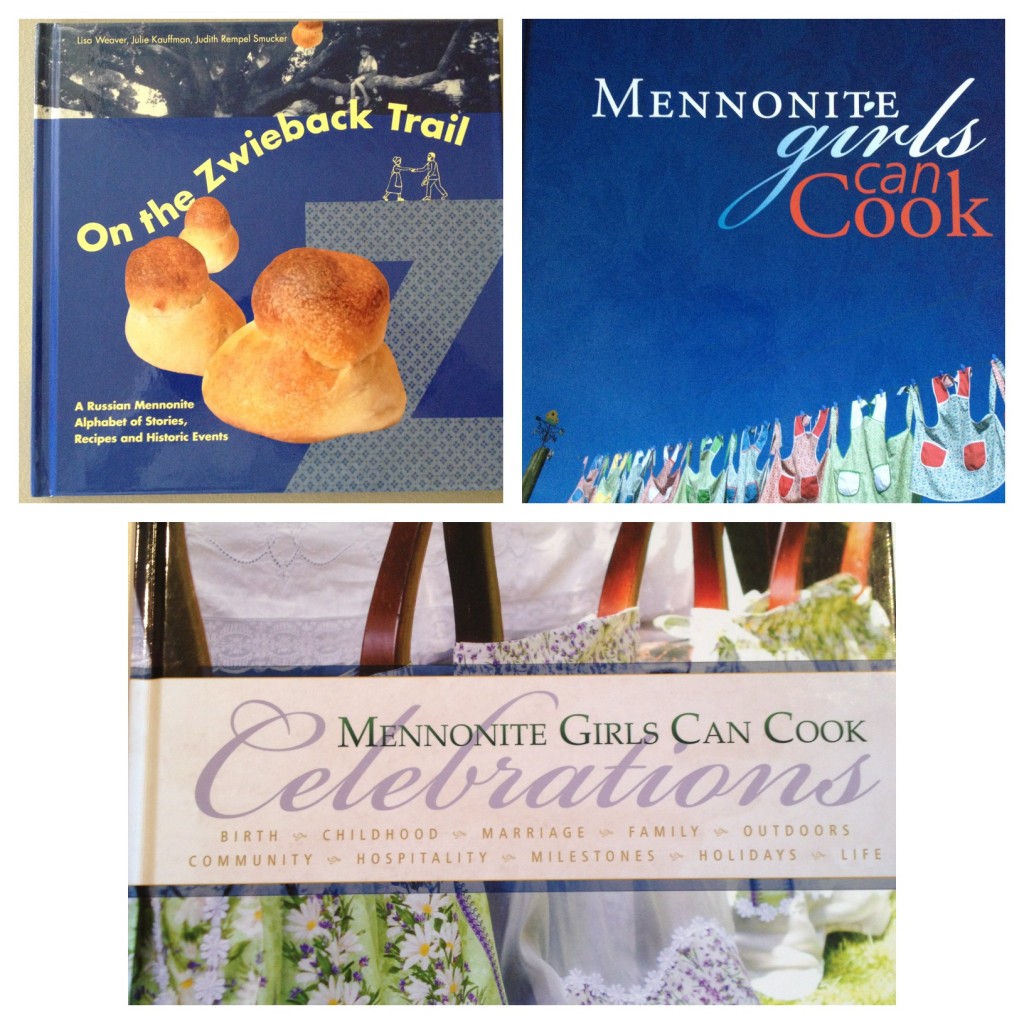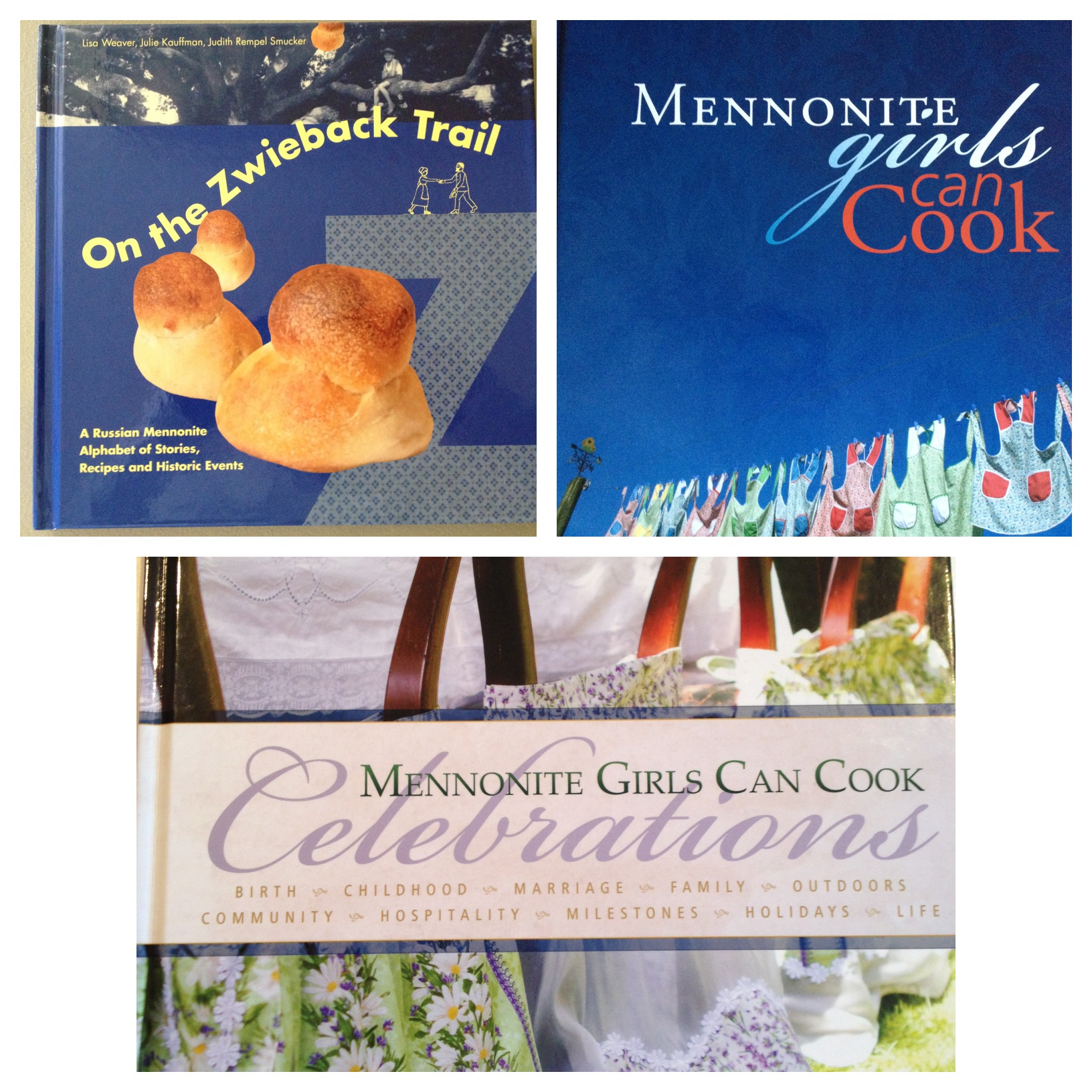 Looking for that perfect gift? The Heritage Park has three new books for sale that are very unique, full of colorful photos, recipes, and history.  They are "On the Zweiback Trail," "Mennonite Girls Can Cook," and "Mennonite Girls Can Cook Celebrations."
"On the Zwieback Trail" by Lisa Weaver is a beautifully illustrated book that uses the alphabet to tell the story of the Mennonites who immigrated to America from Russia.  From "A" is for Anabaptist to "Z" is for Zwieback the author covers the history and culture of the Mennonites. This book can be enjoyed by all ages following the trail of the alphabet to discover the Mennonite heritage.
"Mennonite Girls Can Cook" is authored by 10 women from Canada who have created a very unique cookbook that is much more than a collection of recipes. It is arranged in sections with plentiful photographs in Breakfast and Coffee Break; Soups, Salads, and Sides; Suppers; Breads; and Desserts and Sweets.  Interspersed in the book is a section called "Bread for the Journey" that are short inspirational pieces and "Who's Cooking" sections that tell the story of each of the authors.
"Mennonite Girls Can Cook Celebrations" is a wonderful sequel to their first book and is centered around celebrations:  Birth, Childhood, Marriage, Family, Outdoors, Community, Hospitality, Milestones, Holidays, and Life.  Besides the multitude of recipes, it is filled with a large number of colorful photographs and personal reviews of each dish.  The authors continue their "Bread for the Journey" section in this book as well as personal reflections written for each section.
Stop out at the Heritage park Tuesday-Saturday from 1:00-4:00 p.m. if you want to purchase any of these books.  Contact LaVonne Thiessen at 402-723-4559 for more information.
Shannon Siebert
Comments
comments
Powered by Facebook Comments