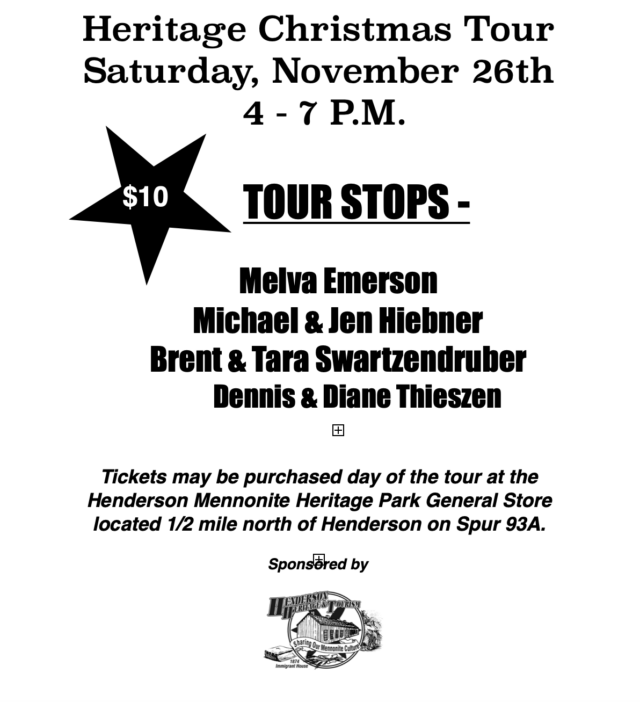 It's been a few years, but the Henderson Heritage Christmas Tour of Homes is back! Viewing these homes is a great way to get into the holiday spirit early. This year features four beautiful and unique homes fully decorated with a variety of festive trees, lights, and unique holiday collections. Check out this year's tour with your family and friends for some holiday inspiration on Saturday, November 26 from 4 – 7 PM.
This year's tour includes the following stops:  Melva Emerson, Mike & Jen Hiebner, Brent & Tara Swartzendruber, and Dennis & Diane Thieszen. Tickets for the tour may be purchased on the day of the event at the Henderson Heritage Park General Store.  All proceeds from this event go toward the support of the Henderson Mennonite Heritage Park.
For more information call 402-723-4252.