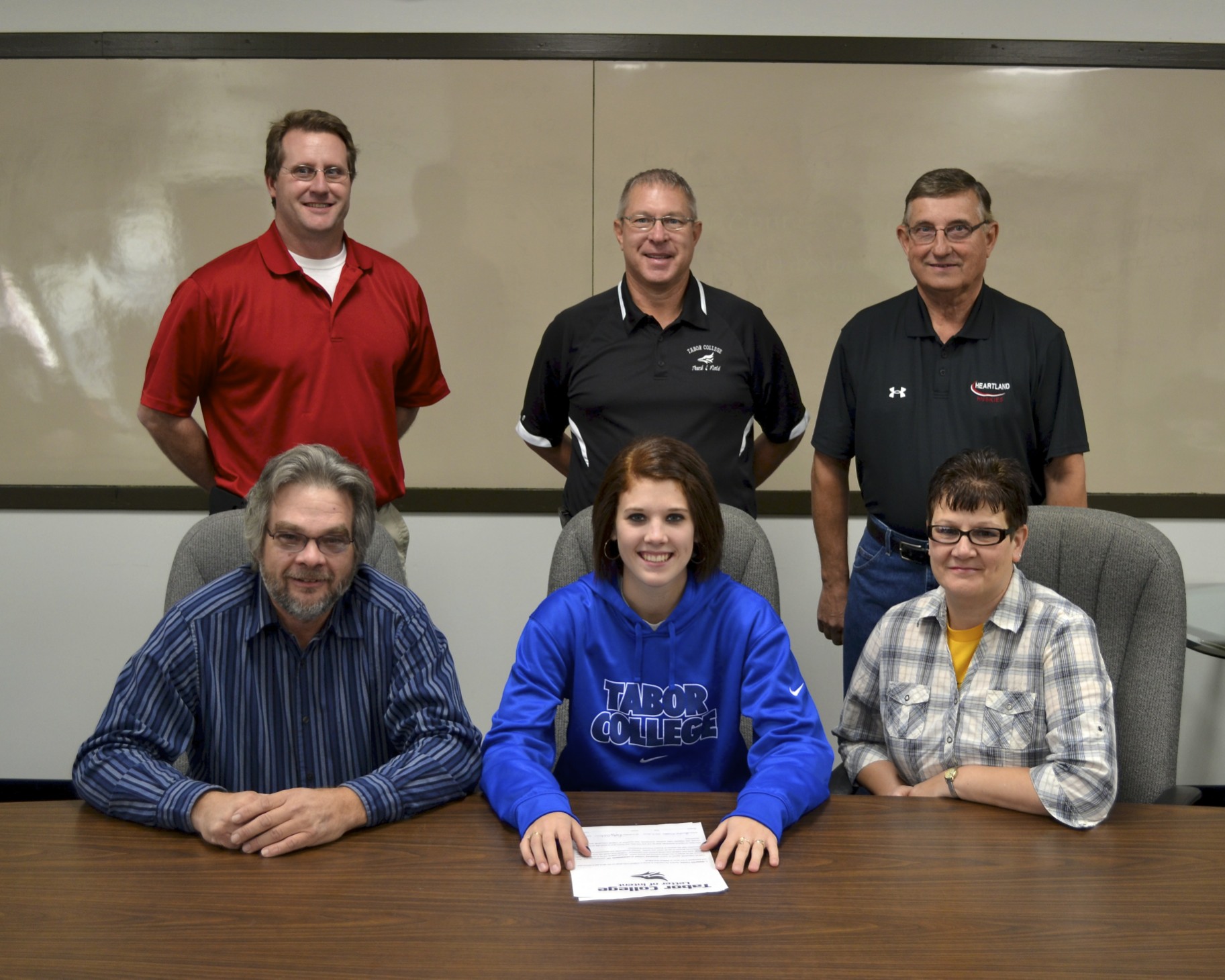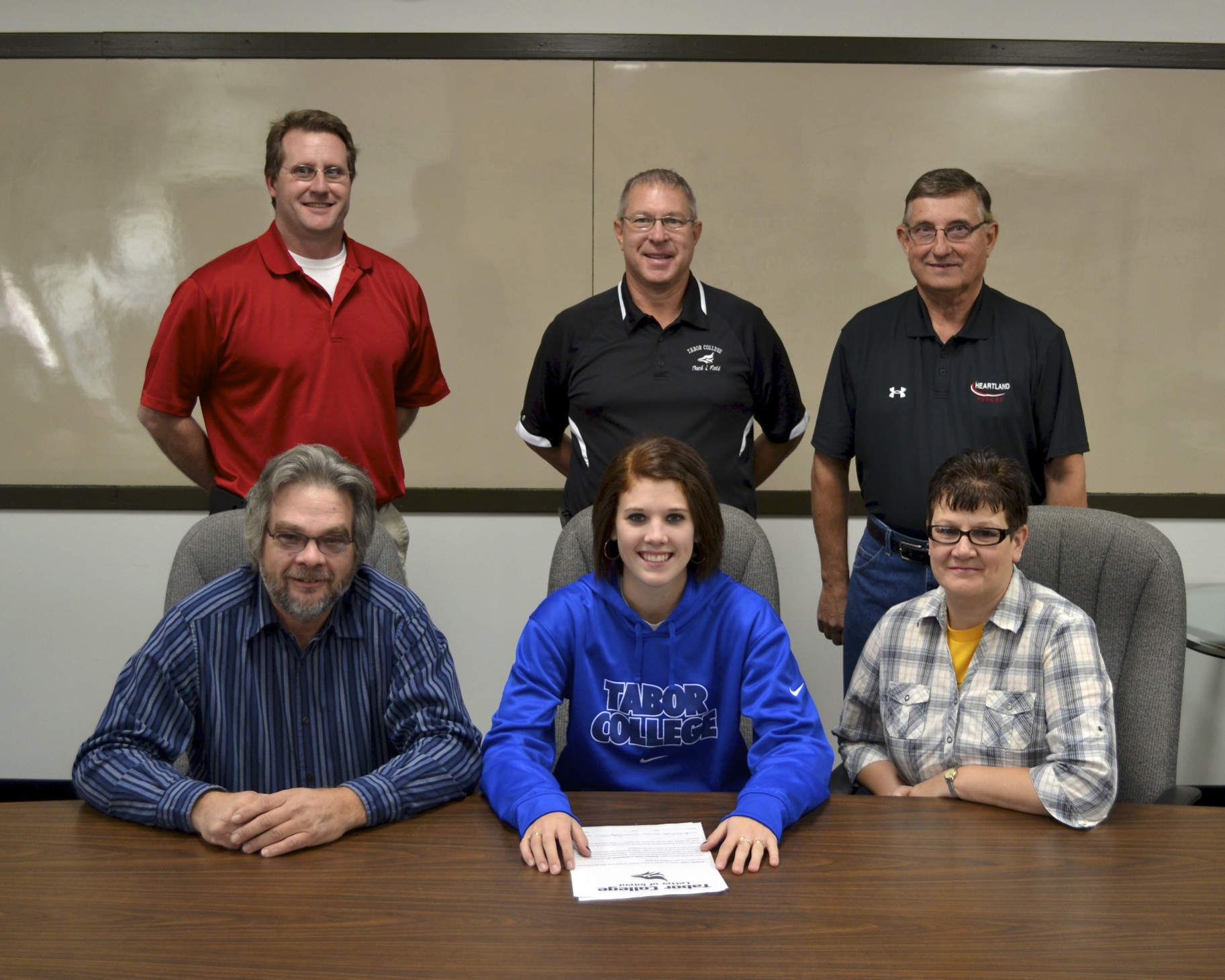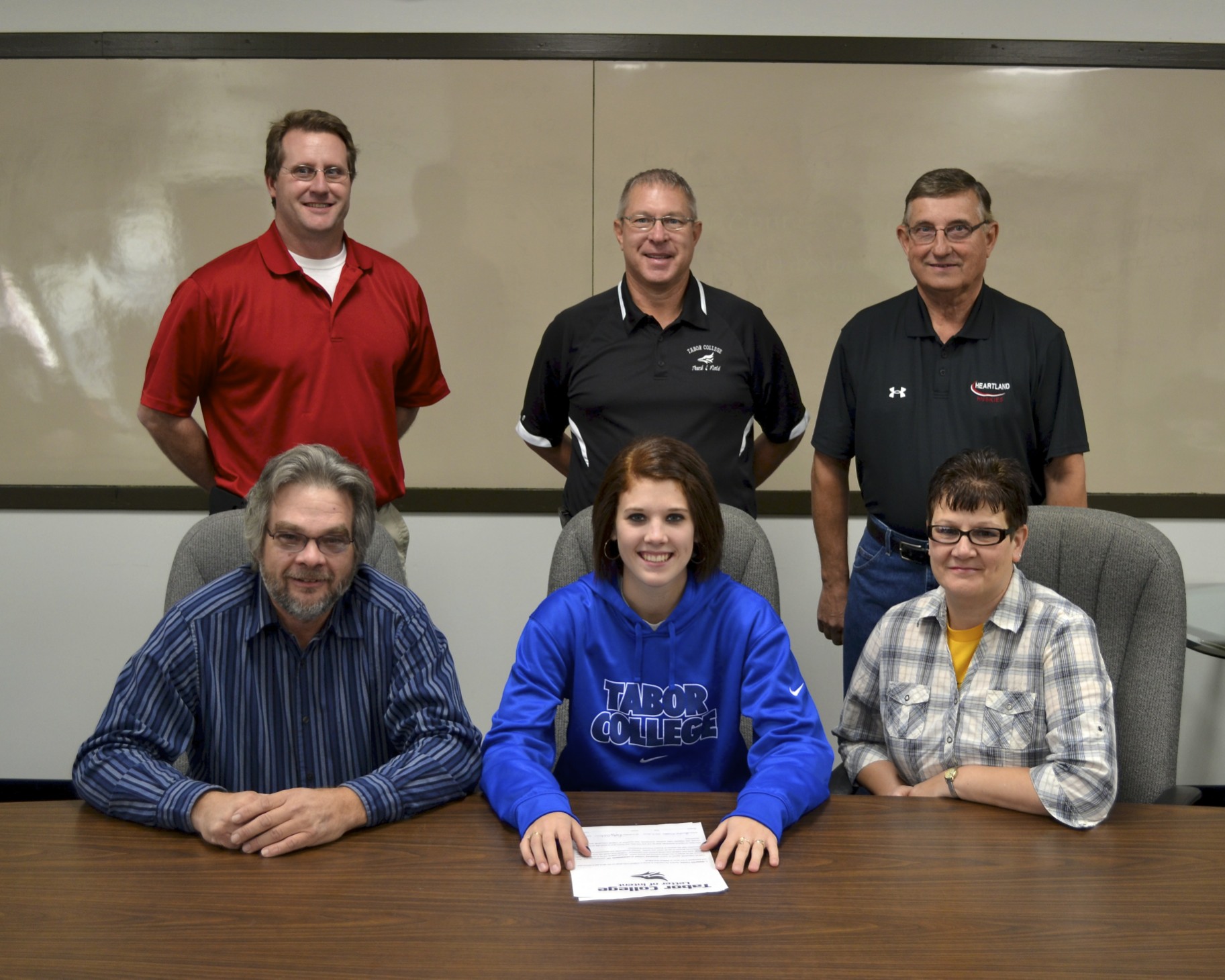 Heartland senior track standout, Jennifer Yoder made her decision on Thursday, November 17th as she signed to go to college at Tabor in Hillsboro, KS to continue her track career.
Yoder has been active not only in track, but also participates and excels in Golf and Basketball for Heartland.  However, it's track that she makes a big name for herself.  She placed 2nd in the 100 meter dash in the State Track meet her Sophomore year.  Her Junior year, she kept the State Medals coming by placing 4th in the 100 meter dash and also being the anchor leg of the Class C State Champion 4x100m team.  She and her teammates have high hopes for another successful basketball and track season this winter and spring.
Yoder has lots of potential and there is no doubt she will continue to thrive after high school  and on to college at Tabor.  Congratulations Jennifer and best wishes!
Comments
comments
Powered by Facebook Comments