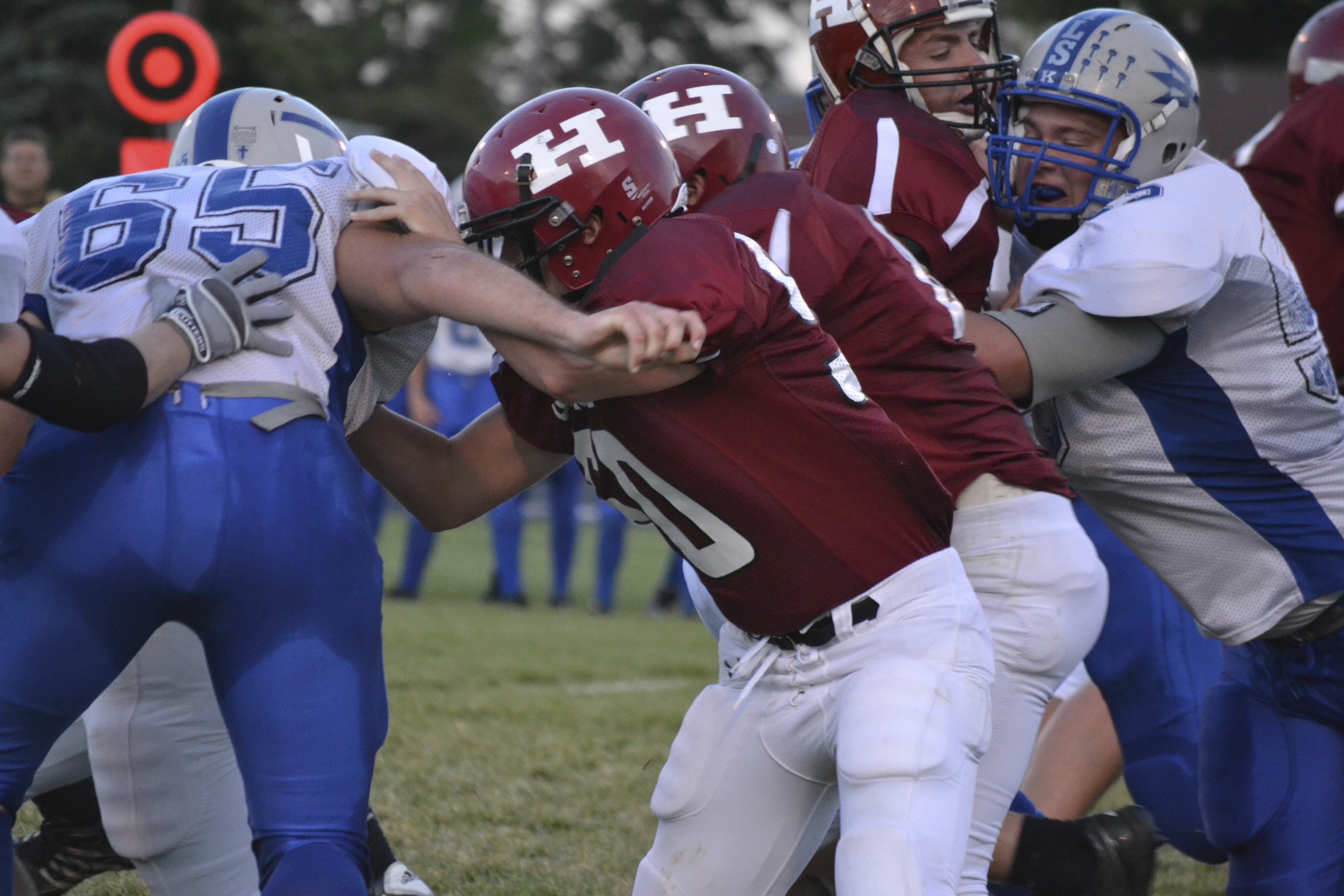 The Heartland Football team took another hard hit against #2 ranked Kenesaw Friday night as they lost 80-8.
It was a beautiful night for football, weather wise, but that was much of the good fortune that Heartland had to work with. Â The Huskies faced a tall task against the Kenesaw Blue Devils; they are ranked #2 for a reason. Â Their size, speed and play were a lot to take on.
Highlighting the night for the Huskies was a 27 yard touchdown pass from Freshman quarterback, Jordan Heinrichs to Freshman receiver, Tyler Brown in the middle of the second quarter. Â Huskies also converted the two-point conversion with Heinrichs running the ball up the middle. Â This brought the score to 48-8 in the middle of the second quarter.
Click here to watch the replay of the game
It was tough for the Huskies to find the end zone for the remainder of the night as the Blue Devils did not let up.
The Huskies will stay home to take on Nebraska Christian Friday night at 7:00 p.m.
[flickr-gallery mode="photoset" photoset="72157627630028151″]
Comments
comments
Powered by Facebook Comments