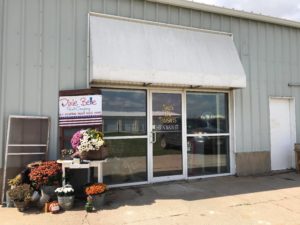 If you've been thinking of updating a piece of furniture in your house, don't immediately conclude that you should discard it! You may just need local business "Junkin Chic Treasures" to use their talents to update it for you!
Crafting has always been in the blood for Denise Ogorzolka and her daughters Shandra Minary and Megan Kembel. So when their projects—which included painting large furniture—took over their houses, as did interested customers, they decided it was time to find a designated work space.
This led them to a space at Village Square in Aurora, and shortly after, a building on the north side of Henderson this summer. Located at 1400 North Main Street, they now have a place to display, create, and store their work.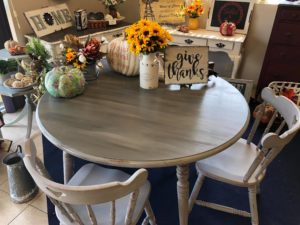 It only takes a step inside the building to catch their vision for repurposing furniture. All different kinds of pieces have been given a new life with chalk paint in classic and vibrant colors. Their display at the store has products you can buy or can help inspire ideas. You can also check out the treasures they've accumulated in their storage area or bring in your own special piece. They have already fulfilled many custom projects for clients and have projects lined up for the next few months.
Along with the repurposed furniture, they also sell a few other products including the chalk paint they use. It is made in the USA and comes in 64 different colors. At the store, you can also find home decor, small handmade signs, vinyl lettering, and pellets for wood smokers.
If you would like to follow along or contact Junkin Chic Treasures, you can find them on their Facebook page. They also plan to team up with Perks for a craft evening before Christmas, so watch for that event!
Comments
comments
Powered by Facebook Comments