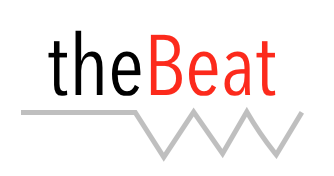 theBeat
Written by Shannon Siebert
Quote of the Day—"Thanks for providing such a peaceful and safe environment to enjoy such a phenomenal experience. Your hosts were friendly and very knowledgeable. Your grounds were intriguing, spacious and well kept. We loved the sloppy joe lunch. You have really helped make our adventure a great one." Erin Moore Pyle from Papillion, NE, comments on the Heritage Park's Facebook page.
WHERE WERE YOU ON 8/21/17? Â  Â 
THE STORY:Â  Total Solar Eclipse Rewind
Now that it's over (whew!), it's time to REWIND! Folks from approximately 19 states and a few foreign countries converged in Henderson for this amazing total solar eclipse. Did it measure up to all the hype? A big whomping YES! The cloud cover was minimal making our viewing here in Henderson one of the best. If you really want to rewind and watch the eclipse again, go to Taylor Siebert's Live Facebook and fast forward through his video streaming on top of the Striv building on Main Street. It's pretty fun to see the street lights all come on with darkness descending downtown.
Where'd they come from—
Anywhere from from Australia, England, Maryland, and Minnesota to California, Arizona, North and South Dakota, Iowa, and Texas just to name a few of the 19 states and countries represented at the Heritage Park.   
Random, Coincidental, Planned or Divine?—
Depends on who you talked to, but there was a story for all of the above. For some who traveled to the Heritage Park, it was completely random and for others planned. Here are a few surprising stories. Brothers John & Dave Ilzhoefer came to the Henderson Mennonite Heritage Park from Dallas, Texas, with their high powered binoculars equipped with solar filters. This was John's second eclipse, and I looked through his binoculars and could see three sun spots on the sun prior to the eclipse. They landed at the park after much web and weather surfing believing our site would be the best for viewing the eclipse. It also helped that the only available hotel room was in York.
Just Plain Lucky—
Now this story is totally random with a lot of luck thrown in! A group of construction workers from all over the country were working on a large project in North Dakota and were driving south hoping to get a total view of the eclipse. They had one big problem—no official eclipse viewing glasses except for some welding goggles they had rigged up to use as a last resort. They stopped at the Henderson Fuel Stop, and one of them happened to spot the Heritage Park eclipse flyer that said there were viewing glasses available—BINGO! Coincidently, that flyer had been placed there the morning of the eclipse because a park volunteer had seen so many cars parked at the I-80 interchange.  
Divine Direction—
Photographer Bev Leete from Rose Hill, Kansas began her morning only knowing she was driving to Nebraska and praying along the way that she'd get some good pictures of the eclipse.  She and her photography partner, James Patterson, kept running into cloud cover obscuring their view of the eclipse. She was advised by some weather experienced family members to keep driving west past Geneva. She eventually ended up on Henderson's Main Street and miraculously the clouds parted and she began shooting her pictures. Initially she was very disappointed because she thought her camera had not been on the right settings, but after returning home she was surprised to see they turned out wonderful. "The Lord did indeed answer my prayers," said Leete. Check out her Facebook page and view these beauties along with a great one looking south down Main Street with the water tower during totality.
Planned—
Many folks definitely planned their trips and were visiting relatives in the Henderson area like Evan Heck and his wife from Corydan, Iowa. They were taking their first empty nester trip to the Grand Canyon and decided to stop by and visit their cousin, Kevin Rowe, while viewing the eclipse at the park. Heidi Evans from Hastings, NE, decided to spend the day with her mother Jenette Sheen who lives in Henderson. Numerous other relatives were visiting the Heritage park with their parents, siblings, aunts and uncles, and cousins from Henderson.
Melanie from Irving, Texas says she comes through this area a few times a year to visit her mother in South Dakota. On her last visit, the manager at the York Hampton Inn told her to make sure she scheduled her trip for the eclipse and he recommended they visit the Henderson Mennonite Heritage Park for viewing, so they did! 
Dan & Sally Ray from Plano, Texas were considering going to the Stuhr museum in Grand Island but thought it might be too crowded. They did their online research and thought a day at the Heritage Park taking a guided tour and sampling the ethnic food would make for an interesting day besides just viewing the eclipse.
A couple from Omaha made it to York and read that there was going to be Mennonite food at the Heritage Park so that was all they needed to hear to head this way because "Mennonite food is great!" they said. Another visitor grew up in Henderson, Nevada, so he decided he should come to Henderson, NE, to view the eclipse.
Mary Lou Wiard from Newark, Ohio, studied the eclipse map and decided Nebraska was one of the most likely better places for eclipse viewing. She considered going to Kentucky and Tennessee since they were closer but everything was completely sold out so she drove out and camped at the York campground and found out about the park's event.     
theBeat—
Fortunately the light cloud cover proved to be in and out so in the end, Henderson's spot on the eclipse path was awesome for all who traveled here to view this spectacular event. The Heritage Park estimated around 500 visitors for the day, but there were other places around town with lots of folks watching the eclipse with stories I didn't hear. The Heartland Community School put on a grand learning day for the students with a variety of science/learning centers set up outside before and during the eclipse. Students and parents who attended were able to view the eclipse on the football field.    
The importance of having such a broad range of folks visit our community cannot be underestimated. Nor the value of having a place like the Heritage Park where they could be treated not only to a 360 degree view of the eclipse that happened to grace our physical location but learn about our Mennonite history. The eclipse certainly granted our community an unusual opportunity to host visitors who may have never come here! A big shout out goes to the Heritage Park volunteers, the York County Visitor's Bureau's promotional efforts, and them providing the county with the hard to find eclipse glasses! 
———————————————————————————————————————
What to Read—
"The Guernsey Literary and Potato Peel Pie Society" by Mary Ann Shaffer and Annie
Just when I thought I could read no more books about World War II, I picked up this gem for 50 cents at the Seward Et Cetera thrift store. It's a funny, heart warming yet sad story told through letters originated from Juliet Ashton a young writer from London immediately after the war. She receives a letter from Dawsey Adams, a member of the Guernsey Literary and Potato Peel Society from Guernsey in the Channel Islands that captures her interest. Intrigued about the origins of this literary group that formed during the German occupation of the islands, she carries on correspondence with several members and eventually leaves her London life for a prolonged visit to Guernsey hoping to write a book about their ordeal. The stories and friends she discover forever change Juliet's life. 
Word for the day: corona
\co-ro'na\
noun
Definition:  1. luminous circle on the rim of the sun most easily seen during a total solar eclipse; a similar luminous effect  2.  A halo, a crown (latin)
"When totality was reached during the solar eclipse Monday, the corona was spectacular." 
Comments
comments
Powered by Facebook Comments