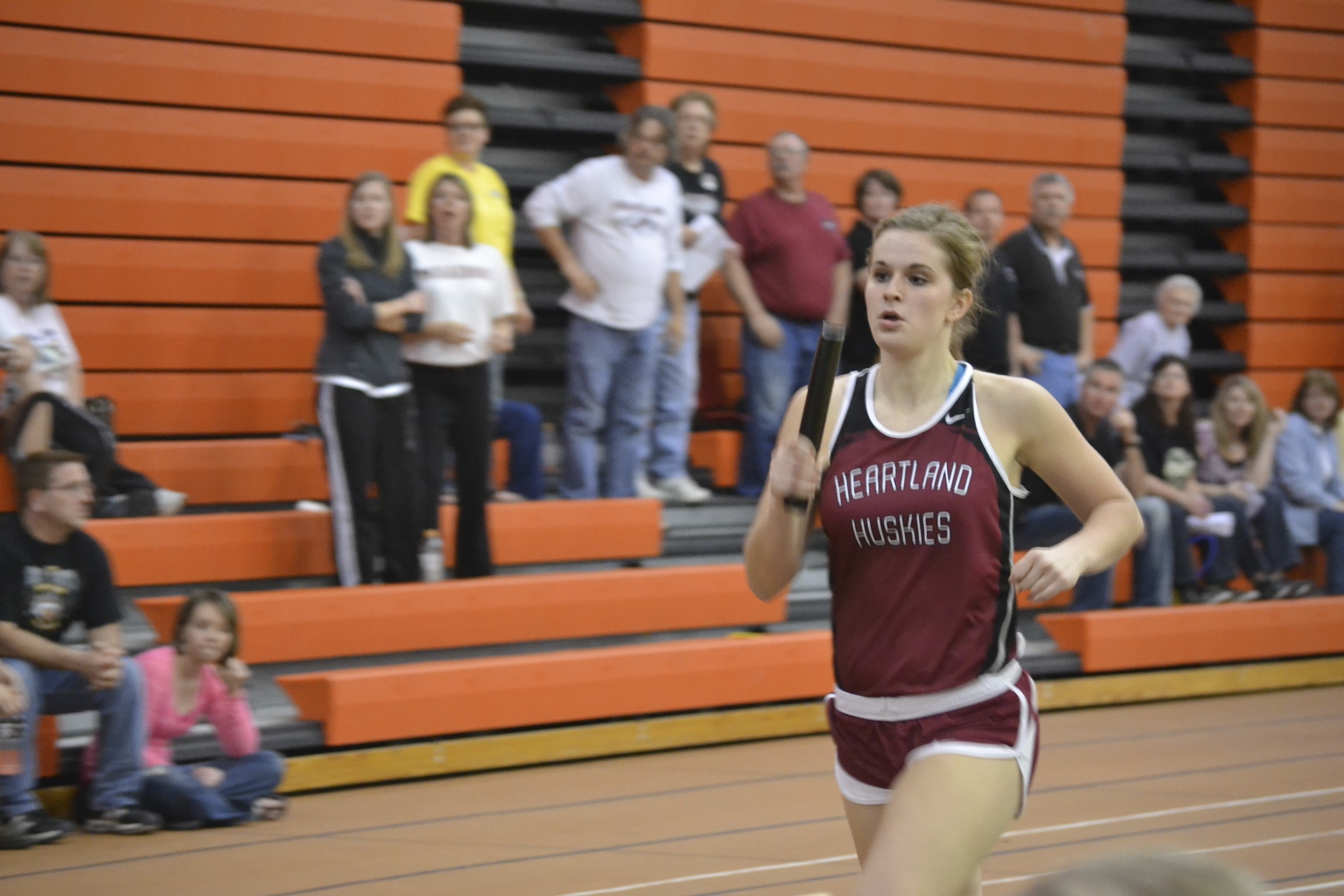 The Heartland track squad kicked off their season yesterday at the Class D Indoor Track Meet at Doane College in Crete. Heartland came out strong as the Girls team took first as a team with 85 team points and the Boys team brought home second place with 58 points.
Highlights of the meet were senior, Michael Brune's performances as he scored 36 total points for the team by taking first place in the 55 Meter Dash, 200 Meter Dash and the Pole Vault. He also was on the 4×400 Meter Relay that placed third.
Senior, Cody Brown and freshman, Jordan Heinrichs snagged points in the 55 Meter Hurdles by Brown taking first and Heinrichs getting the silver. Heinrichs also took sixth in the Long Jump.
On the girls' side, junior, Sara Brune started off the season strong by winning the 55 Meter Hurdles and being on the 4×400 Meter Relay that took fourth.
In the distance races, senior, Miranda Janzen took second in the 3200 Meter Run and second in the 1600 Meter Run. Junior, Maelyn Huebert also placed third in the 3200 Meter Run and sophomore, Leah Friesen got fourth in the 1600 Meter Run.
Senior, Jen Yoder got first in the 55 Meter Run, second in the 200 Meter Run, fourth in Long Jump and was on the fourth place 4×400 Meter Relay.
Many more Heartland athletes had solid performances to start off the season. Be sure to keep up with the Huskies on HeartlandBeat.com as results will be updated LIVE on meet days.
[flickr-gallery mode="photoset" photoset="72157629233980912″]
Comments
comments
Powered by Facebook Comments