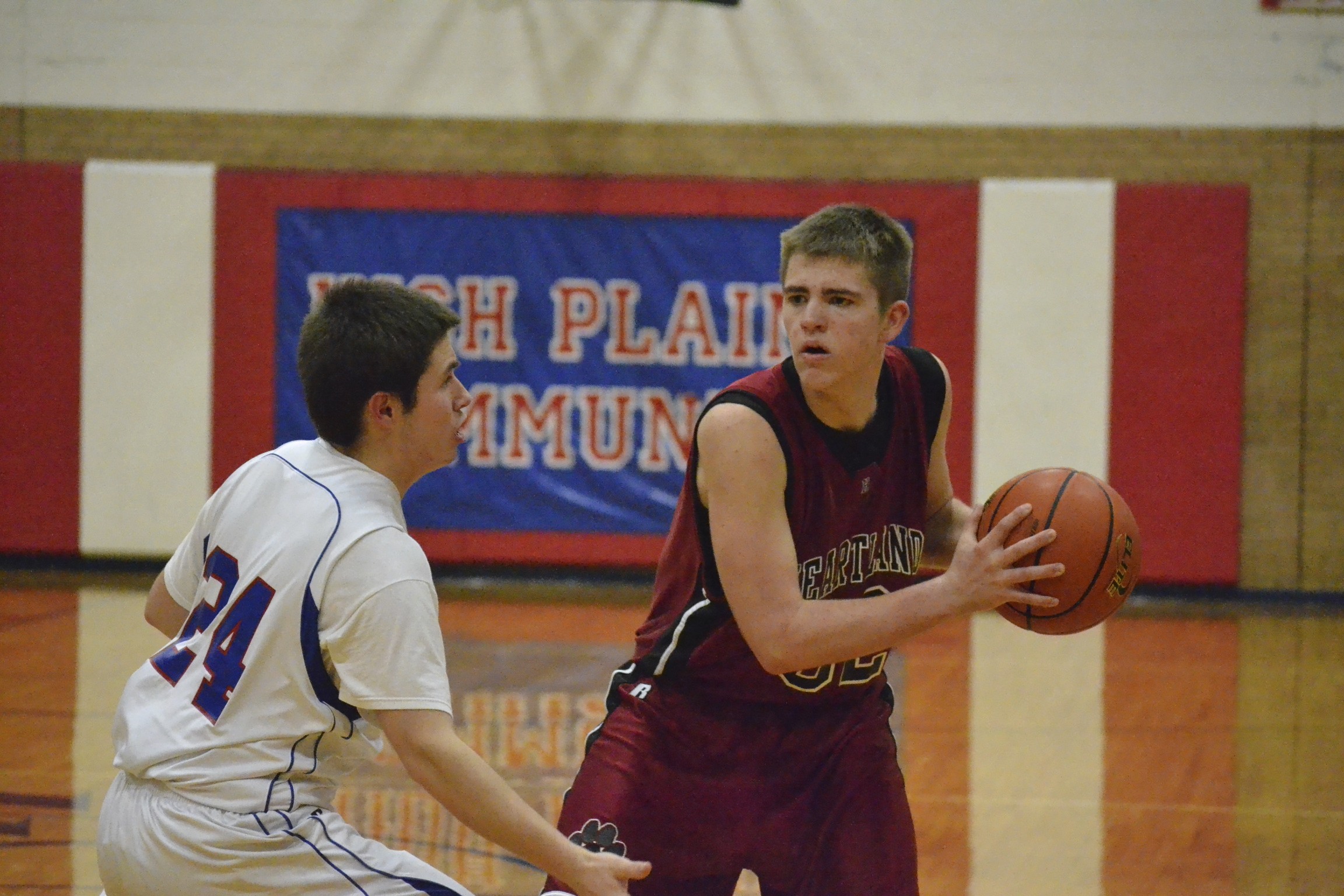 The Huskies Boys faced a tough challenge going up against the High Plains Storm last night and could not keep up as they lost 27-49.
The Huskies had a rough go offensively scoring only nine points in the first half. The Storm, on the other hand, could not miss. They were hot shooting for most of the night and the Huskies allowed them to score 20 points in the third quarter alone. Heartland just was not able to recover from the shooting by the Storm and the bench depth they had that the Huskies did not.
The Huskies were led in scoring by Brent Regier with 11 points and Jordan Heinrichs with nine points.
Do not miss the Huskies this weekend with back to back home games Friday and Saturday night. Either come cheer on the Huskies at Heartland Community School or from home by watching the game LIVE streamed on the Huskie Sports Network on HeartlandBeat.com.
Boys Basketball: Heartland vs High Plains
Heartland Huskies (4-7) –  4    5    6    12  –  27
High Plains Storm (10-4)Â – Â 9 Â  Â 9 Â  Â 20 Â  Â 11 Â – Â 49
Huskie Scorers: B. Regier 11, J. Heinrichs 9, C. Siebert 4, C. Kroeker 2, C. Nickels 1
Storm Scorers: C. Klingsporn 18, L. Engel 9, A. Bender 8, L. Fleming 6, W. Fleming 3, D. Shenk 3, C. Harless 2
Comments
comments
Powered by Facebook Comments