Huskie Volleyball Team Wrap-up from Coach Carrie Regier
The Junior High volleyball season was fast and furious! Practice began on August 18th, and our first matches were on August 31st, with an A-Team triangular in Superior against Superior and Deshler.
Other competitions throughout the season were duals against Fillmore-Central, Sandy Creek, Sutton, and Centennial and tournaments at Hastings St. Cecilia, Giltner, and Thayer Central.
The A-Team this year consisted of eight 8th graders. They were extremely competitive and scrappy and seemed to enjoy learning how to work together to win matches. They ended the season with a record of 7 wins and 6 losses and a 2nd-place finish at the Giltner tournament.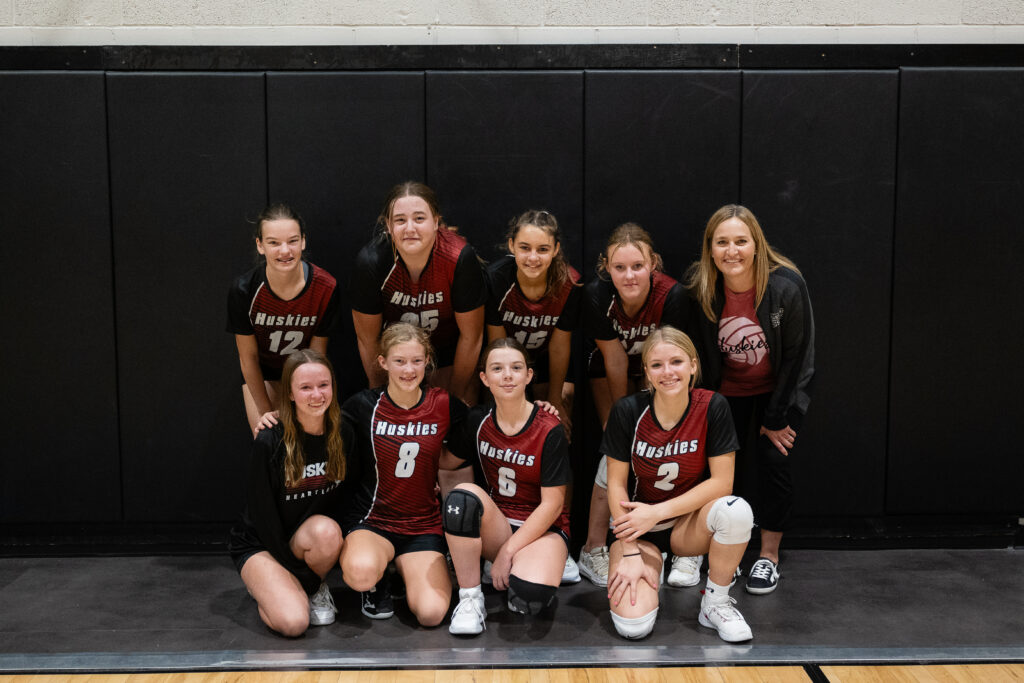 The B-Team was made of the 7th graders who were busy trying to learn a 6-2 offense. This team showed much improvement throughout the season in all aspects of the game. They ended with a 2–7 record, winning their last two games of the Thayer Central tournament for a 5th-place finish.
The junior high team head coach is Carrie Regier, and the assistant coach is Tara Maltsberger.
Photos courtesy Cody Farrall