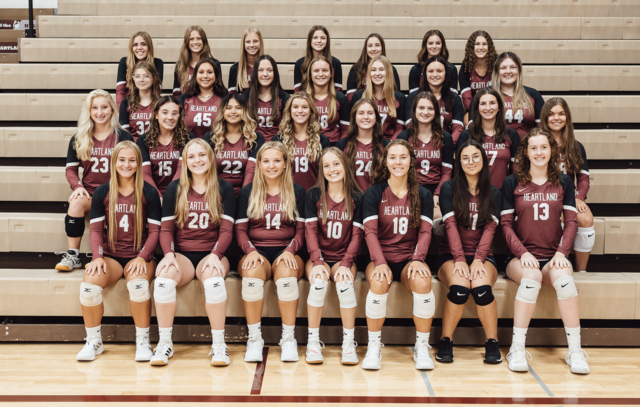 The Heartland Huskies traveled to Nebraska Christian in Central City on Monday for D1-4 subdistrict play. They won their first match in four sets against McCool, winning 3 -1 (25-26, 25-14, 20-25, 25-20). Stats were not available from this match.
Their next match was a 0-3 (14-25, 20-25, 8-25) loss to the Nebraska Christian Eagles, ending their season.
Hayden Mierau led the team with nine kills in this match, and Kaylee Goertzen with four. Isabel Johnson recorded 13 digs in the match, and KatrinaMarie Epp had 18 assists for the Huskies.
Nebraska Christian went on to win subdistricts, beating Shelby-Rising City 3-1, and will move on to District finals.
The Huskies ended their season with an 8-23 record for the year.
Photos Courtesy Deb Mierau