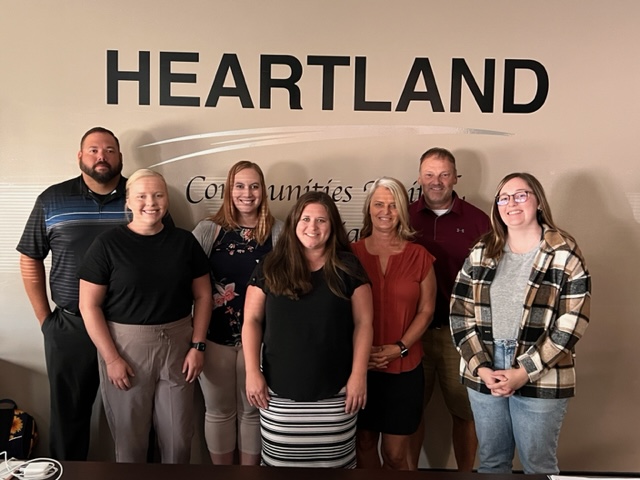 Heartland Community Schools is welcoming seven new certified staff members this year in a variety of positions. "We feel very fortunate that we were able to hire some really good individuals for all the open positions," said Superintendent Jeremy Klein.
This is a larger-than-normal number of new hires and is partly due to their inability to find full-time staff for several open positions last year. "We had two full-time language arts positions in 2022/23 that we had to fill with short-term hires. Our past high school counselor, Linda Koehler, came out of retirement to help us out for one year," said Klein. Other positions opened up because of the retirement of long-time business teacher Kristy Most and a few resignations.
This past Friday, the new staff attended an all-day orientation session where they had time to get to know the Heartland administrators, starting the day with breakfast at the Sparrow's Branch cafe in Henderson and lunch in Bradshaw at the Bulldog Roadhouse.
"We get them to both communities and introduce them to office staff, maintenance staff, and our mental health professionals. We go over staff resources so they are ready to begin on day one and discuss Heartland practices and protocols so they are ready to work with staff and students," said Tim Carr, Heartland High School Principal.
Andrea Happel – 3rd /grade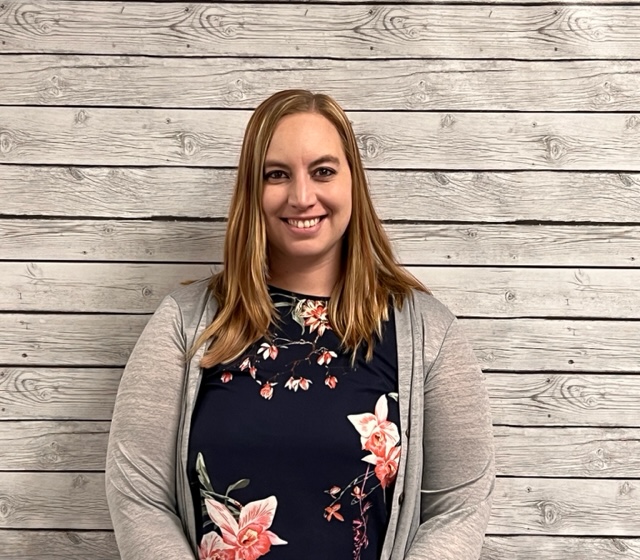 Andrea Happel is joining Heartland Community School as a new third-grade teacher. Andrea has been a teacher for seven years. She graduated from the University of Nebraska in Omaha in December of 2015 with a degree in Elementary Education with an emphasis in interdisciplinary skills. She will graduate with her Masters in Literacy from Concordia University in August 2023. Andrea grew up in McCool Junction and loves the small town atmosphere. Andrea has two children, Brooke (9) and Ryan (8). Her family enjoys traveling, being adventurous, and Husker football.
Paige Peters – 5th/6th Math & 1st Grade Math/ Science/Social Studies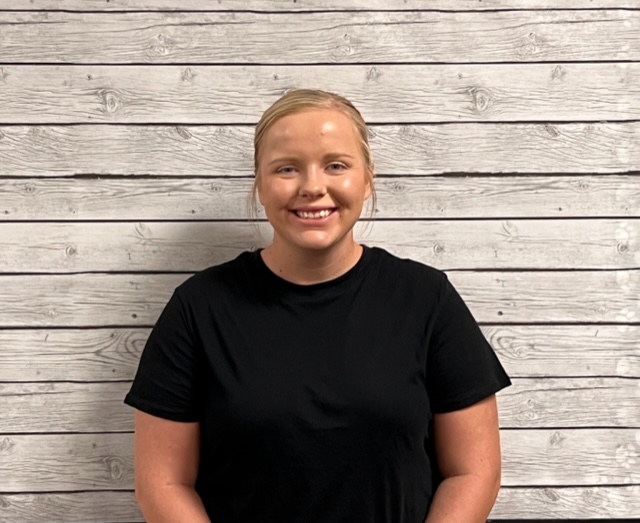 Ms. Peters will join the Heartland Huskies as the 5th/6th grade Math teacher and the 1st grade Math/Science/Social Studies teacher. This will be her first teaching job, as she recently graduated from Wayne State College in December of 2022. Ms. Peters will also be helping with the High School Girls' Basketball team in the winter. She is the daughter of Rod and Cindi Peters of Bancroft, Nebraska, and granddaughter of Burton and Jean Peters and Jerome and Sharon Chvatal.
James McCartney – Business Teacher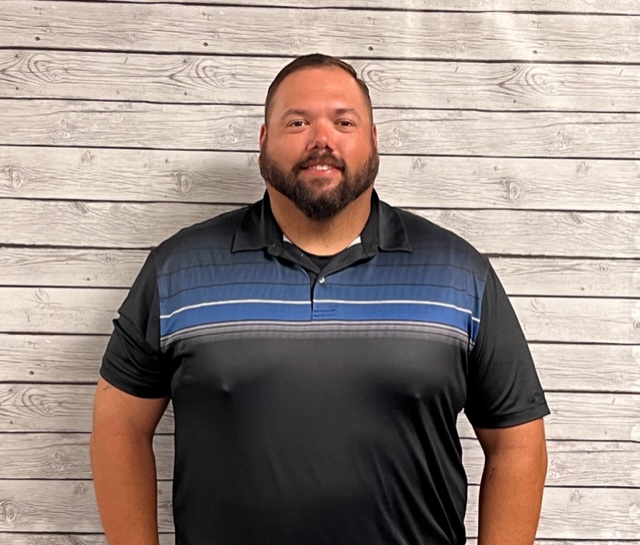 James McCartney is a 3rd-year teacher and will be teaching courses in business. He is originally from a small town in Kansas called Hesston, which is famous for Swather tractors! He and his wife both attended Bethel College, where he received an undergrad degree in business. Prior to teaching, he spent time in Corporate Sales/ Retention, Higher Education, Management, and some manufacturing. During that time, he received a master's degree in Business Administration from Newman University. For the past two years, he has taught business at Barr Middle School in Grand Island while pursuing his master's degree in education. He and his wife reside in Aurora with their three children Makaylah (freshman), Colton (2nd grade), and Avery (preschool). They will be welcoming their 4th child at the beginning of November. In his free time, James enjoys being outdoors, grilling, smoking meat, and watching the Kansas City Chiefs stack Super Bowls!
Amy Pinney – Senior High English Language Arts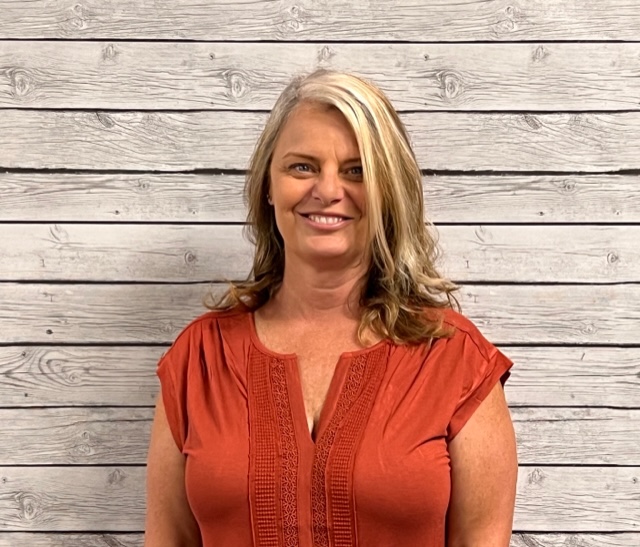 Amy Pinney joins us from Scottsbluff High School, where she has taught upper-level English for the past four years and the Speech Coach for the past six years. Now starting her twelfth year of teaching, she is excited to meet students, staff, and parents at Heartland. Mrs. Pinney holds a Bachelor of Journalism Degree from the University of Nebraska Lincoln and a Master of Teaching Degree from Western Governors University. Originally from Nebraska City, she is excited to be back on this end of the state, closer to family. Mrs. Pinney and her husband, Ray, are excited for their new adventures here. They have two college-age children, Samantha (UNL) and Kailey (UW), as well as three grown children. In her spare time, she enjoys horseback riding, spending time with family and friends, and reading.
Rachael Strong – Junior High English Language Arts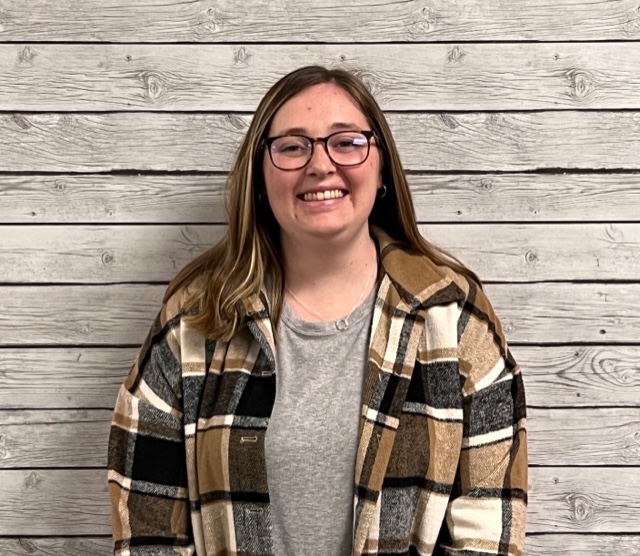 Rachael Strong is the new 7th-8th ELA teacher here at Heartland Community Schools! She student-taught with us last spring and was hired on to take over the ELA position. She graduated in 2023 from York University, and she and her husband, Jordan, live in York.
Kelsey Vnoucek – 7-12 School Counselor
We are thrilled about the addition of Kelsey Vnoucek to our team as a 7-12 school counselor. She will also be teaching our 8th-grade careers class. Her great-grandfather, David P. Friesen, taught at Henderson for 20 years, starting in the 1920s, and she's proudly following in his footsteps. She lives in Geneva with her husband, Kyle. They have a 4-year-old daughter, Amelia, a 2-year-old son, Levi, and two crazy cats that keep life at home busy.
Upon graduating from Fillmore Central High School, Kelsey attended Nebraska Wesleyan University, where she earned a Bachelor of Science degree in business administration with a minor in finance. Later, she decided her calling was school counseling. She will graduate in December from Doane University with a Master of Education in K-12 School Counseling. Her previous work experience includes being a media center and intervention paraprofessional at Fillmore Central and a K-12 School Counselor at Hastings Catholic Schools. She looks forward to helping all Huskies grow and develop their skills to reach their highest level of excellence.
Les Reinke – Physical Education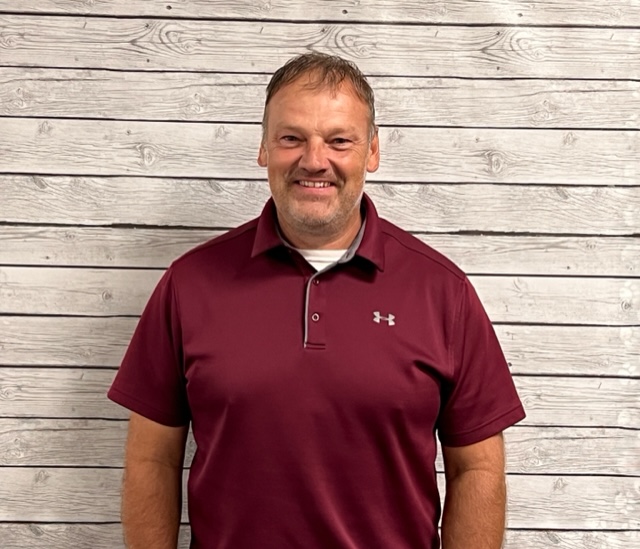 Les Reinke is looking forward to joining the Heartland Huskies this school year.  Mr. Reinke will be teaching Elementary Physical Education, Seventh Grade Geography, MultiMedia and will also be assisting with the Huskie volleyball team.  Throughout his teaching experience, he has taught grades second to twelfth.  Most recently, Mr. Reinke has taught Second Grade in Grand Island. In his free time, he enjoys spending time with family, being outside, riding his bike, playing softball and Husker Volleyball. 
Comments
comments
Powered by Facebook Comments