Hatchery is a new and innovative venue opening up on Main Street in Henderson. The former Dart building has been undergoing extensive renovations this past year and is nearly completed. It features a certified commercial kitchen with a large open room to host gatherings of 50-80 people.
The integrity of the building has been enhanced by new lighting and flooring, painted ceilings, a hand-painted mural, and eclectic wall art created by Leslie Ruybalid, who owns the building with her husband, Jon.
"We were excited to be able to rent out Hatchery for graduation parties this spring and look forward to having the rest of the space available soon," said Leslie. The building will be multi-functional, featuring three office-sharing spaces, a spacious conference room, and comfortable sitting areas for rent.
The name for the building came from its long history on Main Street when it housed a commercial hatchery owned by the late Gus Thieszen. Thieszen was outgrowing his current space for his hatchery and jumped at the chance to purchase this large brick building in the '40s, according to his daughter Twila Gillett. 
The Henderson Hatchery was used to artificially hatch eggs in incubators and sell the chickens.  Thieszen soon needed to add on to the building towards the alley, and eventually, he built what is now Service Press to the south.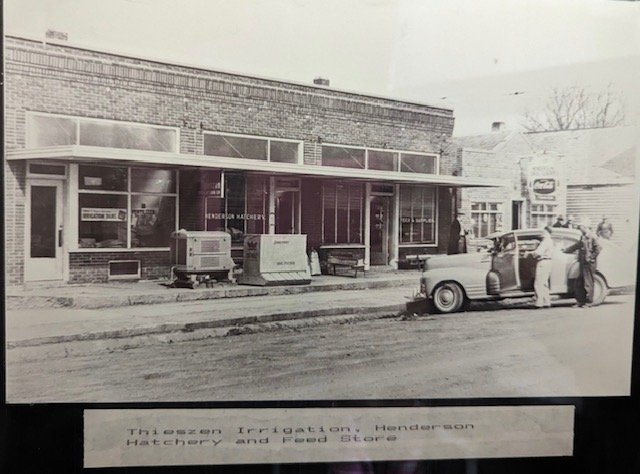 Even after the Hatchery closed, the building has been home to several local businesses.
One side was the Henderson Dry Goods store for many decades; the other half was a furniture and carpet store owned by Ollie and Susie Pankratz. It was home to Frank's Barber Shop during the '50s & '60s, and York Memorial Chapel even used one room for a viewing room. Headquarters Beauty Shop was among the last businesses to use the south area.
It's the oldest building left on Main Street, so it's great to see it being restored and repurposed.
Soon local baker James Isom will use the space a few days a week, focusing on baking his sourdough bread and other specialties. There will be coffee and bakery items available when James works at Hatchery.
"We have plenty of ideas for future uses for the building and look forward to sharing them as everything comes together," said Leslie. "If someone needs to use a commercial kitchen, such as a caterer, it will also be available for rental."
Because of the variety of spaces available, Hatchery will be a great place to utilize for small wedding receptions, Bible studies, book clubs, and business meetings.
If you are interested in renting any of the spaces available, contact Aubrey Isom at 402-366-2309 or email alsaltus@gmail.com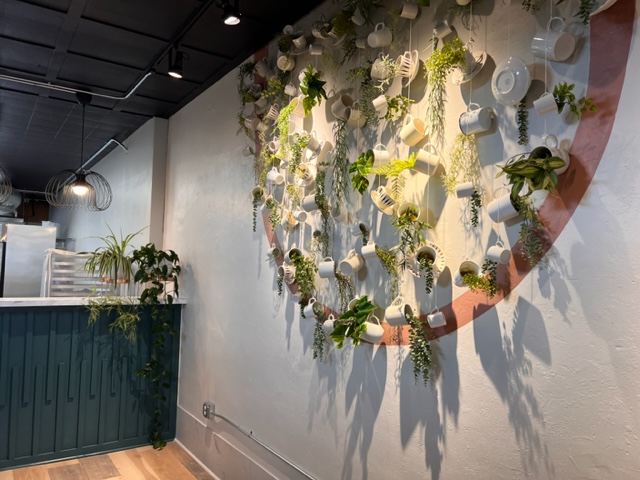 Comments
comments
Powered by Facebook Comments