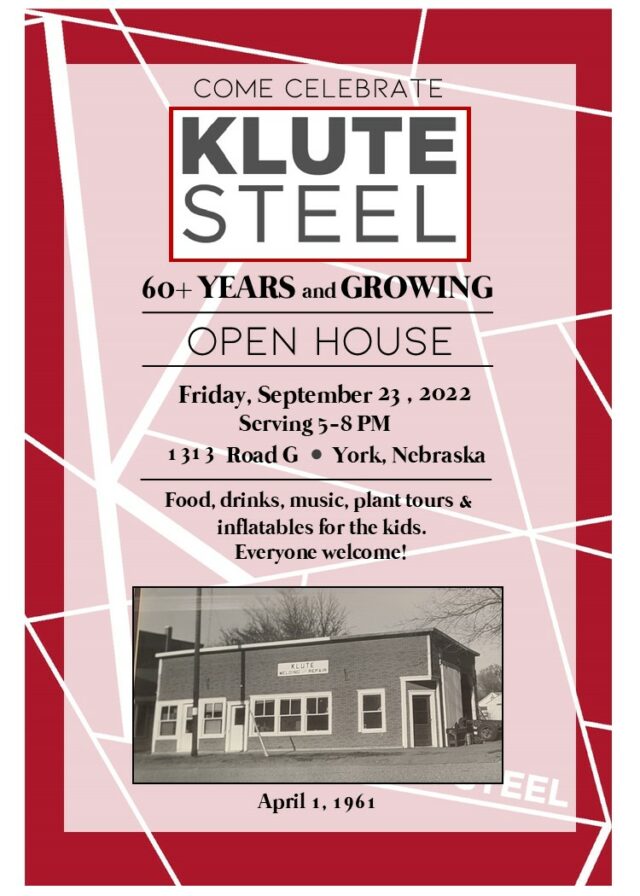 Klute Steel is celebrating 60-plus years and growing. Founded in 1961 by Don Klute, who will be celebrating his 94th Birthday.
Klute Inc. is a family-owned steel fabrication business. Thanks to its amazing employees, Klute Steel has provided quality products throughout the United States.
Klute Inc. has expanded several times and is now located 2 miles east of Bradshaw, from its welding and repair roots; to farm equipment and grain boxes, Klute has continued to grow and is now providing steel structures for substations.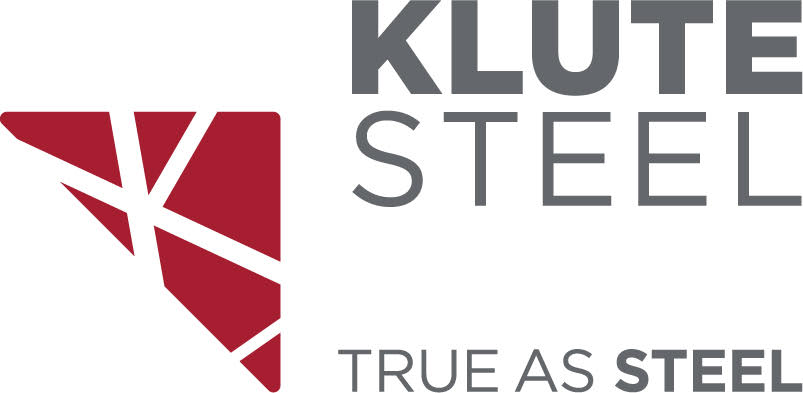 Come help us celebrate! There will be an open house Friday, September 23, 2022, from 5-8 PM at 1313 Road G York, Nebraska. There will be food, drinks, music, plant tours, and inflatables for the kids! Everyone is welcome!