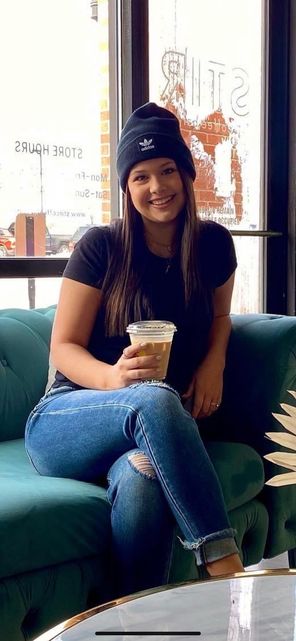 Jade Martina Alumni of Heartland Community Schools, Class of 2019, lives in Omaha Nebraska with her husband Delimar Martina. Although Jade wasn't sure exactly what her life would look like after high school she loving where the Lord is leading her.
"After high school, I had a pretty good feeling that I wasn't going to stay in college for the long run, I was interested in seeing what college life at Wayne State would be like but ended up being more interested in growing with a company and working my way up through dedication and gaining knowledge."
Jade had an unexpected turn in her life, last September she married the love of her life, "I didn't expect that I would be married so soon in my life, but it's been the biggest blessing."
Looking years ahead, Jade is very passionate about her goals for their life, "I remember sitting in class in elementary school and a random thought came to mind of marrying a boy from an island, funny enough I did and our biggest priority and goal is getting his citizenship."
Jade is enjoying Omaha and everything it has to offer, although she would love to eventually move back to Henderson someday. "Another huge goal is to buy a house in Henderson hopefully in the next five years!"
Jade started a job at First National Bank of Omaha where she started as a teller and worked her way up to being a Lead Specialist in Credit Operations, she was willing to work her way up in the company through dedication and work ethic.
"It's okay to go against the normal and not get a degree, the right companies are willing to train you. I'm so grateful to the First National Bank of Omaha for adding me to the team, I love working for them and wish I would have sooner."
Jade knew college wasn't for her, despite that she's happy where life took her without needing a degree. "There's a lot of pressure on you to figure it all out so fast, I suggest getting an entry-level position in a career path you might find interesting and go from there, you might be surprised how far you can get without a degree."
I think it's safe to say Jade has accomplished a lot since high school and she still is, "My husband will always be my biggest victory because he is quite literally the best. I'm currently in the top tier of customer service with First National Bank of Omaha and continuing to learn away."
Congratulations to Jade and Delimar on their marriage and to Jade for the wonderful job she loves so much!
Comments
comments
Powered by Facebook Comments