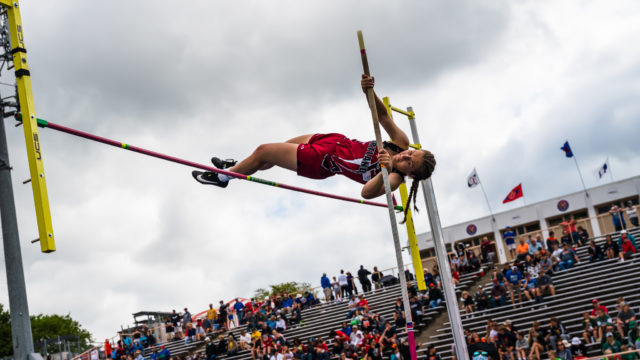 Mariah Tessman Sophomore at Heartland Community Schools competed in district track on May 12th at Centura high school, where Mariah pole vaulted 10ft earning her spot at state track.
State Track will be today, May 20th at Omaha Burke Stadium. The head coach for track this year is Ms. Gergen, and the coach for pole vault is her father Corbin Tessman.
Ms. Gergen stepped up and became the head coach of the track team, "This year was sort of new and different for us all with coach Gergen taking over the head coach position. It was a great experience though, and a lot of fun."
The weather wasn't the greatest this year, but that didn't stop Mariah from competing at her greatest throughout the regular season.
"I think this season went pretty well overall, the weather wasn't great but that was out of our control, we just had to work through it."
This is Mariah's second year qualifying for State in Pole Vault, "I think I improved from last year especially in just technique and being able to jump on bigger poles. One thing we worked on this season was my runway from pole vault, having a consistent runway was a great improvement."
It's evident that Mariah has a love for track, since she was in kindergarten she's gone to practices with her dad.
"I loved watching all the high schoolers at practices and meets. What really drew me to the sport was my dad. It was special to me to be able to go to the practices with him since he was coaching, now I'm in high school and he gets to coach me!"
We wish Mariah the best of luck as she competes in State Track, and congratulations on making it to state!