Over 21,000 square feet of construction and remodeling will take place on the campus of Henderson Health Care over the next three years. On December 3rd, Henderson Health Care received final approval from its Board of Directors to begin the project after nearly six years of planning and preparation.
The 14,510 square feet of new construction will include: nutritional services, a materials management area with a loading bay, environmental services, electrical and mechanical upgrades, and a brand new surgery suite equipped with an orthopedic operating room, state-of-the-art surgery/endoscope procedure room, four pre/post operative bays, and two post-anesthesia care units.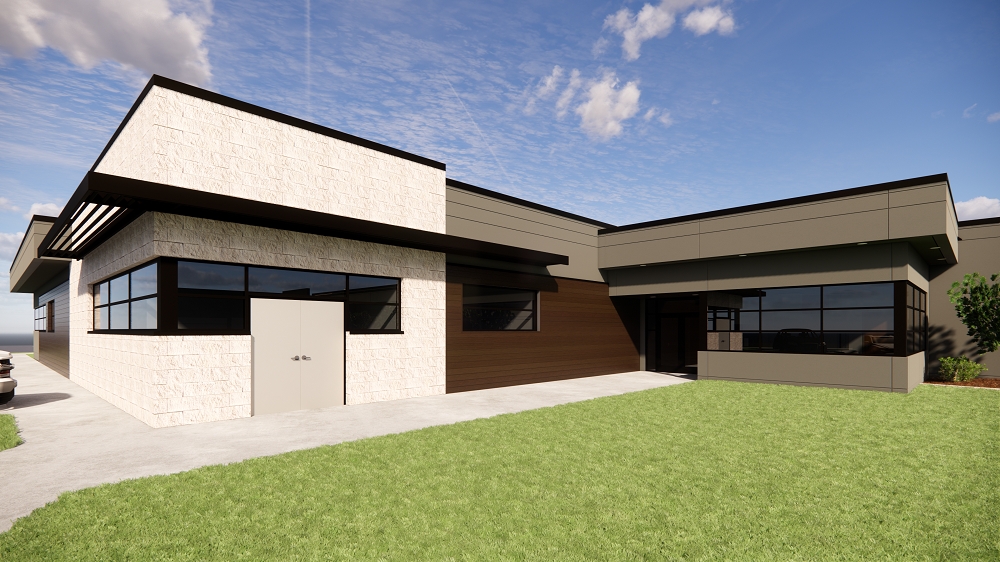 The project doesn't stop there. An additional 7,175 square foot major remodel will provide new laboratory, pharmacy, physician work area, and a family surgery waiting room.
Cheryl Brown, Chief Executive Officer of Henderson Health Care, said, "The decision to proceed with this project is impressive and a clear reflection of the commitment HHC has to the delivery of quality services and progressive
healthcare. This phase of construction comes just after the completion of our new long term care facility, Legacy Square, which opened in June 2019. In this phase of construction, we are focusing on the hospital services of our campus including new surgical suite, laboratory, pharmacy, nutritional services, environmental services, and a substantial electrical/mechanical systems upgrade. It is exciting to be involved in the continued success of Henderson Health Care, and even more rewarding, to ensure quality health care close to home."
To create space for a project of this size, the former long term care facility, the Henderson Care Center, will be demolished. The project will go out for bid in January 2021. Anticipated demolition/construction will begin in March of 2021.
A $10 million loan from the United States Department of Agriculture (USDA) will help fund the project. Cornerstone Bank and Henderson State Bank have partnered with Henderson Health Care Services to provide interim financing.

Comments
comments
Powered by Facebook Comments