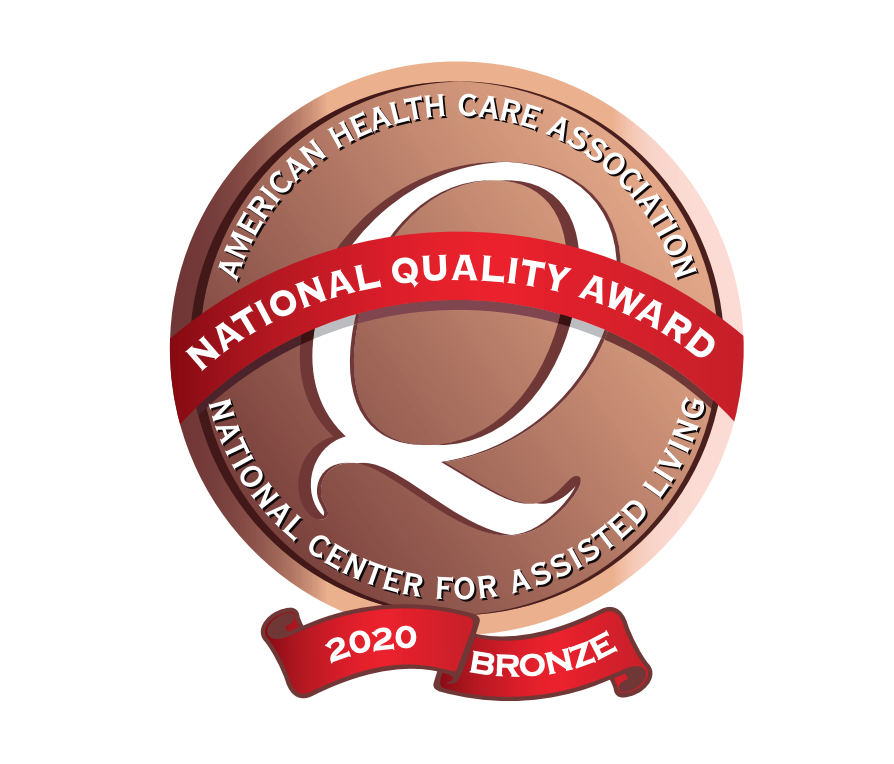 In its first full year of operation, Henderson Health Care's Long Term Care facility, Legacy Square, has already proven to be "Committed to Quality". In early August, the American Health Care Association/National Center for Assisted Living announced that Legacy Square was chosen as a 2020 Bronze National Quality Award recipient.

As a Bronze—Commitment to Quality Award recipient, Legacy Square adequately described their mission, characteristics, and key challenges, while also recognizing the relationship of these factors to their ability to achieve performance improvement. The Bronze Award recognizes the provider for developing a foundation to begin a journey of continuous quality improvement. Legacy Square will remain committed to learning and developing effective approaches to drive continual improvement of
performance and health care outcomes in hopes of becoming a 2021 Silver National Quality Award recipient.

Henderson Health Care CEO, Cheryl Brown said, "It is a great honor to be recognized by the AHCA/NCAL with a National Quality Award. Working together to meet our goals and achieve new milestones is rewarding for everyone involved. Continuous quality improvement is a journey and we are excited to continue on our path of achieving great outcomes."

The AHCA/NCAL National Quality Award Program is a progressive, three-step process that encourages the continuous learning, development, and execution of integrated quality systems to achieve performance excellence. Each progressive step requires a more detailed and comprehensive
demonstration of quality integration and performance. The criteria for each step is based on the Baldrige Performance Excellence Program.

In Nebraska, twenty-eight facilities earned Bronze recognition, seven received Silver, and only one was a Gold Quality Award recipient.
Comments
comments
Powered by Facebook Comments