The first full week of school at Heartland ended today, August 21. Students have spent the past week and two days learning locker combinations, new class schedules, reconnecting with friends, and finding activities to be involved in outside of class. It's been a fairly normal start to the school year, with a few changes.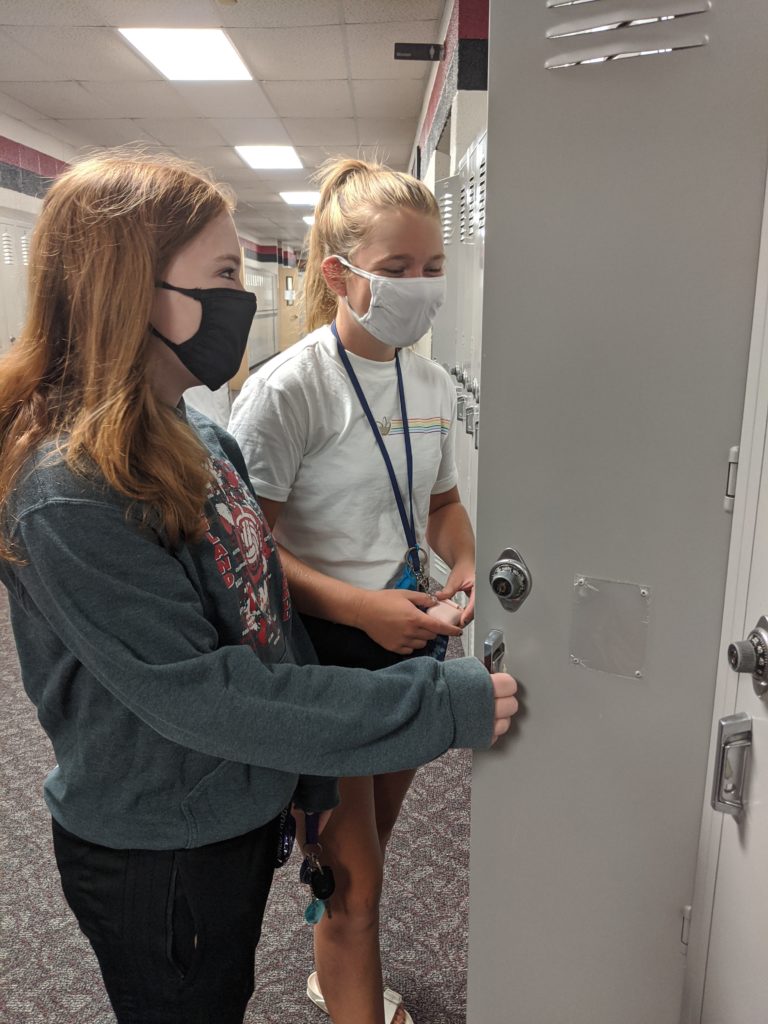 After closing their doors early for the 2019-2020 school year, the staff and students at Heartland were ready to get started and have implemented safety measures designed to keep everyone safe and, hopefully, in school. According to high school principal Mr. Tim Carr, the start of the year has gone great. "There have been changes, but the students and staff have been amazing in adjusting to the changes and just 'doing what they need to do.'" Masks are not being required at Heartland but are strongly encouraged. Speaking for the high school, Mr. Carr said at least 80% of students are wearing masks. Students want to be in school and in activities and they are willing to do what they need to to stay healthy and avoid being quarantined. "I want to be able to stay in school with my friends as long as I can and help keep others safe," says Lauren Quiring, Heartland Senior. "It did take some getting used to, but with the majority of people wearing them, it doesn't seem too awkward."
Some of the major changes this year include music and band classes and lunch period. For band, students are meeting in the south gym socially distanced on the bleachers and a few chairs on the floor. Student volunteers set up chairs and music stands before class and move them off to the side following class so PE classes can use the gym as well. For music, students are spread throughout the room and are wearing masks.
Lunch period also looks a bit different. When students come to lunch, they sit at pre-assigned tables instead of standing in line along the wall. After the first table has gone through the line, the second table goes through and so on. Table assignments will be switched up every few weeks. Posters on the floor and cafeteria wall remind everyone to stay socially distanced while in line. Silverware and napkins are individually wrapped, and a staff member is stationed at the salad bar to serve students.
"We know that the community is interested in how sports will look," says Mr. Carr. Yesterday, the current plan was added to Heartland's website. At this point, spectators are able to attend Heartland events, however, anyone attending a sporting event must have a "purchase permit" given to them by a student athlete to be able to attend each game. For the full information, please read the protocols here. If you are unable to attend a game, please tune in to Striv for full coverage of home sports at http://www.striv.tv/heartland.
The ladies golf team has already begun their season and they are off to a great start! Congratulations to the team: Maddie Miller, Josie McCormick, and Elizabeth Mestl for shooting a 72 and placing first at the Jerry Reinforth Scramble in Central City. They competed against teams from Aurora, Columbus Lakeview, Exeter-Milligan, Fullerton, Grand Island Central Catholic, and Grand Island Northwest. The Huskies will travel to Grand Island on Monday to play in the Doniphan-Trumbull Invite.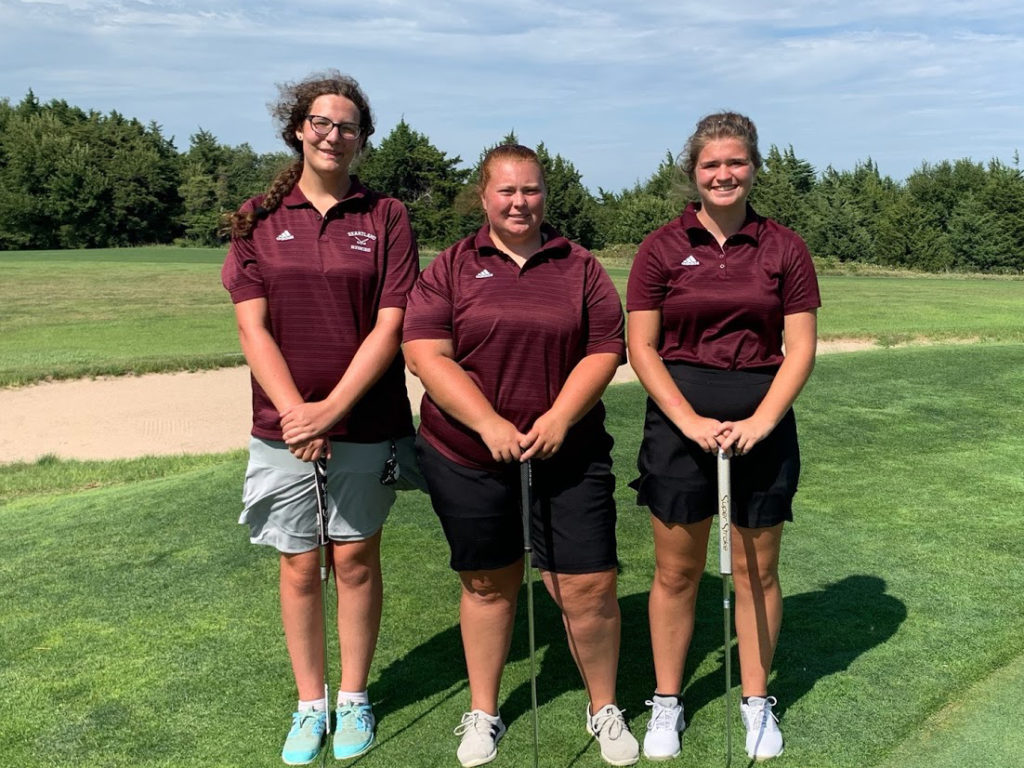 The Heartland Volleyball and Football Teams will begin their season next week as well. The volleyball team will play against Palmer at home on Tuesday and in a tournament on Saturday. The football team will have their first game at home as well against Giltner. Good luck to all teams with their events this next week!
Comments
comments
Powered by Facebook Comments