The annual Heritage Christmas Tour of Homes has taken a new twist this year! You won't want to miss this unique tour featuring area granaries, workshops, and an aircraft hangar on Saturday, November 30th, from 4 – 7 PM.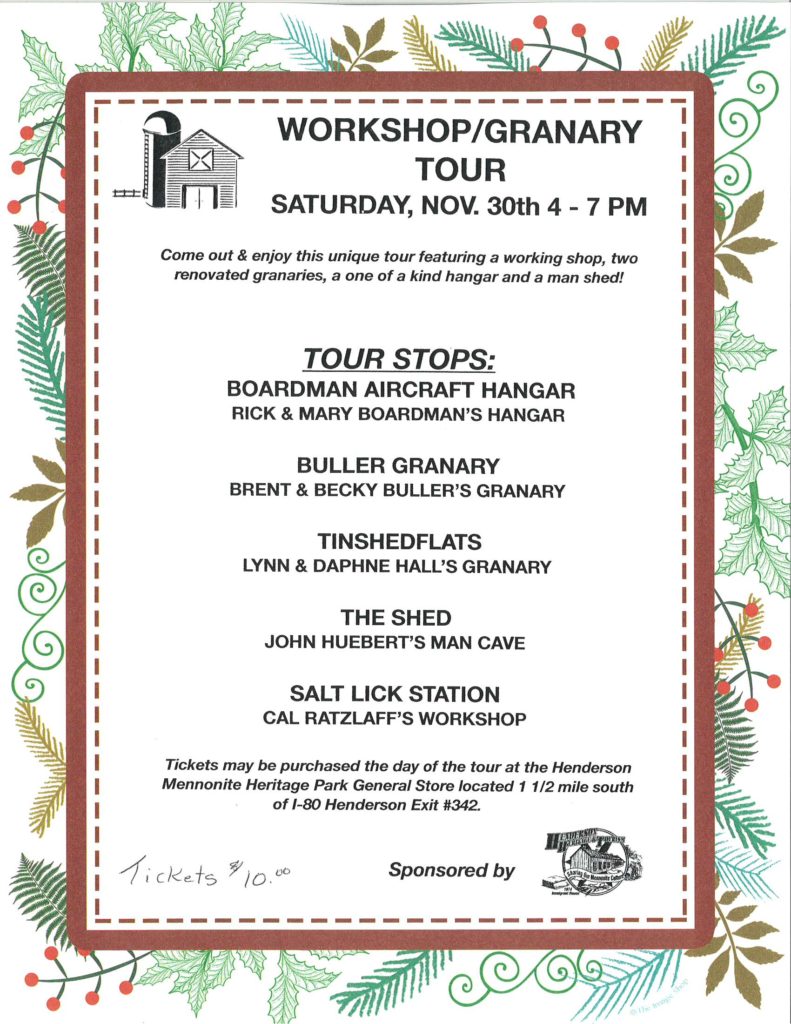 Tour stops are: Boardman Aircraft Hangar owned by Rick & Mary Boardman—it's filled with a variety of aircrafts, vehicles and a bunkhouse; Buller Granary owned by Brent & Becky Buller—learn about its history and enjoy seeing a granary outfitted with all the amenities of home; The Granary at TinShedFlats owned by Lynn & Daphne Hall—this is a must-see granary that has been refurbished both upstairs and down transforming it into a perfect gathering space; The Shed owned by John Huebert—this is a true "Man's Cave" featuring collections, memorabilia and photos; Salt Lick Station owned by Cal Ratzlaff—a working shop for the farmer who moves to town.
Tickets may be purchased the day of the event at the Henderson Mennonite Heritage Park located 1 1/2 miles south of the I-80 Henderson exit #342. For more information, contact Suzanne at 402-694-8669.
Comments
comments
Powered by Facebook Comments