Written by Brandi Clement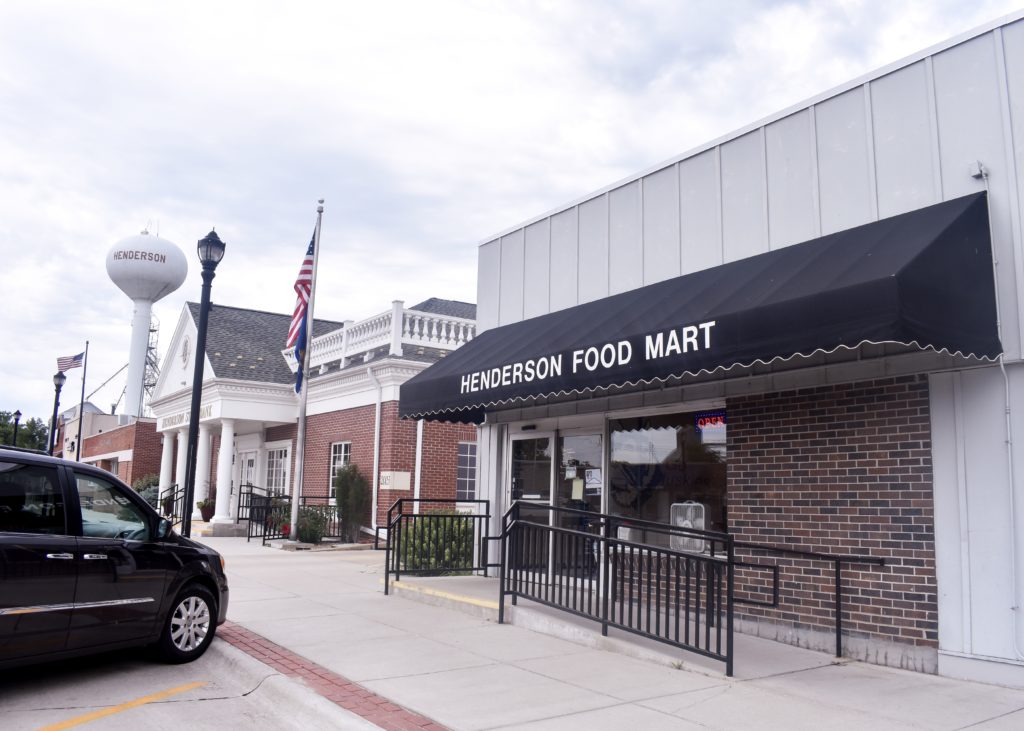 Full of friendly workers and homey charm, the Henderson Food Mart has upheld a special place in the Henderson community.
In 2013, the store was sold from the Bennett family to 40 local investors. Keeping the Food Mart up and running is far from a one person job; there are about eleven employees–half of whom are local students from the Henderson area. "Working at the Food Mart is great for students in terms of a first job. They learn how to work with people, a variety of customer service skills, and it teaches them mathematics," explained Julie Smith, store manager. 
In recent years, the local store investors have brought in various aspects that have aided the Food Mart such as Hunts Brothers Pizza. Hunts Brothers Pizza has brought in a great amount of sales between local store sales and selling pizza at school functions. A few years ago, the Henderson Food Mart won Hunts Brothers "25 for 25 Kitchen Makeover" which granted them a free makeover for the chain's 25th year of being in business. "We won two ovens, a double prep station for pizza making, and a brand new marquee sign," said Julie. This award allows the Henderson Food Mart to keep up with the local pizza demand both in the summer months and during the school year.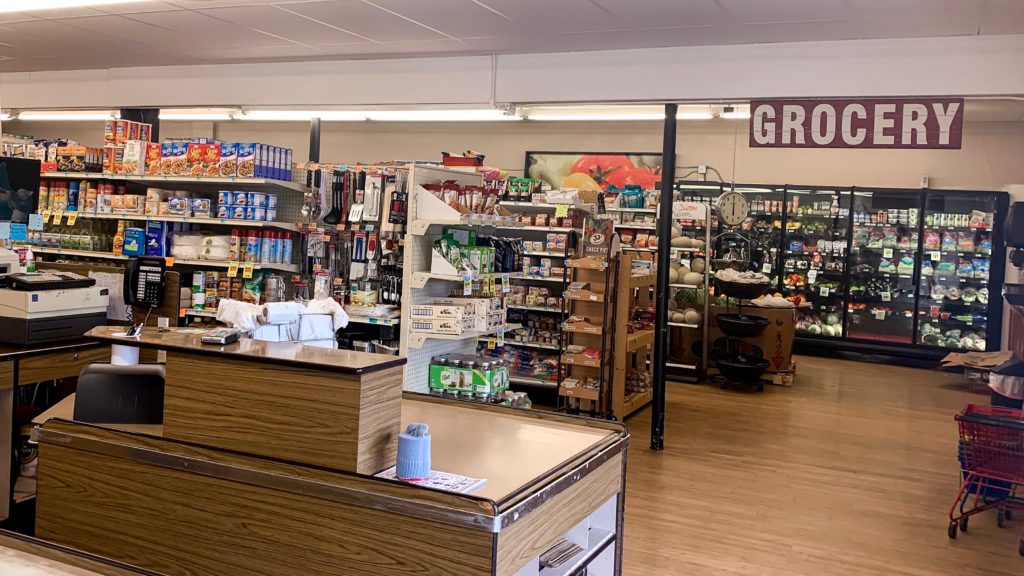 Not only has Hunts Brothers Pizza been a great addition to the store, but their bakery items have as well. The Henderson Food Mart sells homemade bread, buns, and other baked goods. Julie commented, "We hope to eventually sell pastries."
The Food Mart takes pride in the Henderson community and appreciates any and all business. There are many other options for food purchases, but they would like everyone to know that they work hard each day to continue to earn the community's business.
One significant way that Henderson residents can help support the local Food Mart is by utilizing their catering services. The Henderson Food Mart caters for funerals, graduation parties, and other events. In terms of shopping in the store, Julie stated, "We may be a bit more expensive, but we save the trip and gasoline to go to Walmart. We are also more convenient, have a wide variety of items, and we try to get more items that customers would like." In fact, when the Food Mart features the weekly sales, it's comparable to prices at Walmart. 
Shopping small and supporting local businesses not only keeps money within the local economy, but also helps create local jobs for students and adults. Additionally, it helps to invest in local ownership, assists the local environment, and embraces the difference from larger, national competitors. Shopping small can also allow you to find over a hundred specials throughout the store. Try stopping at the Henderson Food Mart when you need to make another trip to the grocery store. We can guarantee that you will be met with friendly faces that will assist you in finding a good special. 
Tips for supporting your local store:
Shop for your grocery list locally before you travel for other items
Stock up on sale items for great prices
Utilize their catering services
Follow along on the Henderson Food Mart Facebook Page for deals, product information, and to "meet' the employees
Remember the value in keeping a local grocery store open
If you would like to have food catered for an event or have questions, you can stop in or call the Henderson Food Mart at (402)-723-4457. 
Comments
comments
Powered by Facebook Comments