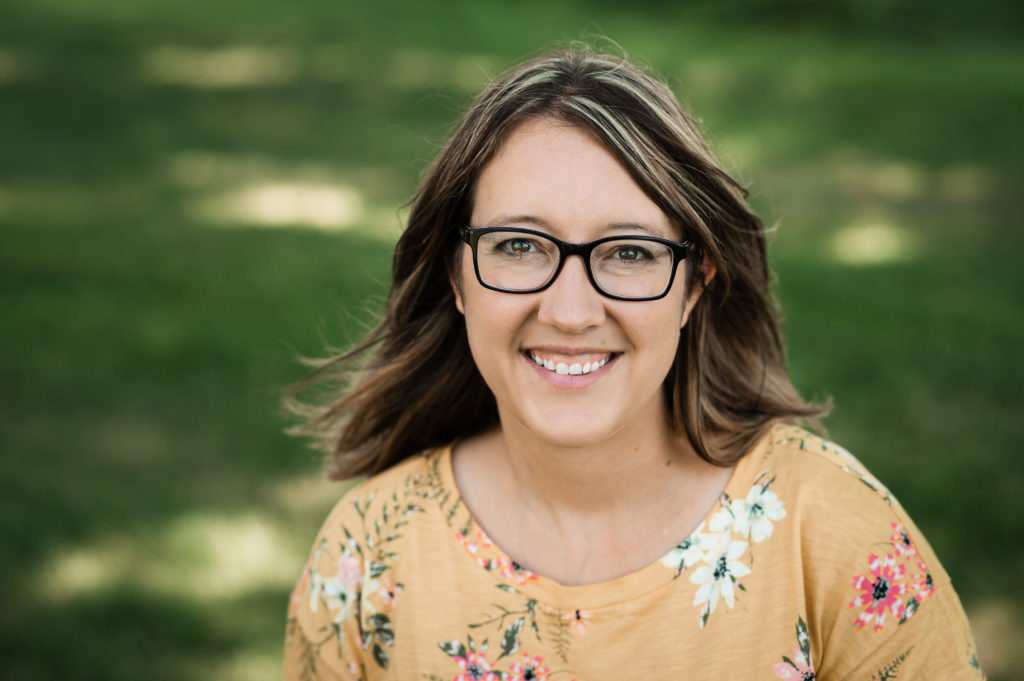 This week we are featuring Cody (Jost) Farrall in our Hometown Return series. Cody graduated from Heartland Community Schools in 2001. Since then, she has returned back to the Henderson area to raise her family.
Reflecting on her experience growing up in Henderson, Cody shared that it sometimes felt mundane. "Like most of us, I thought Henderson was boring and there was nothing to do. However, I loved growing up in a small town and going to a school where I knew everyone. Most of the teachers also taught my dad or they were in school with him." Cody also mentioned how it was neat that teachers could spend part of class time on Monday talking about what they had taught in Sunday School the day before. 
Cody and her husband, Curtis, moved back to Henderson after obtaining college degrees. The timing of the move back wasn't right for them though, so they then lived in Tennessee and Omaha until deciding they were small town people. "We had our first child in 2008 and realized that we didn't want to raise him in Omaha. Curtis was ready to farm, so when the opportunity came up, we were back in Henderson within three weeks," explained Cody. Living back in Henderson has brought a lot of great friends and community for both Cody and her family. She confidently stated, "I have loved being back and have no desire to live anywhere else."
In 2012, Cody and one of her good friends thought young mothers in the Henderson area would benefit from having casual group playdates for their young children. "We started 'Playdates at the Park,'  meeting once a week. It was super casual, and we invited anyone with kids. It was a great way to get connected. There have been more than 50 moms at the park and in our Facebook group over the years," said Cody. 
Not only has Cody helped create community within Henderson, she also worked as a part-time secretary for the church she attends in Stockham. Now, she runs her own photography business, Cody Farrall Photography. "I've been in business for three years, and it has been a great way to meet people in the area," said Cody. She has experience in nearly everything photography entails, such as newborns, high school seniors, sports, and family sessions.
So how does Cody sum up her favorite part of living back here? "It's the small town life: letting my kids have some freedom around town, and running into the same people at church, school, the pool, ball games, and the grocery store. There have been lots of opportunities to be involved in various activities too." Cody also helps supply these activities around town by serving on the Henderson Recreation Department and coaching softball.
By fostering community among local moms, organizing recreation events in town, starting her own local business, serving as a farm wife, and raising her three kids here, Cody is one of those people who helps give our community a sense of "The Good Life."

Comments
comments
Powered by Facebook Comments