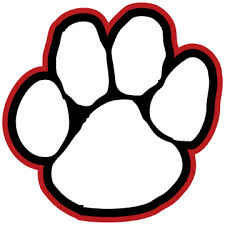 On Friday, December 14, the Huskie Basketball Teams played away at Thayer Central. Taking a loss, the girls fell 15 points short to the Titans while the boys grabbed a big 73-39 win. In boys game, freshman Trajan Arbuck scored a total of 34 points.
Playing away again on Tuesday the 18th, the teams faced tough competition at Centennial. Both the girls and boys put up hard fights but lost to the Broncos.
Thursday, however, sent both Huskie teams into the holiday moratorium with wins. The girls won by three over the Mustangs with Kate Bergen having 21 points. The boys won 53-37.
After these games, the girls have a 4-3 season record and the boys sit at an even 3-3. On Friday, the teams will host Palmer.
Girls
Heartland: 6, 8 4, 15 — 33
Thayer Central: 20, 9, 10, 9 — 48
Individual scoring: K. Bergen 15, O. Ohrt 7, C. Siebert 4, K. Buller 3, C. Johnson 2, T. Carr 2
Heartland: 7, 8, 3, 14 — 32
Centennial: 13, 8 , 9, 16 — 46
Individual scoring: K. Bergen 11, K. Wetjen 8, O. Ohrt 4, G. Janzen 4, C. Siebert 3, A. Kroeker 2
Heartland: 6, 11, 10, 12 — 39
McCool: 14, 9, 5, 8 — 36
Individual scoring: K. Bergen 21, O. Ohrt 8, K. Wetjen 4, A. Kroeker 3, C. Siebert 2, K. Buller 1
————————————–
Boys
Heartland: 29, 19, 13, 12 — 73
Thayer Central: 12, 10, 9, 8 — 39
Individual scoring: T. Arbuck 34, J. Nunnenkamp 20, A. Swartzendruber 6, R. Huebert 4, J. Quiring 3, K. Wetjen 2, B. Mestl 2, B. Allen 2
Heartland: 7, 4, 7, 9 — 27
Centennial: 15, 16, 15, 4 — 50
Individual scoring: J. Nunnenkamp 14, B. Allen 6, J. Stebbing 4, T. Arbuck 2, S. Randles 1

Heartland: 13, 10, 20, 10 — 53
McCool: 7, 17, 8 , 5 — 37
Individual scoring: T. Arbuck 25, J. Nunnenkamp 18, J. Stebbing 7, K. Wetjen 3
Comments
comments
Powered by Facebook Comments