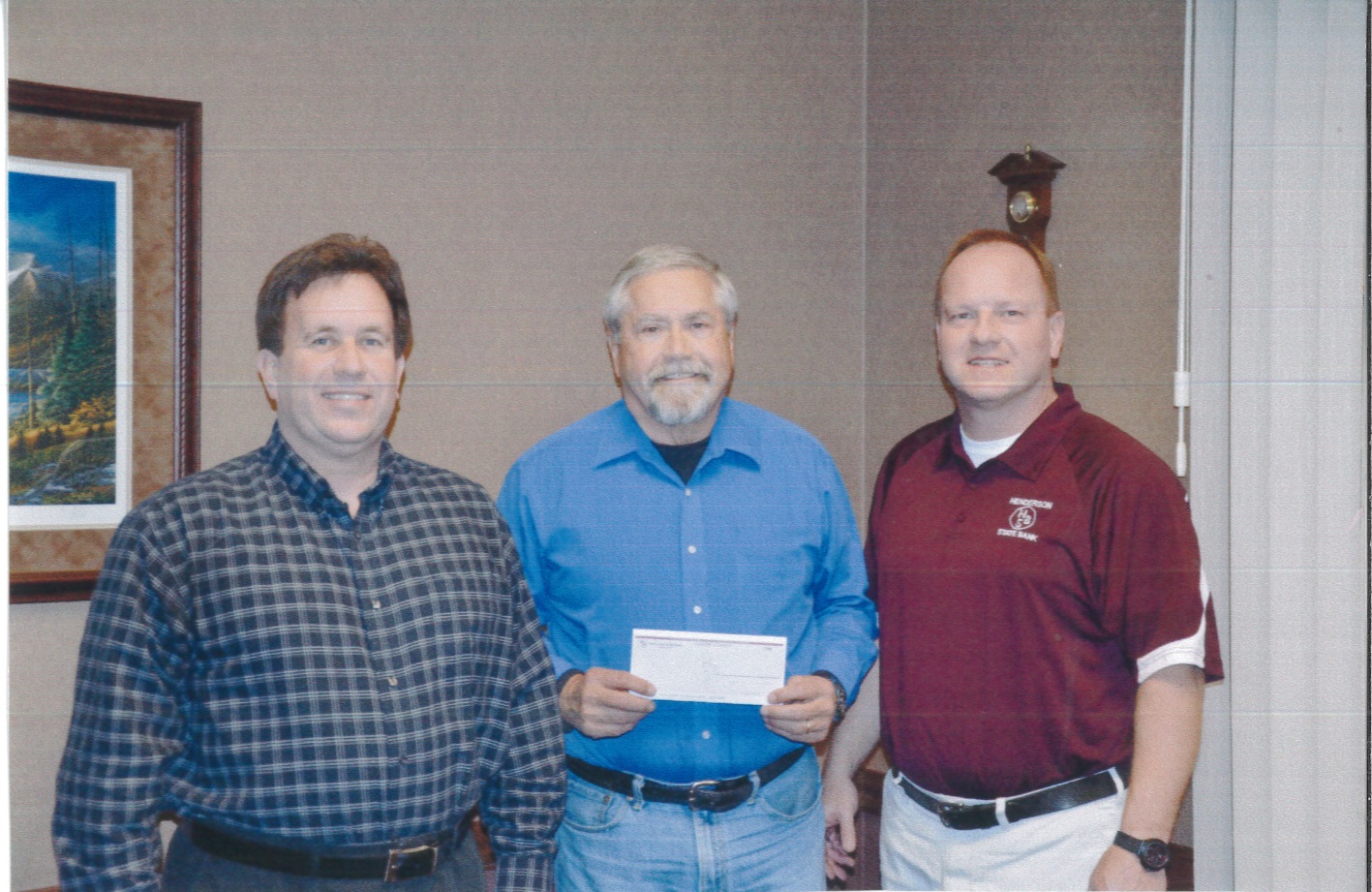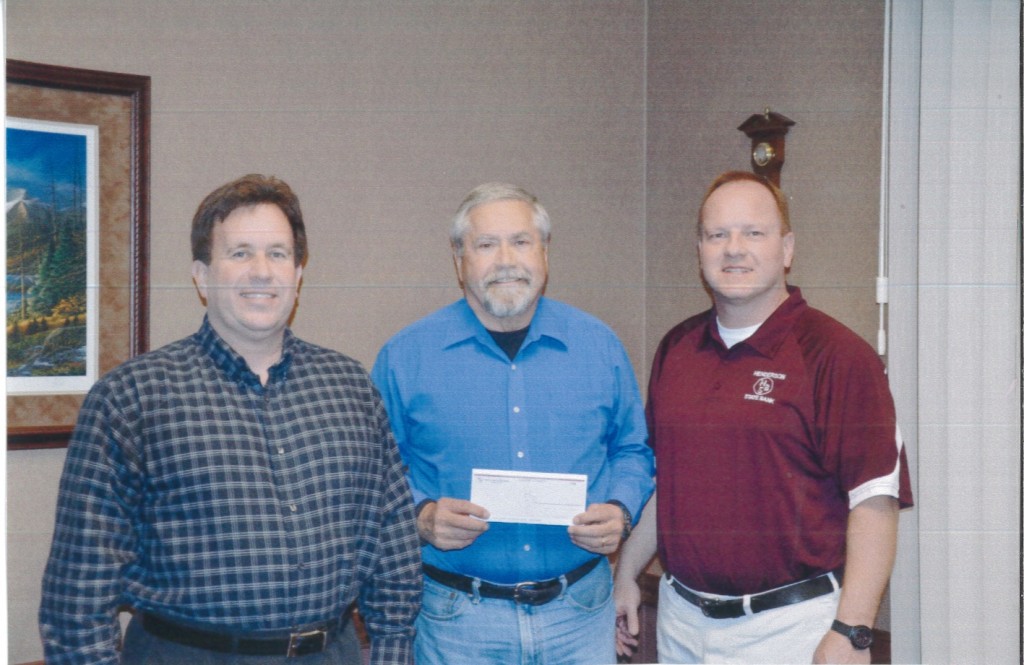 For the past three years, the Henderson Community Foundation has been working to increase the Foundation Scholarship Endowment, which gives at least one $500 scholarship to a Heartland Community Schools graduate each year. Since these funds were established along with the Lauren Huebert Memorial Scholarship and the Friesen/Yoder Superintendents Scholarship, over 40 students between Henderson and Bradshaw have received $500 scholarships totaling $22,000 in scholarships given since 1995.
The Henderson Community Foundation is now one step closer to reaching their goal to increase the scholarship endowment thanks to a $12,500 donation from Henderson State Bank this year. This was the first installment of a donation totaling $25,000 from the bank over a two year period.
If you would also like to make a donation to the Henderson Foundation Scholarship Endowment there are several ways for you to donate.  You can make a donation directly to the Foundation via PO Box 116, Henderson, Nebraska; you can make an online donation through www.HendersonNE.com/foundation; purchase a meal at the Farmers Market on July 1 or July 8; or you can participate in the upcoming Henderson Community Foundation Golf Tournament taking place Saturday, June 7, at Galaway Creek Golf Course.  This four-person scramble will have a shotgun start at 8:00 a.m., and will be followed by a meal and presentation of tournament and hole-prize winners.
To obtain more information about any of the information above, contact the Henderson Chamber office at 402-723-4228 or email hchamber@mainstaycomm.net.
Comments
comments
Powered by Facebook Comments