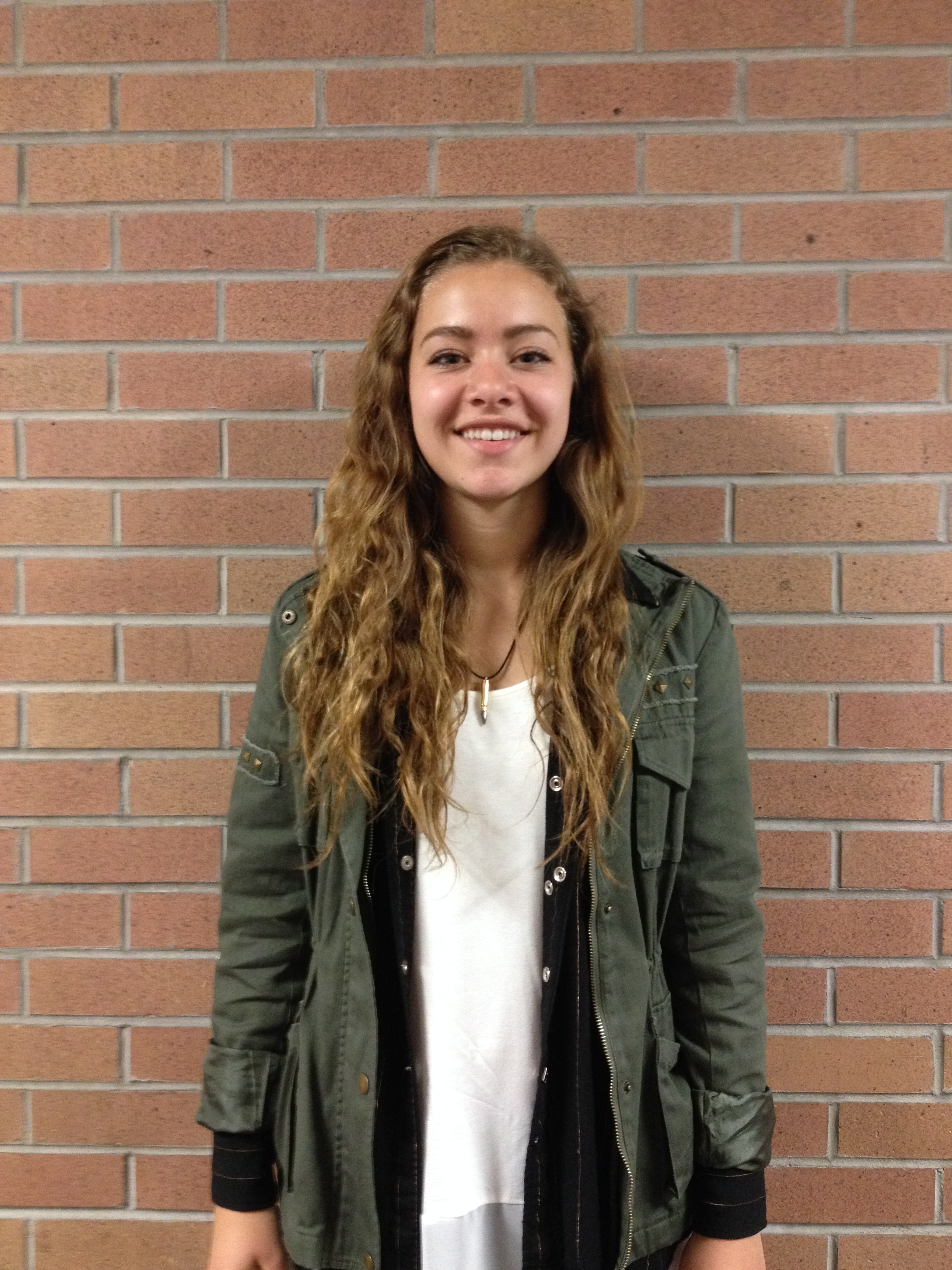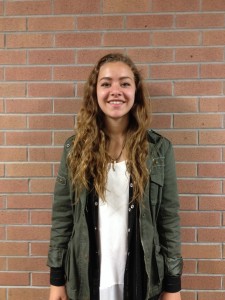 Sidney Dick is this month's Heartland Beat Student of the Month nominated by Heartland Art teacher Ms. Renz. She earned a Gold Key Award, the highest honor, from the Nebraska Scholastic Art Awards for her recent ceramic sculpture. Her sculpture of a fish named "Jamison" is on display in the Omaha Public Schools Administration Building, and in March she and Ms. Renz went to the award ceremony where she received her Gold Key.
Sidney will graduate this May and plans on attending UNL next fall majoring in early childhood development. She became interested in pursuing this major from her summer job working at Deb Mierau's daycare. She also is interested in textile merchandising and plans on taking an elective course in sculpture so she can continue working on her art.
Besides art, music is also one of Sidney's favorite activities. She participates in chorus and band as well as many of the small groups such as chamber singers and jazz band. She has enjoyed singing alongside Colton Siebert who plays the guitar for a few events outside of school the past few months. Other extracurricular activities that Sidney is involved in are Art Club, FBLA, track, and volleyball.
Sidney has another interest outside of school that is a bit unusual—modeling. "It all started when I was too young to even remember and won first place in a "Cutest Little Girl" type contest," said Sidney. This jump-started her modeling career and her mother retained a modeling agent for Sidney in Kansas City. "I was on call for a variety of modeling jobs but when I got to junior high it was too hard to do this type of short notice work," she said. She now has an agent in Omaha and works when it fits her schedule.
She has been very active in the Omaha Fashion Week event for the past four years. This is a very prestigious fashion show that is held four times a year for each season in Omaha. Models have to try out in front of designers and Sidney has been chosen to model for the show the past four years. "I'm not paid for this work, but it is very good experience," said Sidney.
Congratulations to Sidney for all her accomplishments and being chosen as this month's Heartland Beat Student of the Month!
Written by Shannon Siebert
Comments
comments
Powered by Facebook Comments