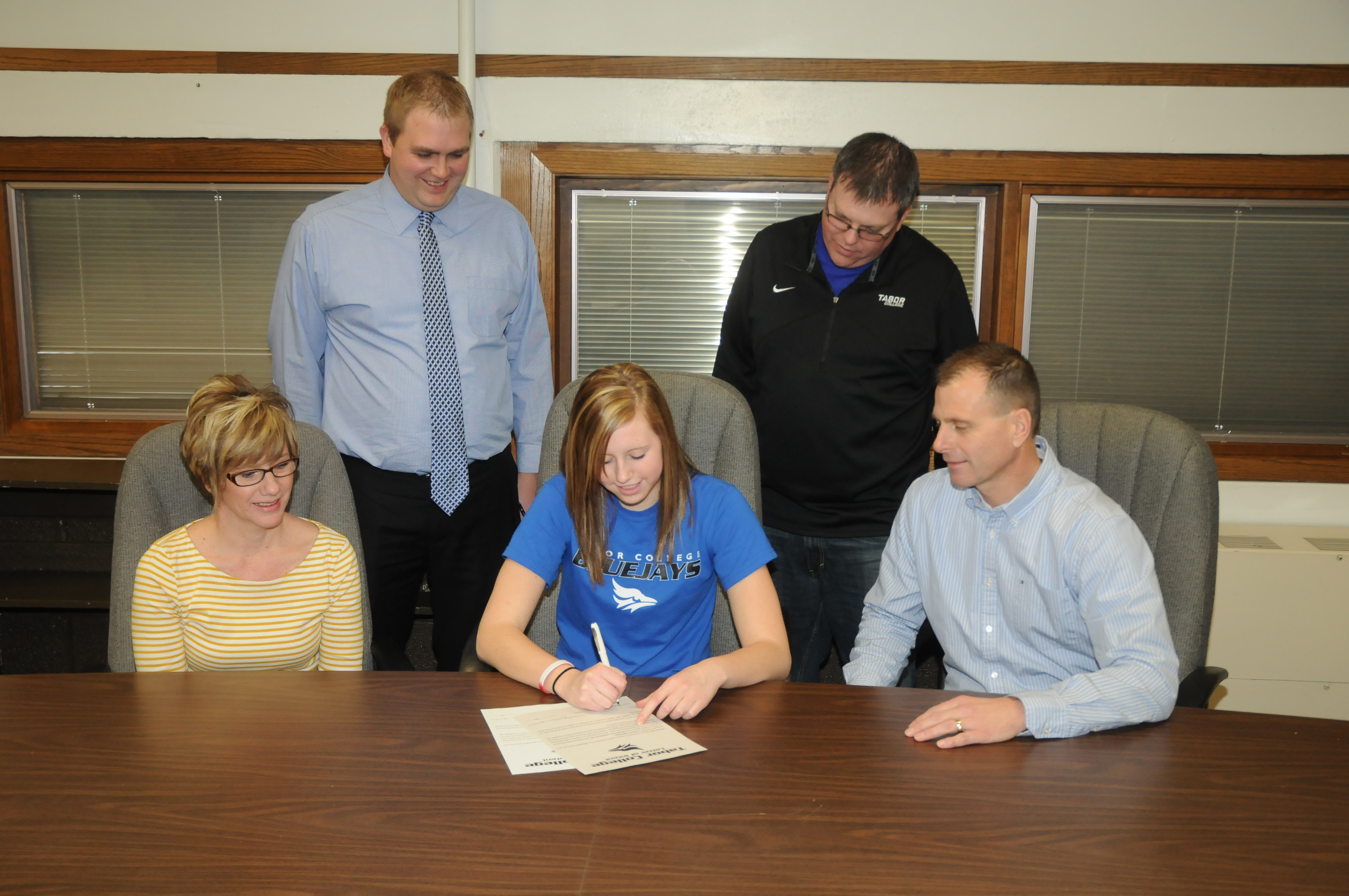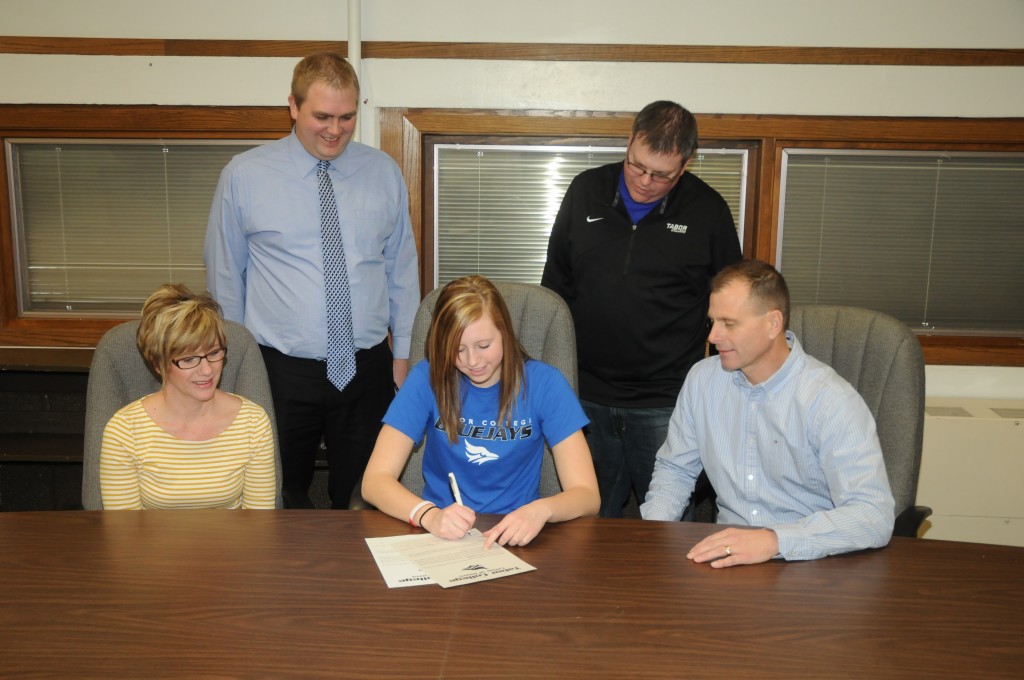 Heartland senior Mikaelyn Dick has been playing basketball as long as she can remember, and just recently she decided to keep pursuing her passion as she signed a letter of intent to play basketball at Tabor College for the next school year.
Mikaelyn said she has always been familiar with Tabor, especially since her older sister Mackenzie attended college there and also played basketball. Â After exploring a few different options, Mikaelyn knew after her official visit to Tabor that it was the place for her. Â In the fall, she will be joining the Blue Jays in Hillsboro, Kansas, and have the opportunity to take her skills to the next level.
"It was very important for me to attend a small college that was a Christ-based school. Â After I met the coach, things just fell into place, and I'm excited to keep playing basketball because it's what I'm interested in," said Mikaelyn.
Her future academic plans include studying and pursuing a career in the medical field.
Comments
comments
Powered by Facebook Comments