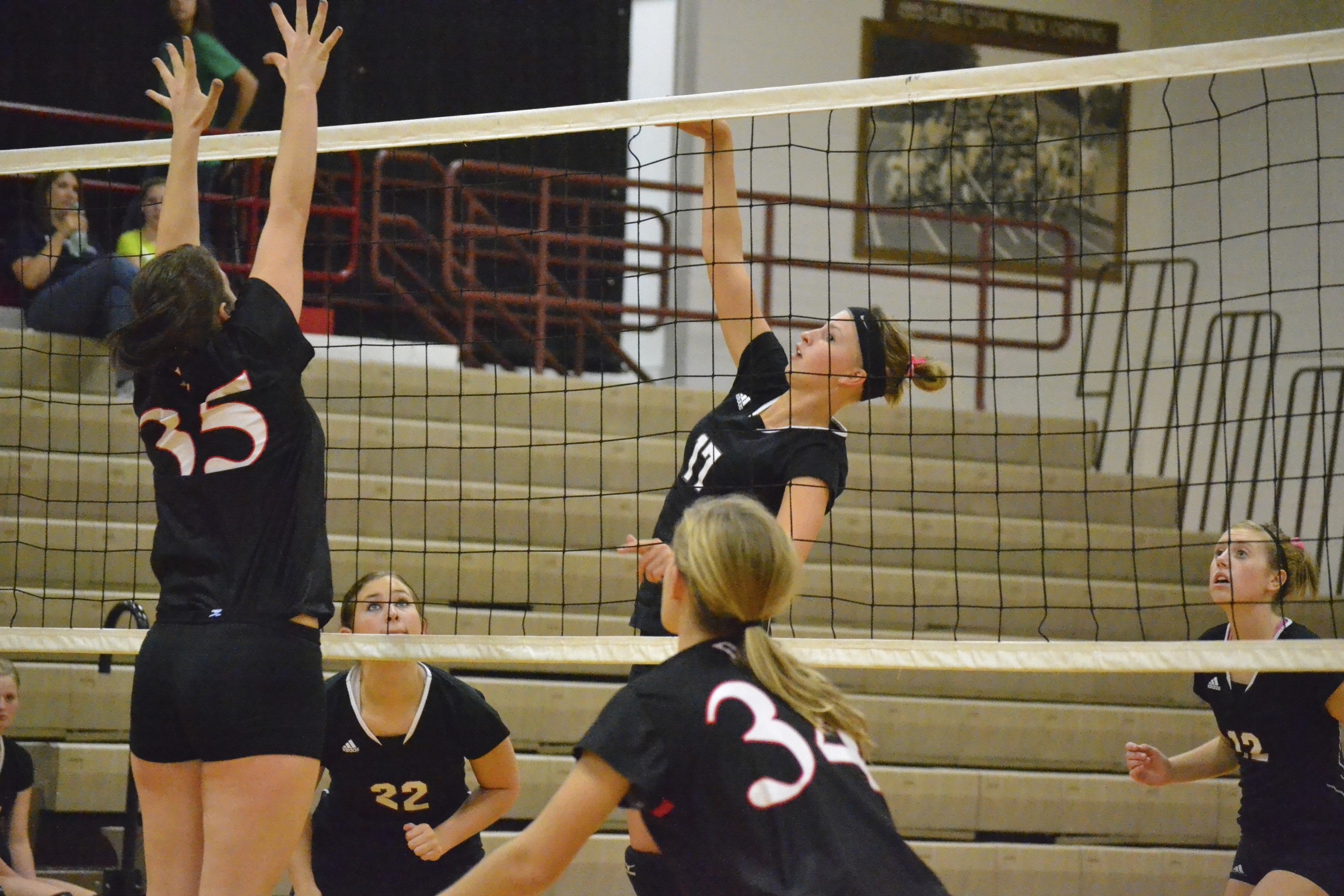 The Huskies hosted the triangular last night facing David City and Grand Island Central Catholic.
The team came out against David City and gave them no mercy as they defeated the Scouts 25-4, 25-10.
The Huskies wanted to win quick against David City knowing they were going to have their work cut out for them as they matched up against C-1 #2 ranked GICC. Â The game started off with GICC getting a jump on the Huskies due to a run they took on serving. Â The Huskies fought back with some scrappy defense and smart ball placement, but were unable to pull out the first set and were defeated 17-25.
The second set did not get better as the Huskies found themselves trying to play catch up from the beginning and could not quite get the ball rolling on their end of the court. Â They dropped the second set 11-25 and the lost the game 0-2.
The Huskies will face the Sutton Fillies for their Homecoming match up this Thursday at 5:30/6:30 and Varsity starting at 7:30pm. Â Do not forget to log on for LIVE Streaming of the volleyball game Thursday as well as the football game and Homecoming coronation Friday night!
---
Heartland vs. David City Statistics
Hitting: Kills/Attempts/Errors/Percentage:  A. Kroeker 6-8-0-.750, M. Dick 6-11-1-.450,  S. Brune 4-7-1-.430, M. Janzen 1-6-0-.170
Assists: A. Bittinger 10, M. Huebert 6, M. Janzen 1
Blocks: A. Kroeker 2, M. Janzen 1, A. Bittinger 1, S. Brune 1
Serve Receive:Â B. van den Berg 7, Â M. Janzen 6, M. Dick 4
---
Heartland vs. Grand Island Central Catholic Statistics
Hitting: Kills/Attempts/Errors/Percentage:Â A. Kroeker 5-8-0-.620, M. Dick 4-10-0-.400
Assists:Â M. Huebert 6, A. Bittinger 5, S. Brune 1
Digs:Â B. van den Berg 6, S. Brune 3, M. Janzen 1, M. Hiebner 1
Serve Receive:Â B. van den Berg 15, M. Janzen 13, M. Dick 7, S. Brune 6, S. Buller 4
---
[flickr-gallery mode="photoset" photoset="72157627879659218″]
Comments
comments
Powered by Facebook Comments