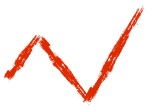 Henderson had a not so welcomed situation on Monday morning around 11:30am as a Grace Children's Home student ran away from school, stole a car and headed towards Lincoln according to Milan Mierau of the Henderson Police Department.
Mierau said the student allegedly called a friend from Lincoln to come pick her up from Heartland Community Schools.  The friend came into town and was pulled over by local authorities.  The student then chose to leave school and headed out to Hiebner Body Shop where she stole a customer's vehicle and headed east on I-80.
State Patrol was notified and spikes were set out for the run-away to come to a halt. Â The student chose to go through the spikes and lost control of the vehicle and totaled it near the Milford exit. Â State Trooper, Brad Moeller apprehended the run-away, who appeared to be without any injury from the crash.
No further information has been provided.
Comments
comments
Powered by Facebook Comments