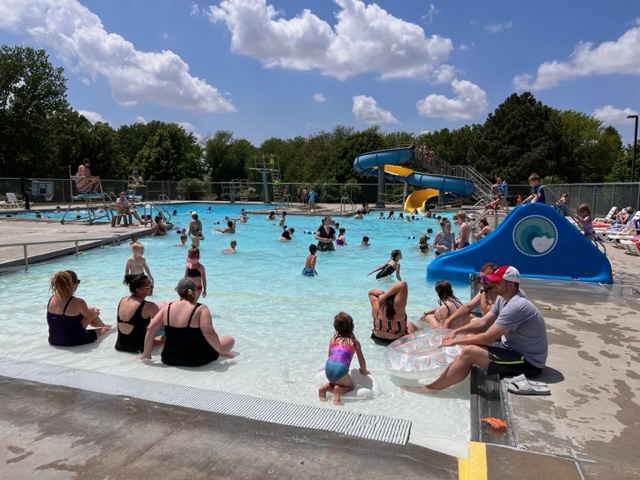 It was all hands on deck at the Henderson Aquatic Center for their traditional opening on Memorial Day this Monday, May 29th. With a high temperature of 86 degrees and full sun, swimmers flocked to fill the pool and deck areas.
It's been a few years since the pool has had such a great day to open, according to long-time manager Angie Bergen. "Three years ago, we dealt with COVID, and last year we delayed opening waiting for a pump, so it's great actually to be open on time this year," said Bergen.
According to Bergen, twenty lifeguards are working at the pool this year, with four new guards and 16 returning. She shares manager duties with Anne Regier, and they both appreciate the good help these kids provide over the summer.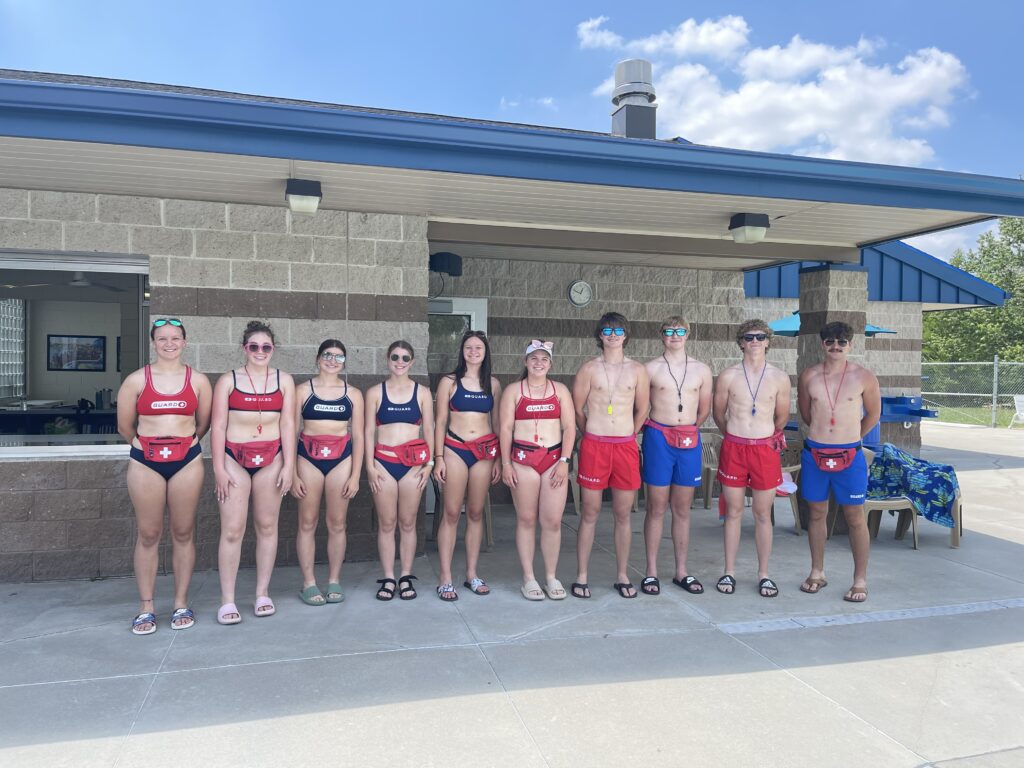 They also love seeing so many of their former lifeguards who have moved back to Henderson enjoy the pool.
Red Cross Lessons will be held June 19-30, and there are still openings available by calling the pool (402-723-4680) or stopping by. Private Lessons are available by appointment through the summer as well.
Adult Swim times will be held every day except for weekends from 11 AM – 1 PM and 5:30 – 6 PM. Regular pool hours are from 1 – 8 PM daily. As always, a wide variety of concessions are available for purchase at the bathhouse.
"Check our Henderson Aquatic Facebook page for any updates and changes in our schedule due to weather or other circumstances," said Bergen.
Pool Rates: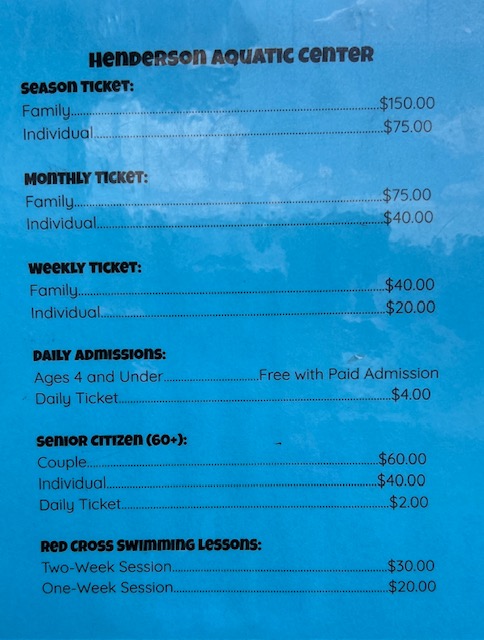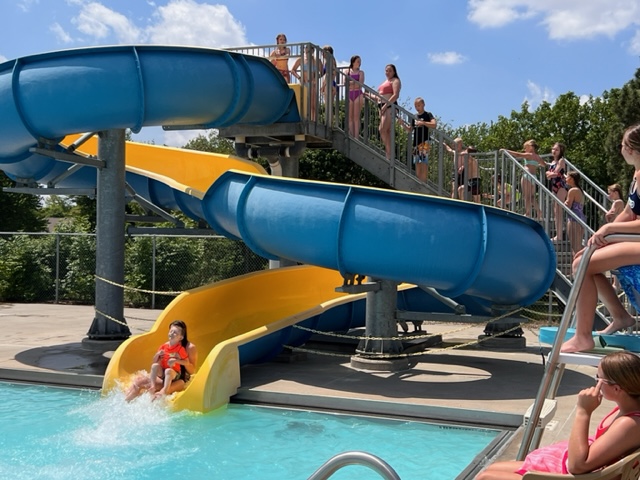 Comments
comments
Powered by Facebook Comments