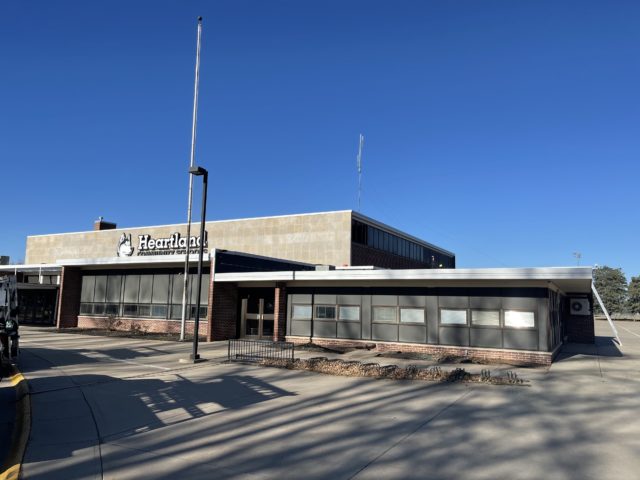 If you happened to drive by the school over break this week you might have noticed no teachers or students but still, work being done.
Heartland Community Schools is using the Christmas break to make several upgrades. Most notably, the South "Old" gym is going to see light shine through from the top of the bleachers for the first time since the mid-80s. Due to inefficient windows and air leakage, the school had put up paneling to cover the windows around 1986. For the last 35 years, the gym hasn't seen the light of day. Until this week.
Heartland Community Schools Superintendent, Brad Best, said: "We needed to replace the Mapes Panels as it has deteriorated and started to leak. We are replacing it with tinted tempered glass is much more energy-efficient, saving us money in the long run. It is nice to add natural light and bring the space back to the original design of the building."
Not only will it be more energy-efficient but it will provide a look in the gym that many of us have never seen.
Heartland has contracted with Nebraska Door & Window, LLC (formerly King Glass) to do the work which included upgrading two of the Jr. High and High School rooms on the north side of the school.
Those rooms had small windows on the bottom with the Mapes Panels but have been upgraded with the same tinted tempered glass as in the gym and other areas of the school (pictures below).
This week's project completes several upgrades the school has made to "open" up the hallways, classrooms, and both libraries over the last several years.
When teachers and students return after the break they'll be sure to enjoy soaking up the new light as we begin the cold winter season in Nebraska.
Comments
comments
Powered by Facebook Comments