For many of us, we've spent more time than usual around our area this year. This has encouraged creativity as we've explored recreational opportunities sometimes overlooked. For our family, we enjoyed the most fishing we've ever done in town, ventured around the golf course more than usual, and visited Pioneer Trails in Aurora and Recharge Lake in York. In many regards, it was great to utilize those opportunities around us and support local entities.

Before school started, however, I thought a safe change of scenery and a little adventure would do us all good. This landed us in Nebraska City. We've actually visited there a few times, but we keep returning. For one, the distance makes it a doable day trip or an overnight adventure without excessive time in the car. Nebraska City showcases rolling hills dotted with trees, making it feel a little different than our flat prairie scenery. So if you are feeling the same desire, let me share with you some of our favorite parts.


Recreation

Arbor Day Farm Tree Adventure: I'm not making you search to the bottom for the highlight–this is it for our family! Upon entering, you are greeted with miles of trails for exploration. Visitors can stay along the paved path fitted with educational and play opportunities or venture to the backwoods for bridges, a river, and hiking. New to us this year was the Treetop Village. It consists of rope bridges, obstacles, slides, and a netted trampoline all suspended in the woods. Our kids had a blast on it, but I wouldn't be truthful if I didn't disclose that the adults loved it just as much! I would say a visit to the Tree Adventure would be a great match for kids ages 2-junior high. (For safety measures, we did have to purchase our tickets in advance for a time slot to regulate the number of visitors. Since it is all outdoors, however, it felt very comfortable.)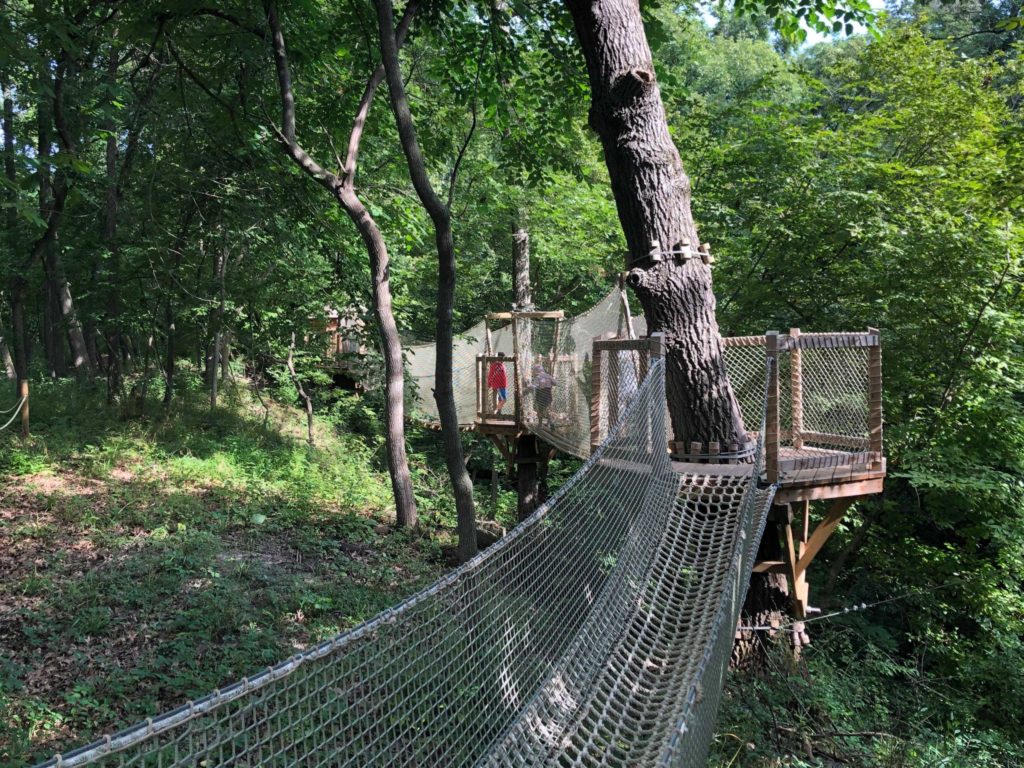 Arbor Lodge State Historical Park: This year we explored the grounds of the original estate of J. Sterling Morton who founded Arbor Day. It was beautiful! Adorned with history and space, our family enjoyed "stepping back in time." We haven't purchased tickets yet for a visit inside the mansion as we wait for the youngest child to be a bit older, but I can't wait to tour it someday.

Geocaching: Our family loves geocaching, and Nebraska City is a great place for it. With so many historical sites, many caches have been strategically placed throughout the town. I can't disclose too much about the locations, but if your family takes the time to go searching, you will discover many unique places!

Kimmel Orchard: This is a recommendation I'm giving without first-hand experience, but several friends have mentioned this as another great stop for entertainment, education, and specialty products.
Lewis and Clark Center: Another great informative and hands-on spot can be found here. Overlooking the Missouri River, you can learn about the exploration of Lewis and Clark through interactive exhibits. The museum is the perfect length for elementary children. Once you step outdoors, you can select different trails to hike down to a river overlook. On the way back, explore an earth lodge!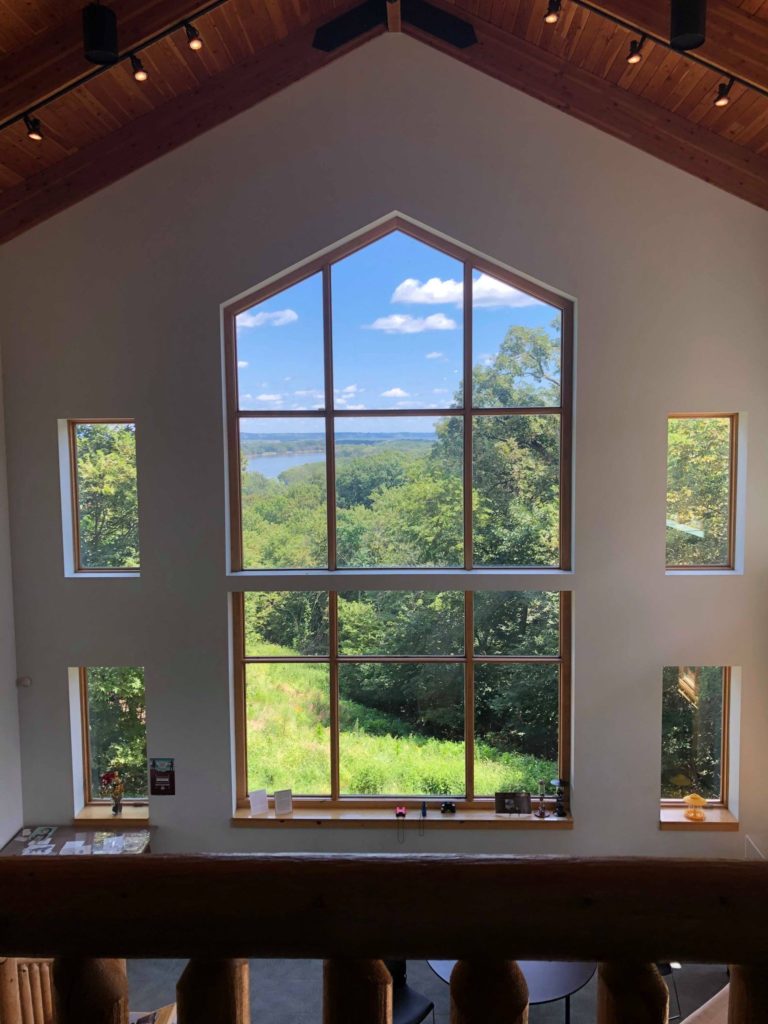 Lodging
Lied Lodge: This is a special place to stay for a weekend getaway. Tucked up on a small hill and surrounded by trees, you can't help but feel more relaxed on this property. After being renovated a few years ago, the lodge has modern but rustic touches. It also has an olympic-sized pool, a kid pool, and a hot tub. Enjoy the sweeping views from the back deck and hop on a paved trail behind it for a quick stroll in the woods.

Hidden Falls Cabins: We opted for a different and more isolated lodging option this summer, so we rented a cabin. With a few different options, the one we selected supplied our family with some extra space. If you are a family with an RV, the grounds looked very well-kept.

Food
Porter's: After you visit the Tree Adventure, make sure you grab a delicious apple cider slushy. Then go back to pick up some barbecue for an evening picnic.

The Keeping Room: Offering fresh, seasonal, and regional food, along with a selection of gifts, it is one of those idyllic little places to eat.

Timbers: For a more elegant dining experience, this is your place. Located at the Lied Lodge, you can opt to sit in the expansive dining room, or take our advice (weather-permitting), and eat on the back deck.
I know there are many other great parts of this area that you can look into, but I hope that this gives you some ideas and encouragement to keep exploring and enjoying our wonderful state!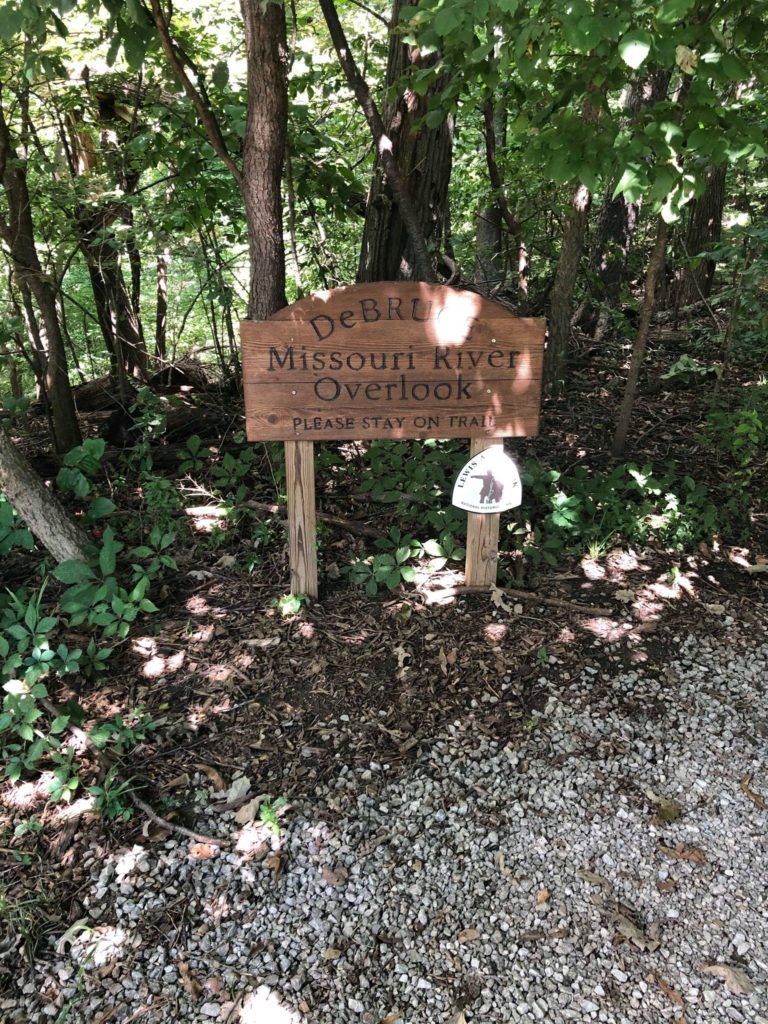 Comments
comments
Powered by Facebook Comments