It's the iconic part of summer—the swimming pool! As the sun shines, kids (and adults!) are supposed to be happily enjoying the water during the carefree season. But thanks to COVID-19, that was threatened this year.

As uncertainty swirled about whether there would be public swimming this summer, the Henderson Aquatic Center still took steps in the positive direction. The pool was filled, and the lifeguards have been working even without swimmers. As they waited, their tasks also led them around town to spruce up the landscaping. Before the pandemic, the pool was scheduled to open on Saturday, May 23.

It was at the Henderson City Council meeting last night, June 9, when it was officially decided that the pool would have swimmers this summer! The Aquatic Center then announced that Friday would be the opening day—20 days later than originally planned.

With the opening, however, it will be a unique swimming season. The leisurely come and go as you please admission is not conducive to this year. To maintain safety and comply with guidelines, significant new standards will have to be learned on both sides. As the staff has been training and adapting, those visiting the pool will need to take note of how safe swimming will work and educate their children. (Please see below)

Pool manager Angie Bergen commented, "We are super excited to be able to open the pool this summer! Although this year will look very different, we hope everyone has a good experience. Be patient with us as we navigate this new situation."
True to 2020, it will be a pool season like we haven't experienced before. But the good news is…it will still be a pool season!
---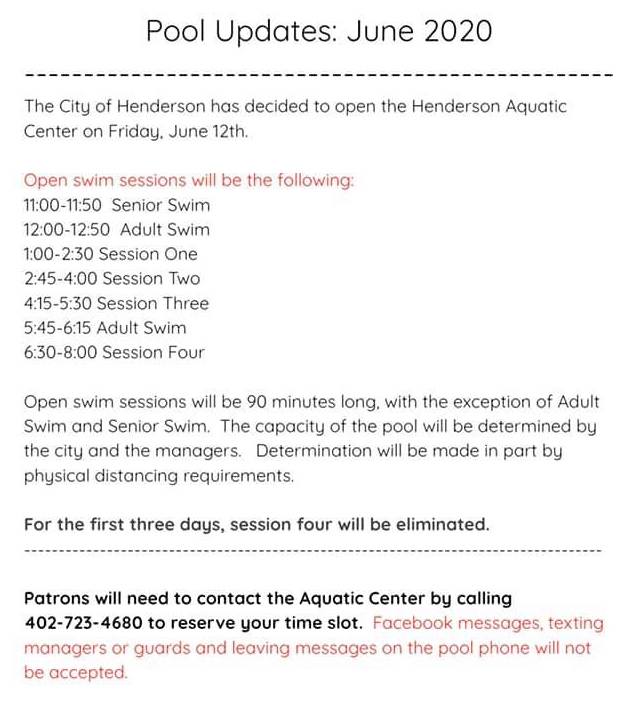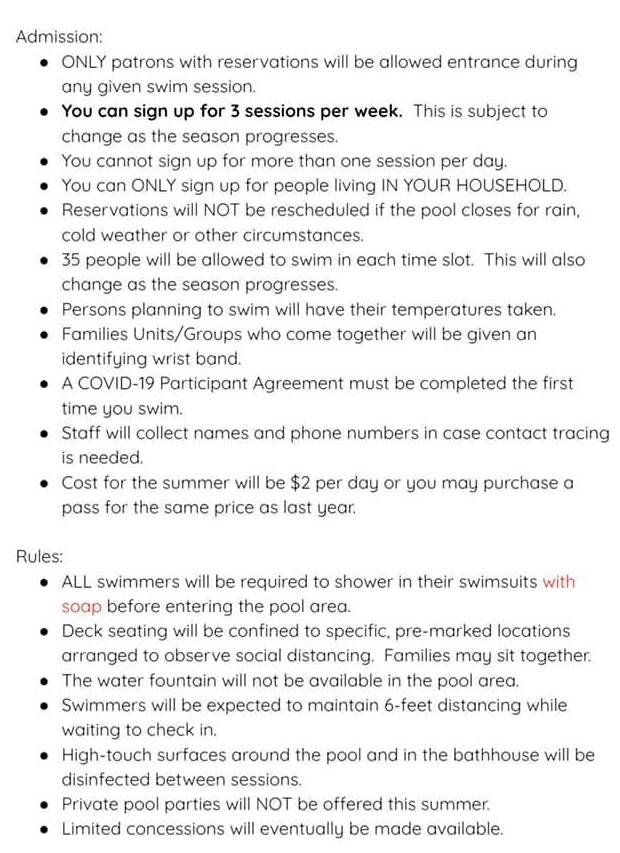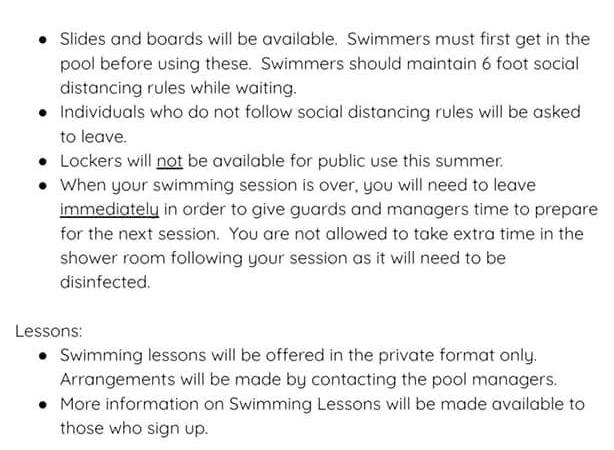 Comments
comments
Powered by Facebook Comments