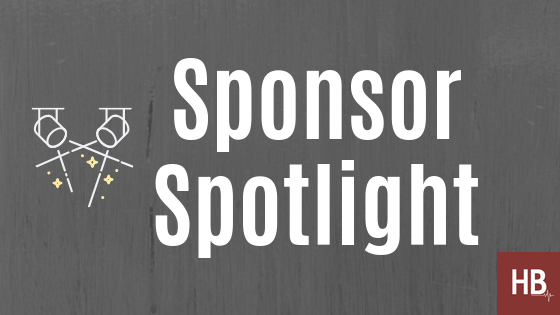 While the phone rang often in the background, Julie Smith, Manager, shared some exciting new services from Henderson Food Mart that have been met with much success.
One such offering is the newly instituted curbside pickup and delivery services. Patrons can call the store with their list of items, and Food Mart employees will have them ready for pick-up by 3:00 p.m. They also deliver anywhere within Henderson City limits for $5.00. "This new service from Henderson Food Mart was in the works prior to the current climate we're in with Covid-19," states Smith, "but it has proven to be valuable to customers as they can still get quality groceries without having to go into the store. Many customers have been taking advantage of this service in the past weeks."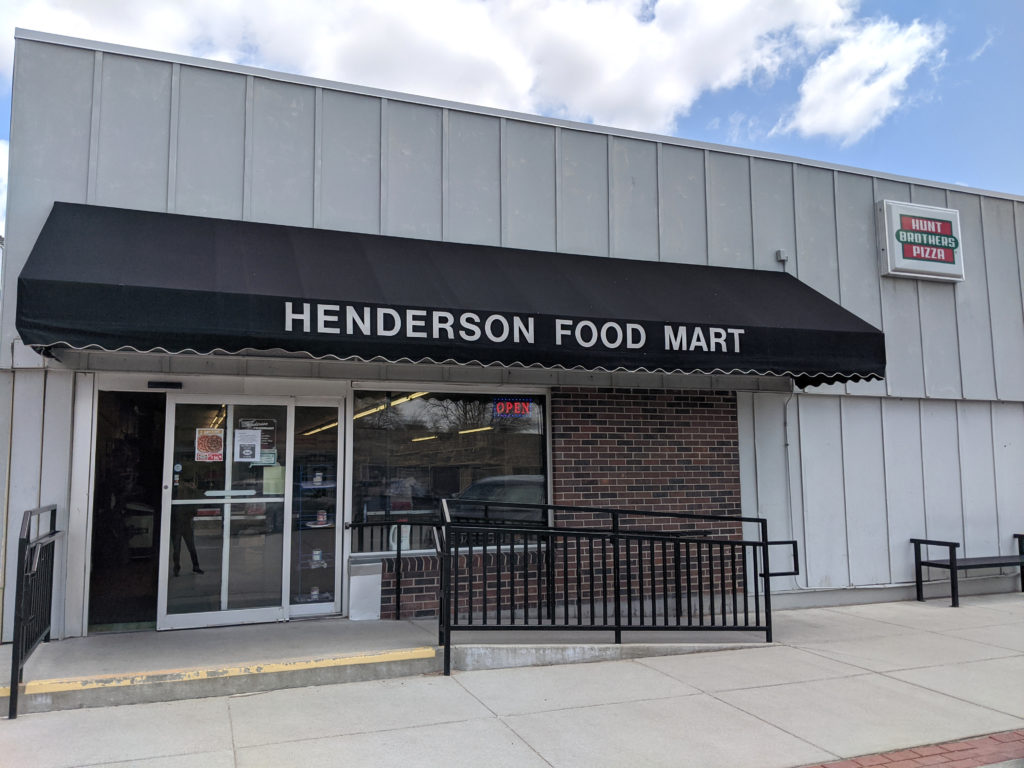 Other exciting news from Henderson Food Mart includes the recent hire of James Isom, a chef formerly from Omaha, Nebraska. Isom has already been taking orders for sourdough bread each week and making other baked goods in the morning such as fresh caramel rolls that have gone over quite well with customers. Having Isom behind the lunch counter will bring about some new endeavors in the near future. The Food Mart soon plans to offer freezer meals to-go. The best way to find out information regarding the meals is to follow Henderson Food Mart on Facebook. If you do not have Facebook, you can call the store at 402-723-4457.
Henderson Food Mart began its life as Friesen IGA, started by Willis and Lena Friesen in 1950. Mr. Friesen previously worked for a grocery store in York, Nebraska, and wanted to start his own grocery business. Friesen IGA began its life where the Henderson Post Office is now. A few years later, the Friesens moved their store to the current Henderson Food Mart location. Friesen retired in 1991 and sold the business to Jim Clark of Aurora, Nebraska. Clark sold the business to Gary and Brenda Bennett who owned it until 2012 when a group of 40 plus local investors bought the Food Mart. Shortly after, the Food Mart received an overhaul to its flooring, freezers, and shelving. At that time, tables for seating and a self-serve soda and pizza/pastry counter was added.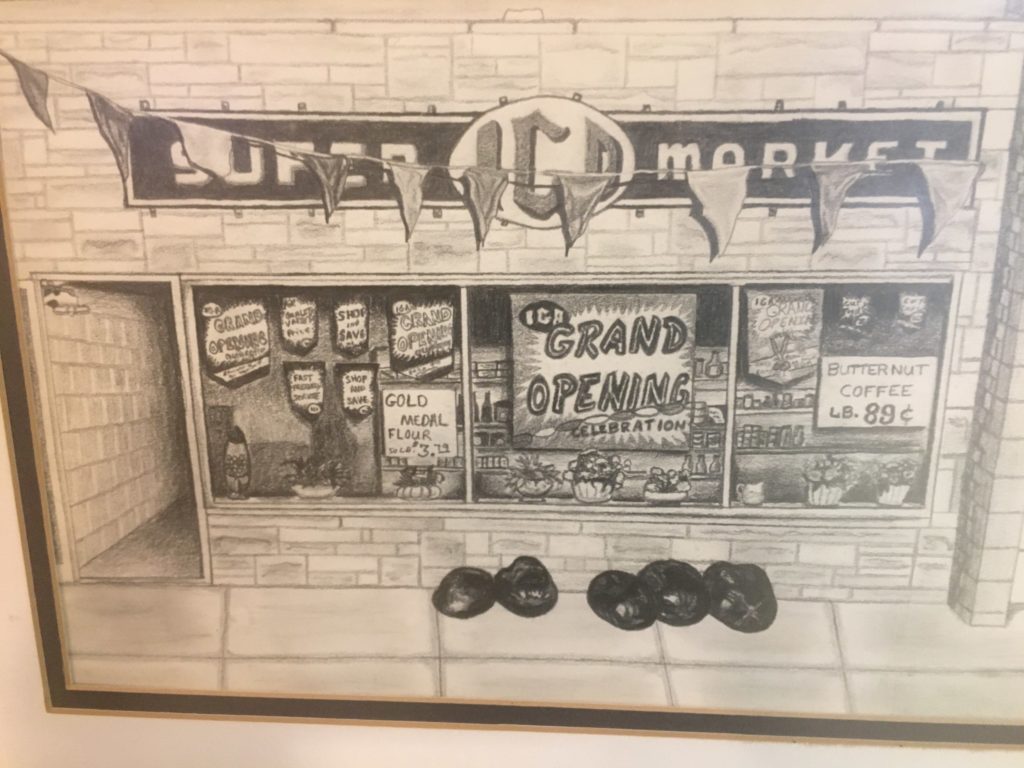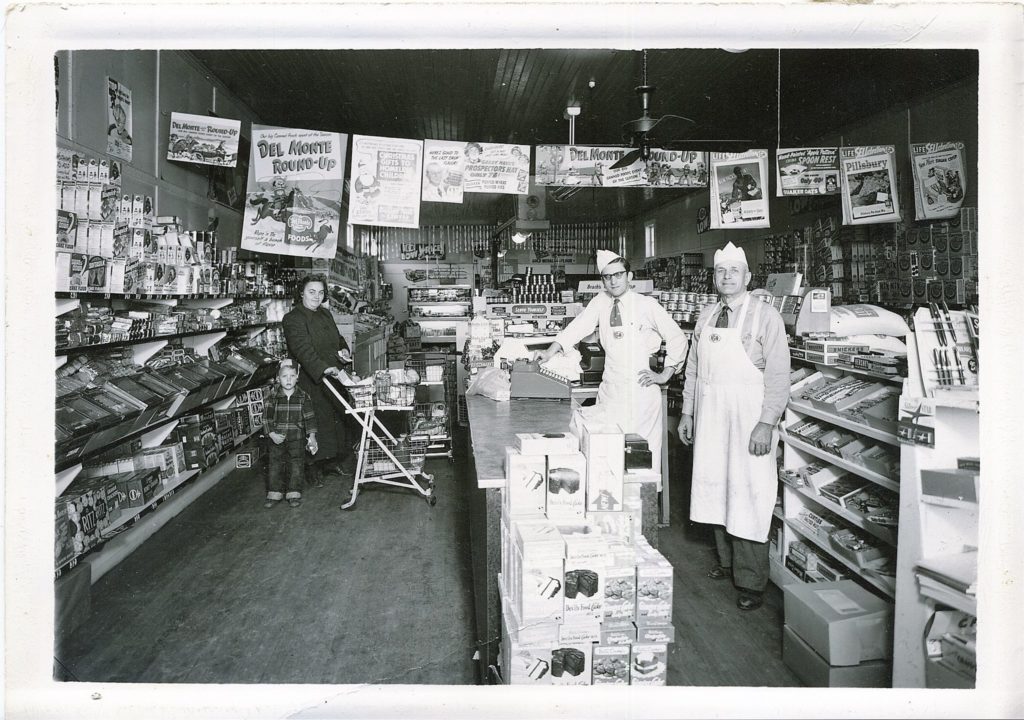 Hunt Brother's Pizza also became one of Henderson Food Mart's services. In 2018, Russ Smith, Julie's Husband and Food Mart employee, applied for and won a $15,000 grant from Hunt Brother's Pizza to upgrade the ovens, counter, and coolers in the deli and food prep area.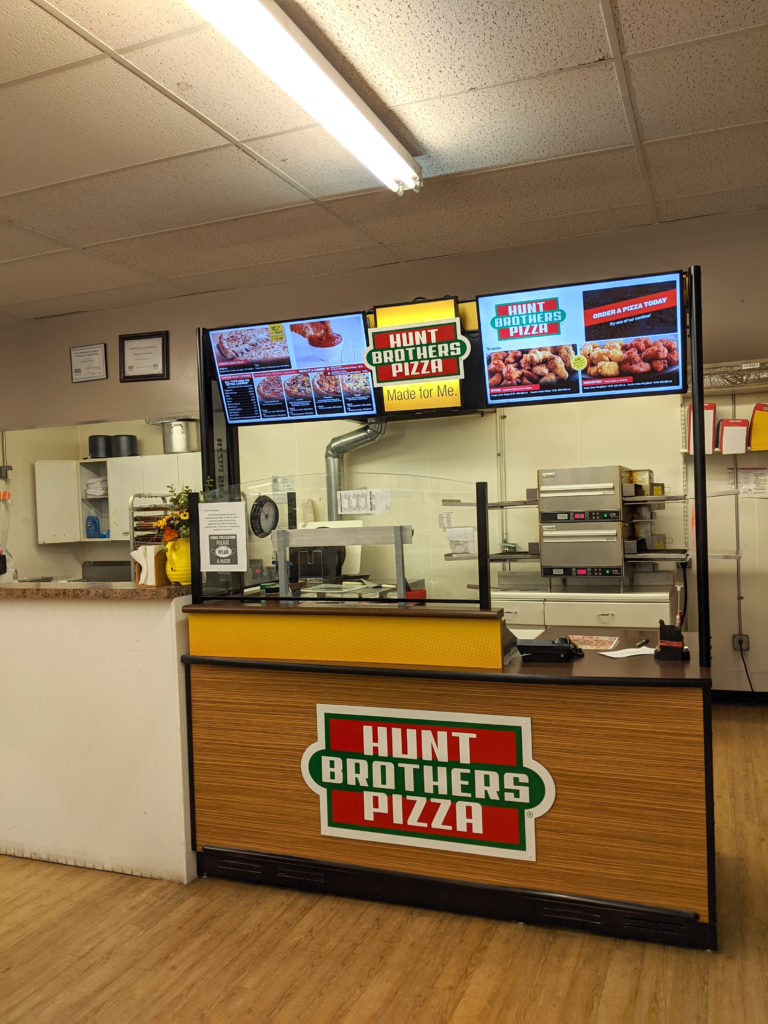 Julie Smith has been manager of Henderson Food Mart for the past three years and has continued to see a lot of positive growth in that time. Currently, there are eleven staff members: three full-time and eight part-time. "The staff gets along well and creates for a positive environment," commented Smith. "And we all enjoy helping our customers." From bagging your groceries to helping you carry them to your car, the Henderson Food Mart staff is there to help. They are open to suggestions from the community about foods to order, and Smith is willing to special order items for customers as well. Food Mart employees can also make up sandwich trays, fruit and vegetable trays, or other items needed for any event. They also offer specials from time to time on their Hunt Brother's Pizzas.
Even with all the positive offerings, one of the challenges that continues to plague the Food Mart is enticing people to buy local. People assume they will get a better deal at a larger town's Walmart or grocery store, but that isn't always the case. Plus, in the end, when you factor in the extra gas of going out of town to purchase groceries, buying local can be an economical choice. "The Grocery Store belongs to the community," states Smith. "If the community wants it to thrive, they will have to continue to support it. And we will do everything we can to make it a pleasant experience for our customers."
Comments
comments
Powered by Facebook Comments