The Huskies were still on school break this week, so there is not too much activity news, however, there were basketball games on Friday and Saturday this week.
On Friday, the Huskies played against McCool Junction on their home court. Both Junior Varsity girls and boys played close games, but ended up on the losing side of the scoreboard. The girls' ended their 3-quarter game with a score of 19-21 and the boys were outscored 46-50.

The Varsity teams had better luck, both coming out on top. The girls won their game 48-19. The boys went into the locker room at half time tied with the Mustangs at a score of 33-33, and the game looked like it would be close until the end. But the Huskies outscored the Mustangs in the 4th quarter (27 points to 9) to end the game at 73-61 in their favor.
On Saturday, the games began at 2:00 p.m. in the Huskies' home gyms against Centennial. All four teams of Junior Varsity and Varsity lost their games to the highly ranked Broncos. Centennial boys basketball has a 7-1 winning record while their girls have a 7-3 winning record. Scores for these games were: Girls JV 30-37, Boys JV 31-55, Girls Varsity 32-61 and Boys Varsity 35-54.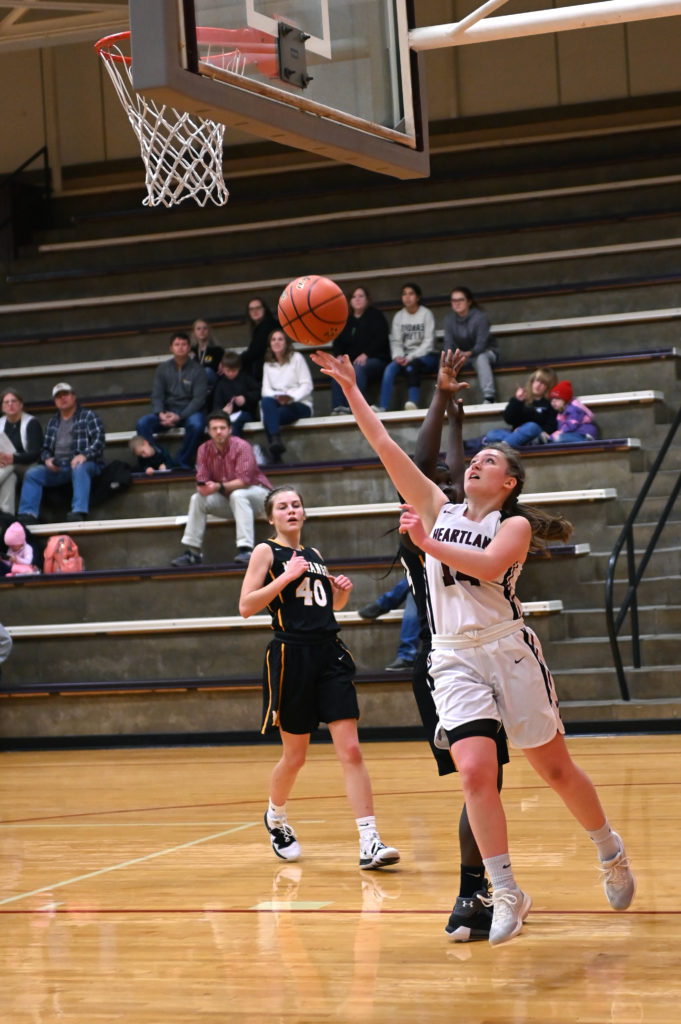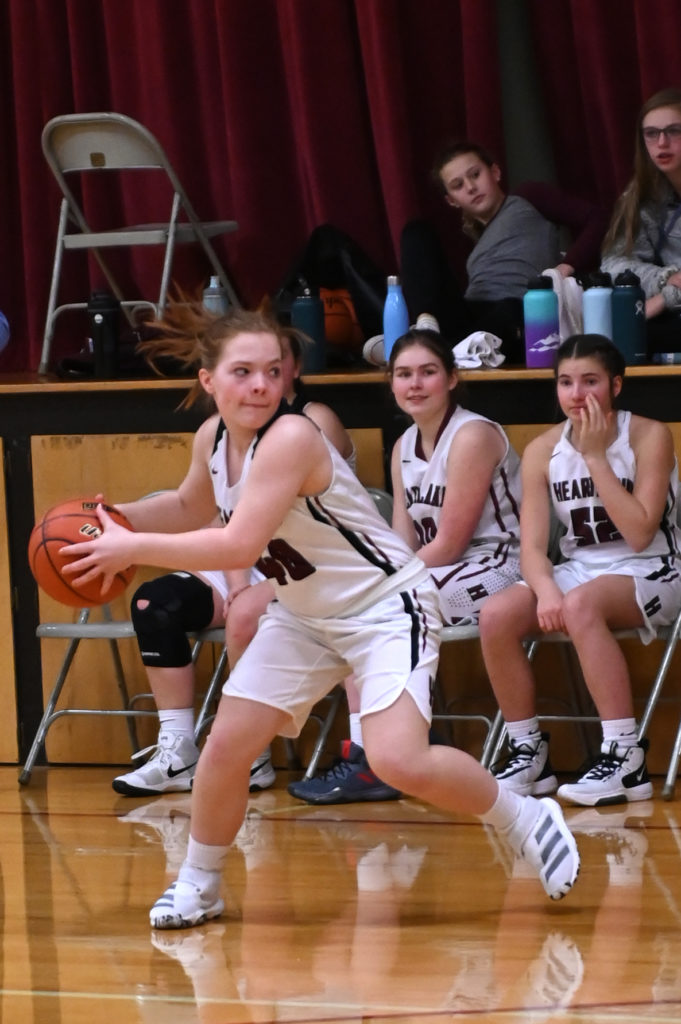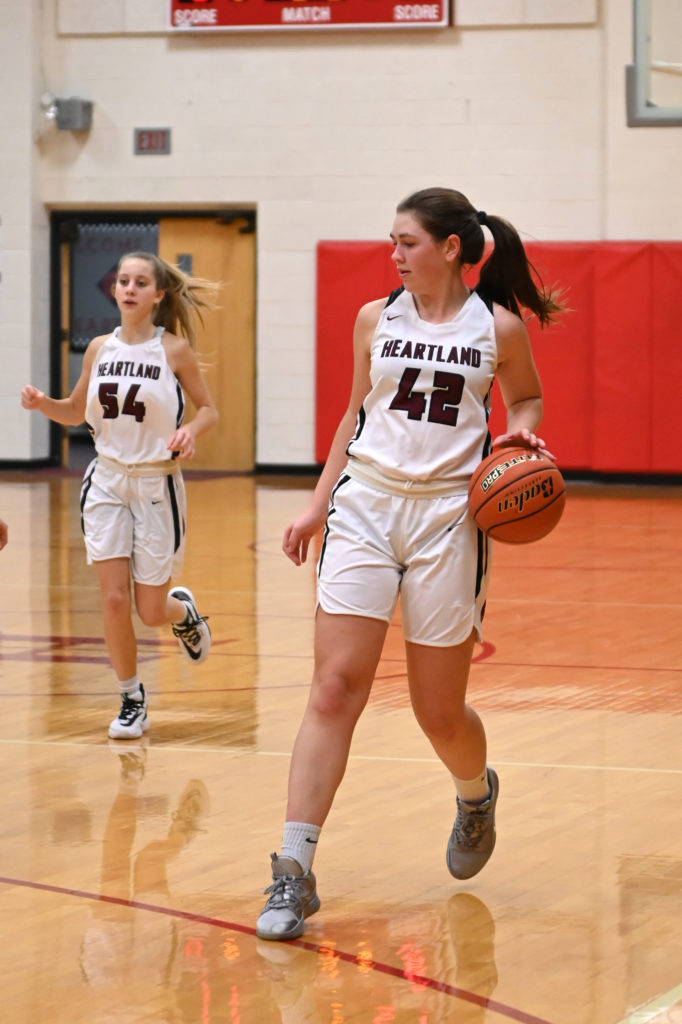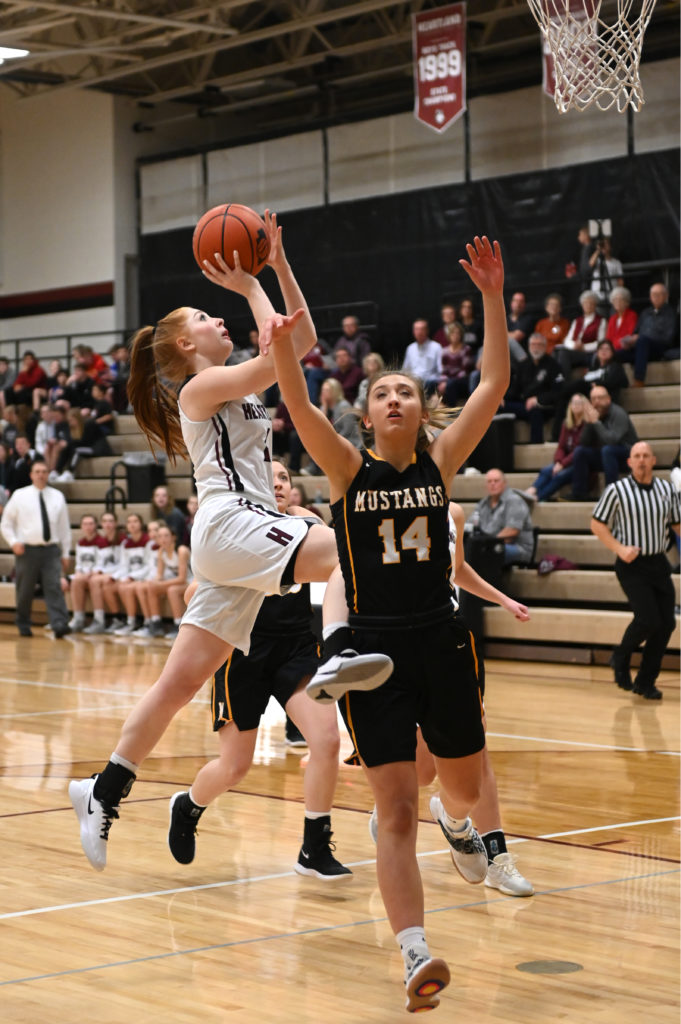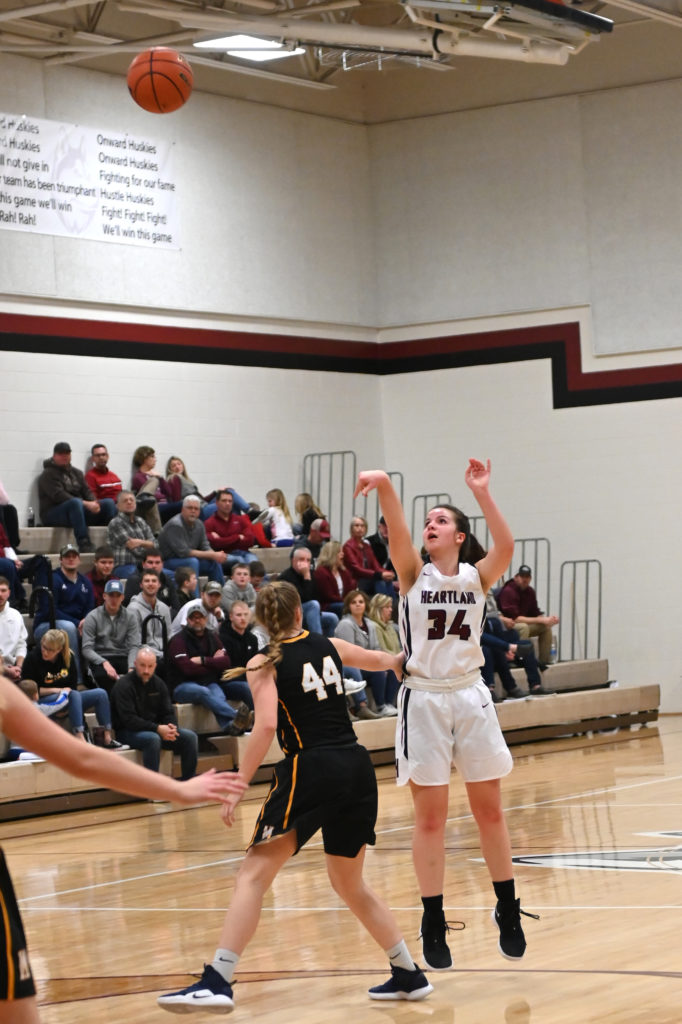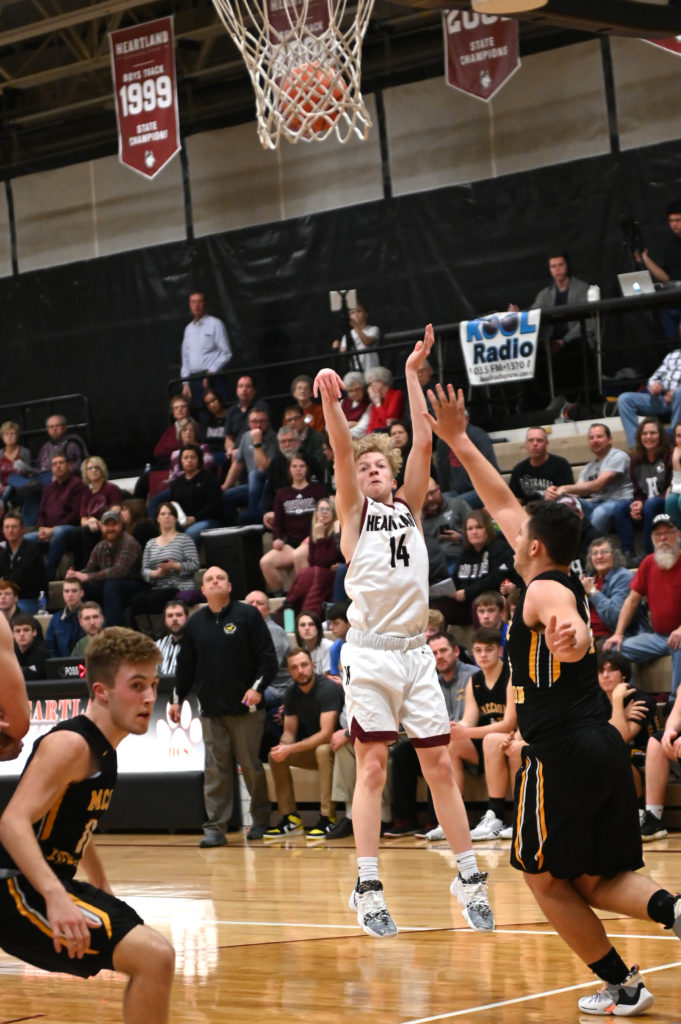 Between games and during the half time of the boy's game against McCool on Friday, FBLA members sponsored a free 3-point or free-throw line shooting contest for younger kids. Kids making a basket won a free 2-liter bottle of pop. "We try to do 3-4 things each year for the community and this is one of the favorite activities for the FBLA members." said Kristy Most, FBLA sponsor. This looked to be a highlight for many kids too!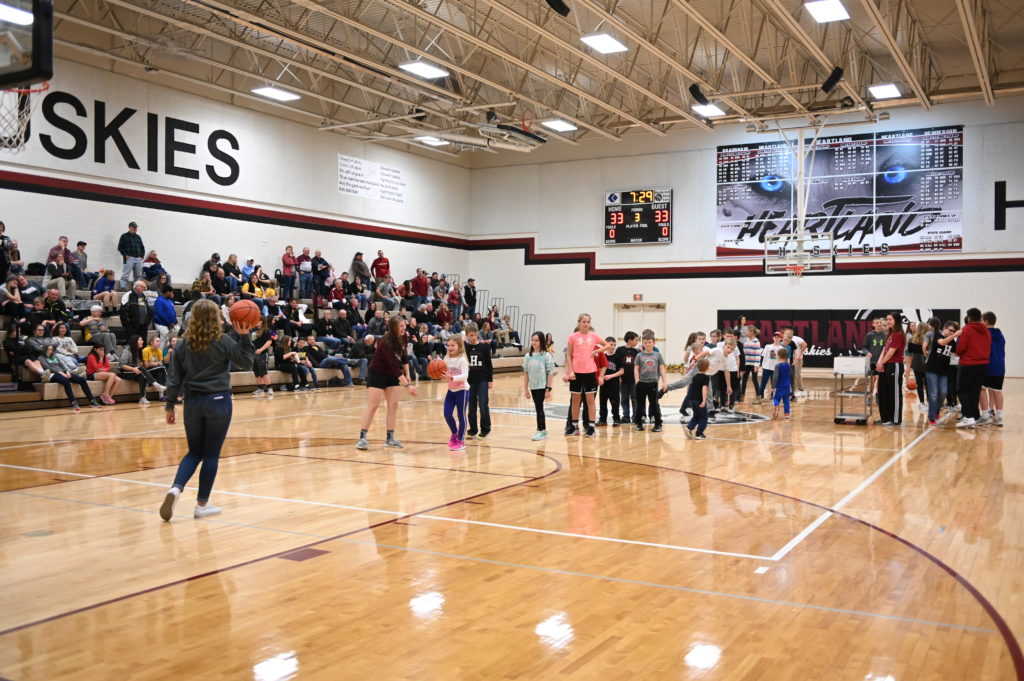 Comments
comments
Powered by Facebook Comments