Due to blowing snow and icy roads, Heartland students had a longer Thanksgiving break than planned as school let out early last Tuesday. Classes resumed on December 2 and the high school students got right back into the swing of things with various activities this week.
On Monday, student members of Future Farmers of America, Future Business Leaders of America and the National Honor Society walked throughout Henderson collecting canned goods and other non-perishable foods to kick off this season's food drive. Food will continue to be collected until December 19 and will be delivered to local families before the Holiday break. Anyone is welcome to donate items. For a complete list of which items are needed, check the list in the HCS December/January Newsletter.
Due to the early-out last week, the high school band concert scheduled for November 26 was given on Tuesday evening, December 3. A variety of music was shared by the junior high and senior high bands, including a variation of our school song, "On Wisconsin," featuring the addition of an interlude which will be played at sporting events this winter.
Henderson State Bank sponsored the purchase of medals for each band member in recognition of their hard work in winning the best overall band at Harvest of Harmony in October. Heartland has won this honor for the past six out of seven years! Medals were given during the concert.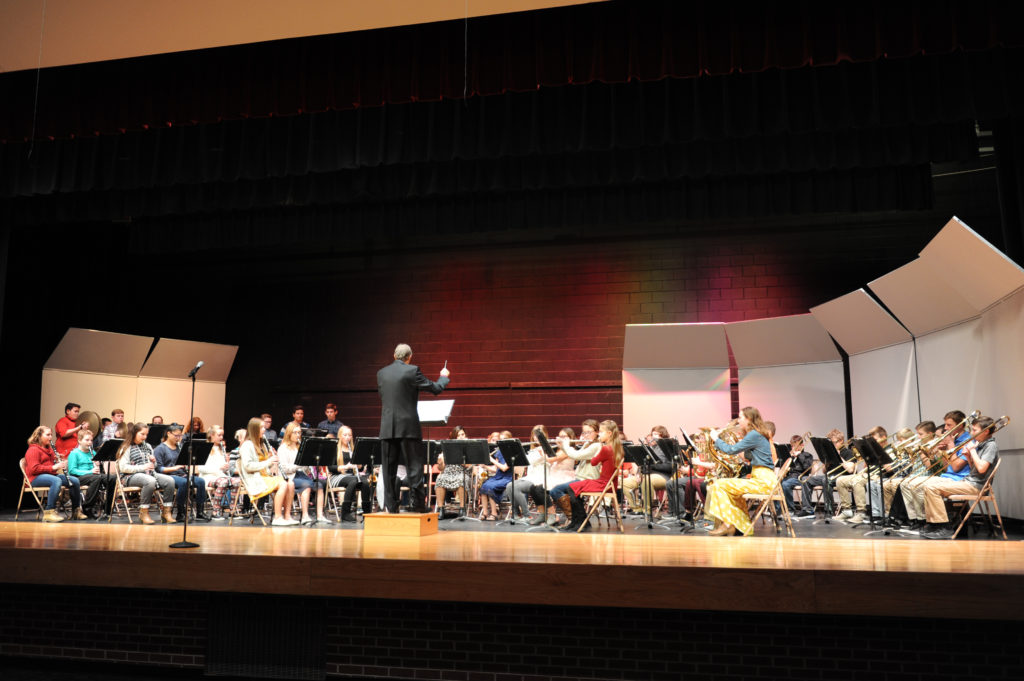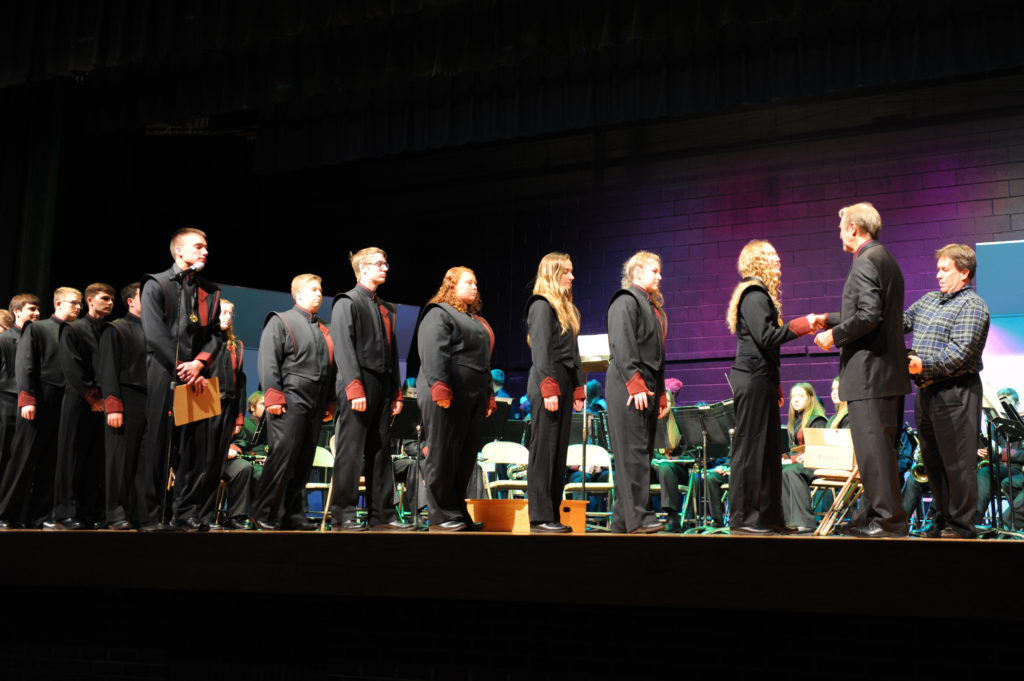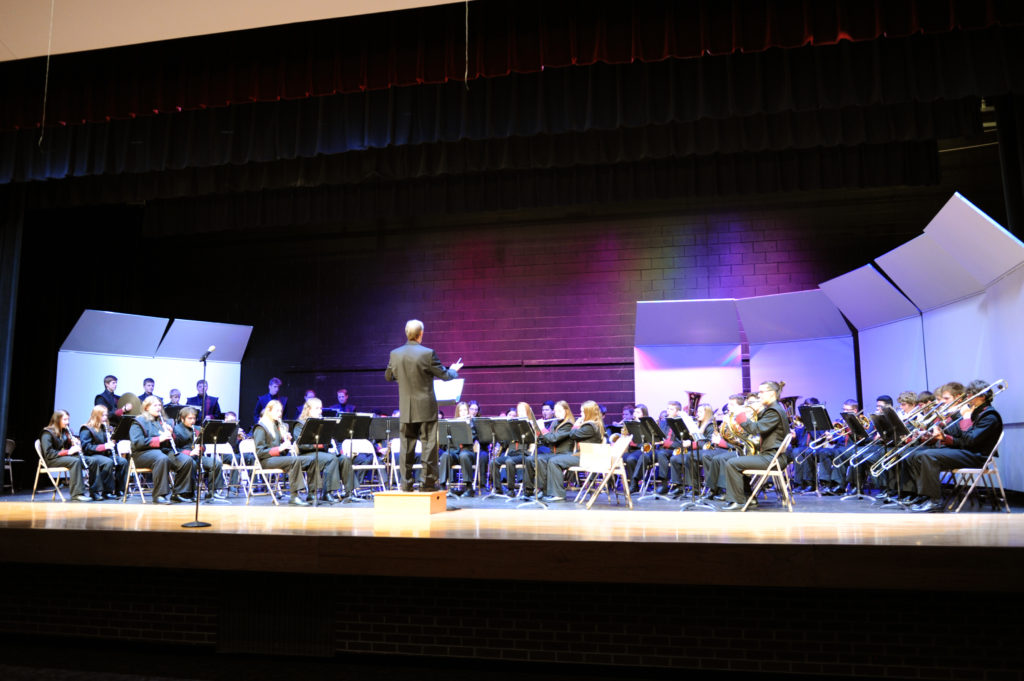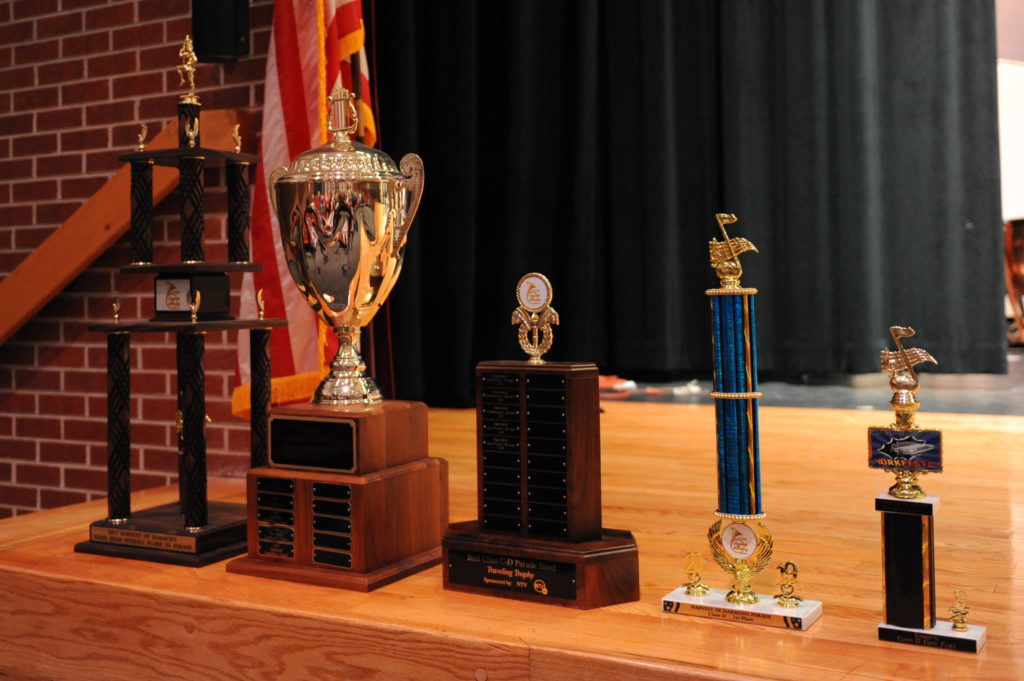 Twenty-three students on the cast and crew of the one-act play competition team traveled to Cross County for District competition on Wednesday. Eight students received outstanding acting awards at the competition and the team placed third overall, with a mere 5 points separating first and third place. Outstanding Acting honors were awarded to: Taylynn Scheil, Tyler Lewis, Timberly Carr, Owen Mierau, Aaron Goertzen, Tobin Glinsmann, Aidan Swartzendruber, and Ellyn Hall. These talented actors completed their season by giving a community performance of their play "The Brothers Grimm Spectaculathon" on Saturday, December 7.
The first basketball games of the season were played at home against Wilber-Clatonia Friday evening. The girls Junior Varsity and Varsity teams both won their games, but the boys Junior Varsity and Varsity teams fell to WC. The final varsity boys' score was 62-55 (WC). The varsity girls' score was 51-24 (HHS). The teams play next week Tuesday and Friday at home, beginning with the Junior Varsity games at 4:30 p.m. and also on Saturday beginning at 2:00 p.m. in Hampton. Go Huskies!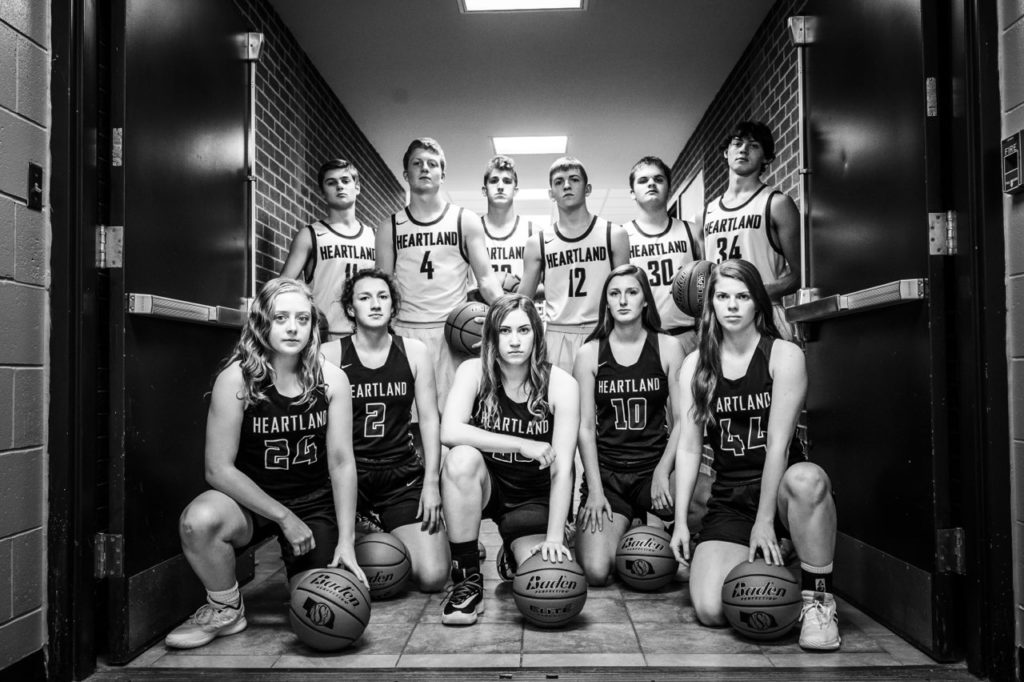 On Saturday morning, the Robotics teams traveled to Hampton for a competition. All four teams qualified for finals and two teams made it to the semi-final round. The team of Cooper Regier, Aaron Goertzen, Dawson Ohrt and Wyatt Panko finished as runner-up. The Safety Award from NPPD was awarded to the team consisting of Timberly Carr, Odessa Ohrt, Lauren Quiring, Taylynn Scheil, and Kaelyn Buller for demonstrating mechanical and wiring safety knowledge in construction of their robot.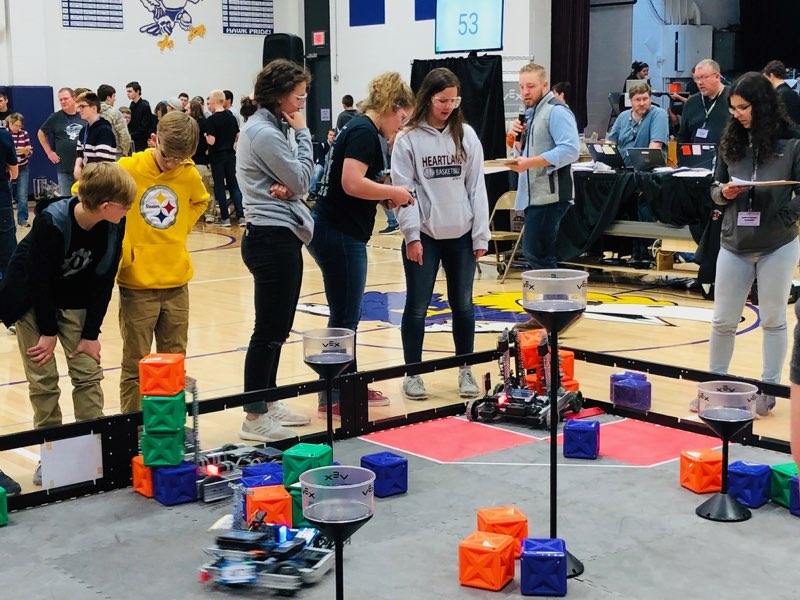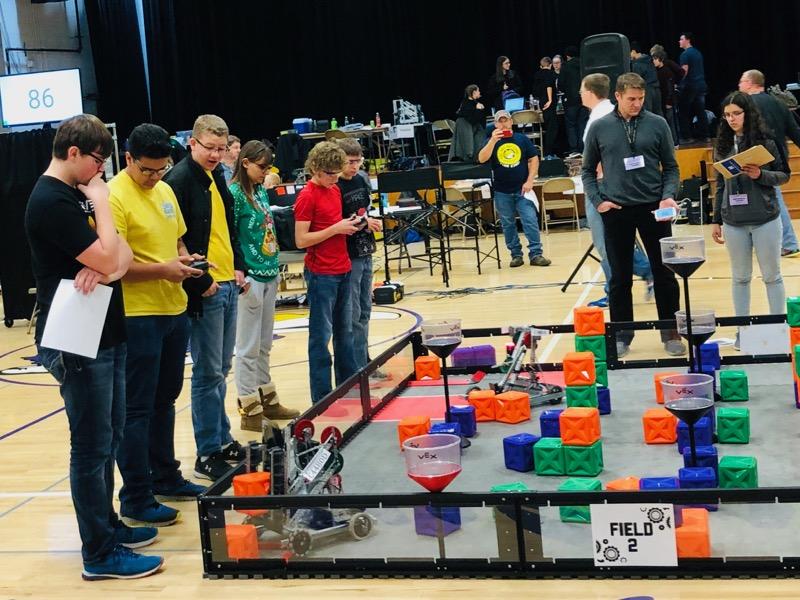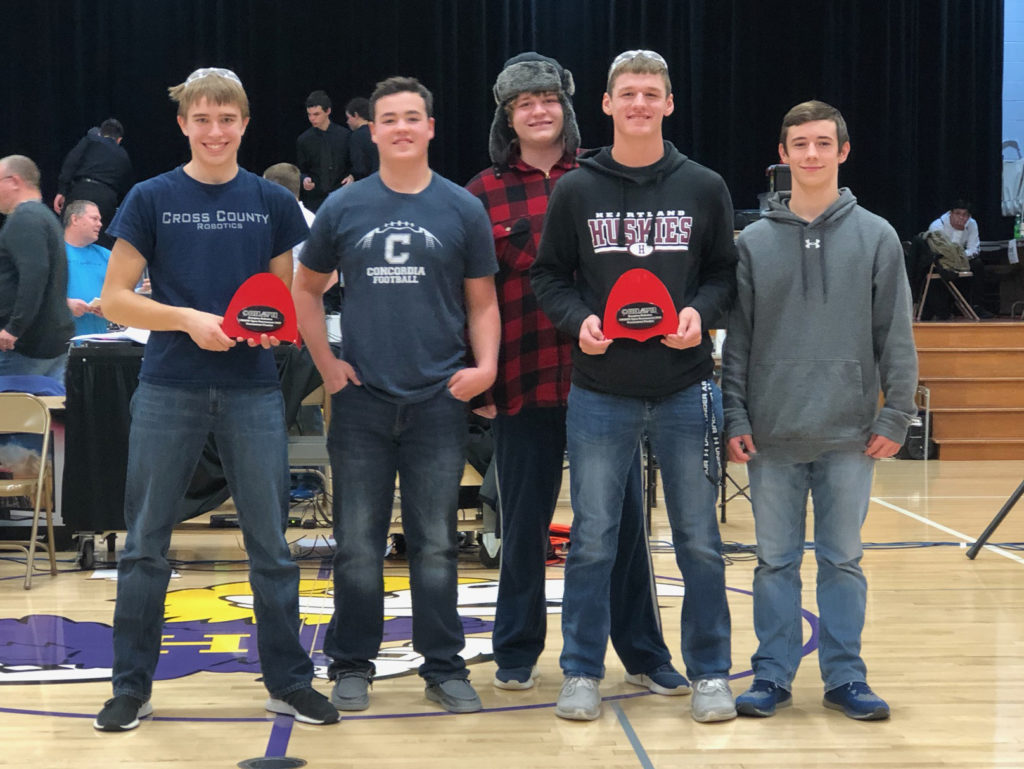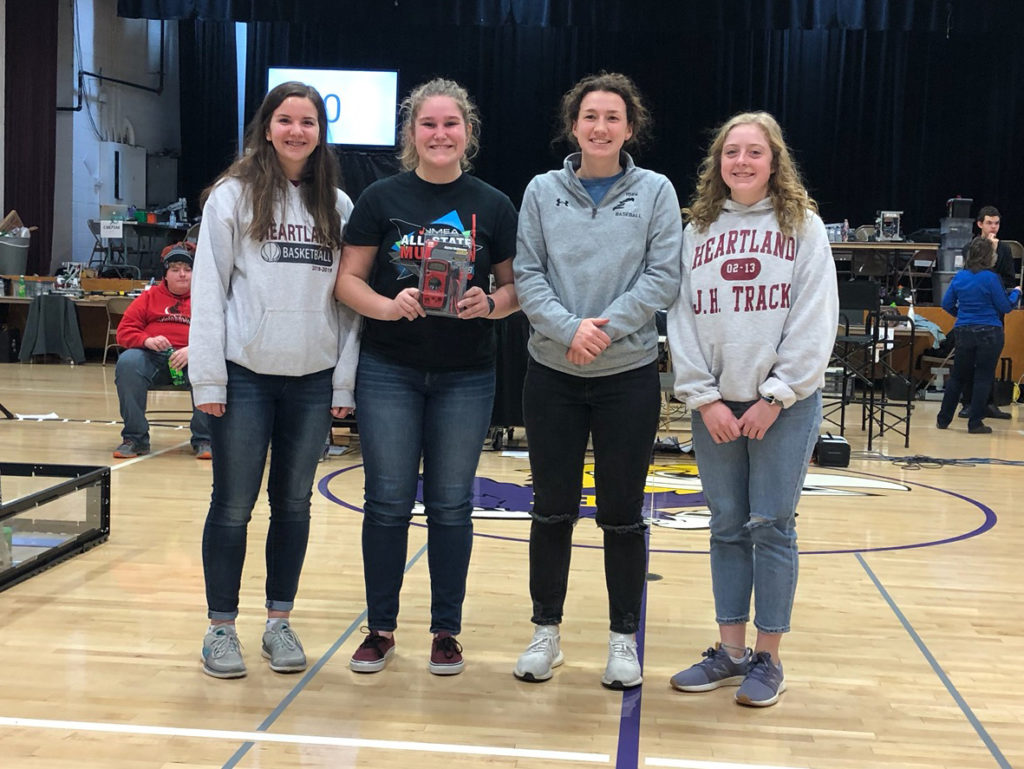 Comments
comments
Powered by Facebook Comments