For 15 years, residents and visitors of Henderson saw Christmas wreaths hanging along Main Street, Front Street, and 17th Street during the holiday season.  In 2017 those wreaths disappeared and new LED decorations in various holiday shapes decorated the city, but where did the wreaths go?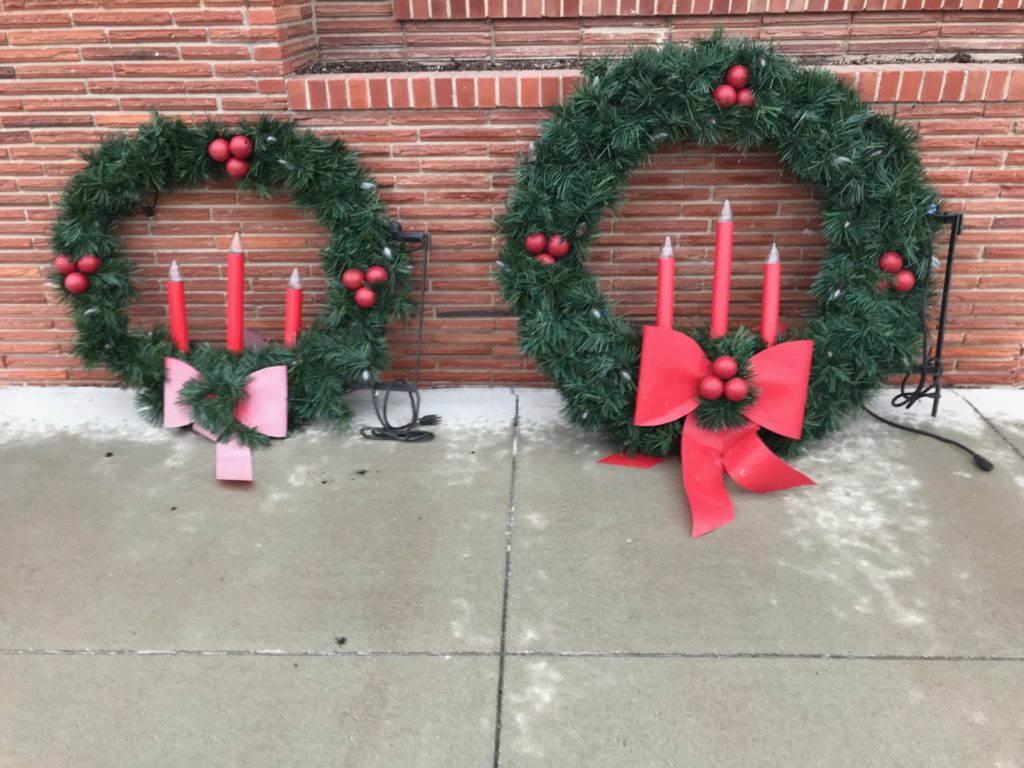 For a short time they were in storage, but now citizens are being encouraged to help the city bring new life to these old wreaths. Starting November 1, individuals are welcome to pick up a wreath at City Hall. Then they have until Spirit of Christmas, on December 3, to decorate the wreath any way they want. During the Spirit of Christmas, all of the decorated wreaths will be on display for public viewing. On Saturday, December 7, at the Christmas Craft and Vendor Show in the Old Gym at Heartland Schools, the wreaths will be sold through silent auction.
There is no cost to participate other than the money an individual chooses to spend on decorating a wreath.  There are 14 wreaths measuring 58" and 25 wreaths measuring 48" and wreaths will be handed out at City Hall on a first come first serve basis for those wanting to participate.  Proceeds from this silent auction will start a "Building for the Future of Henderson Fund" which will be earmarked for the Henderson Community Center.  
If you are interested in decorating a wreath or have additional questions, stop by City Hall or contact Connie at 402-723-5782 or Kelsey at 402-723-4228.
Comments
comments
Powered by Facebook Comments