Written by Brandi Clement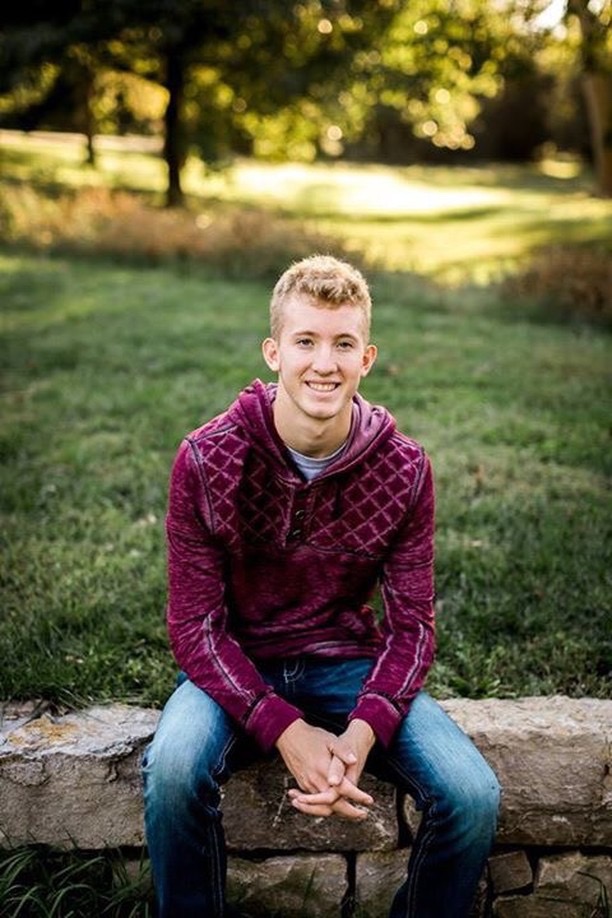 Hayes Oswald, a 2018 graduate of Heartland Community Schools, is now attending the University of Nebraska-Lincoln studying Business Administration. "I wasn't too sure what I wanted to study. I then found Business Administration and knew I could go anywhere with that as my degree," he explained. When he's not studying, Hayes is likely attending Husker Football Games with 90,000 of his closest Husker friends, being part of the Sports Business Association, or playing Intramural Flag Football. 
Though Hayes has been enjoying his time studying in the new College of Business and with his on-campus organizations, he has most enjoyed spending his time being a student manager for the Husker Football Team. "I work closely with Coach Held and the running backs on the team. Specifically, I assist in running drills, spot footballs, and help keep the practice running smoothly," explained Hayes. It's no surprise that Hayes also gets to work with Head Coach Scott Frost. "It's also really cool to see Coach Frost come back and see him get going again. Nebraska fans should be excited to see where the program will be going this season." Though Hayes' time as a student manager was volunteer work for the spring, he hopes to return for the fall semester. "It was crazy at first seeing the football players up close. They're our age but look like they're ten years older. Being able to work with them is fun," said Hayes. 
As for living in Lincoln during the school year, Hayes thoroughly enjoys going to Lazlo's and Misty's with his friends and family. Other perks include playing golf and frisbee golf. Hayes explained, "Growing up in a small town and experiencing the small-town vibe has helped me explore more of the big city life." He hopes to find a job at a golf course in Lincoln being a golf caddy.
Upon graduating college, Hayes would like to live in a big city, whether that be in Nebraska or in another state. "I would like to get into Sports Business or Sports Marketing," said Hayes. If he could go back and give advice to himself as a first-year student, he would say: "Get out and try to meet as many people as possible. Creating friendships makes your first year experience a lot easier." Next time you see Hayes, be sure to tell him hello and ask him more about his experience as a Husker! 
Comments
comments
Powered by Facebook Comments