Due to weather, the District Track Meet at Thayer Central has been moved back 2 hours on Thursday, May 11.
Track athletes will report to their 1st period classes.
8:55 a.m. –
 Dismiss from class
9:00 a.m. –
 Team meeting
9:15 a.m. –
 Bus departure
11:00 a.m.
 – Coaches Meeting
12:00 p.m. –
First Session
3:00 p.m. –
Running Events
9:30ish p.m. – Return Home
Teams Participating:
Fillmore Central, Harvard, Hastings St. Cecilia, Heartland, Sandy Creek, Superior, Sutton, and Thayer Central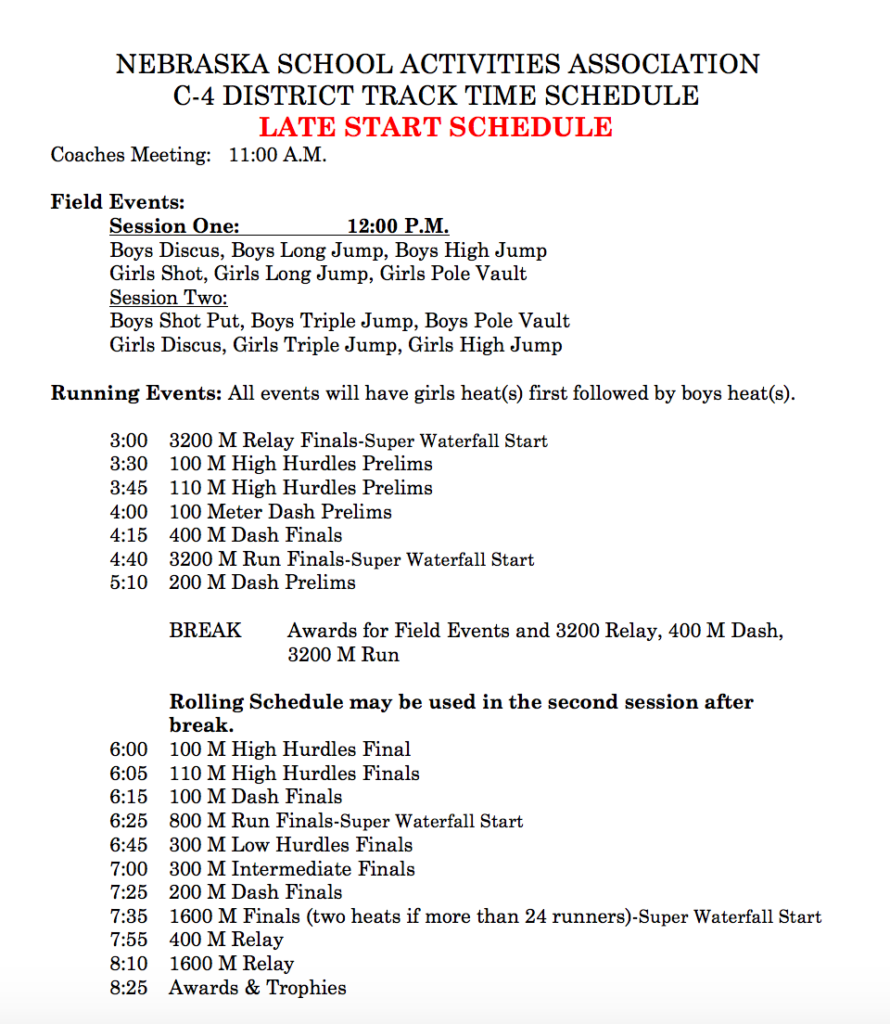 Comments
comments
Powered by Facebook Comments