Today, Monday, October 15, marks the beginning of homecoming week at Heartland Community School. Â The week is full of festivities and fun to rally school spirit and celebrate Heartland. Â One way to celebrate is the annual selection of senior students to represent the school as the homecoming royalty. Â This year the high school students voted and chose 10 seniors to be selected for royalty. Â From these 10 students, two will receive the honor of being crowned king and queen. Â The crowing will take place at the Heartland football game versus Red Cloud on Friday evening which begins at 7:00 p.m.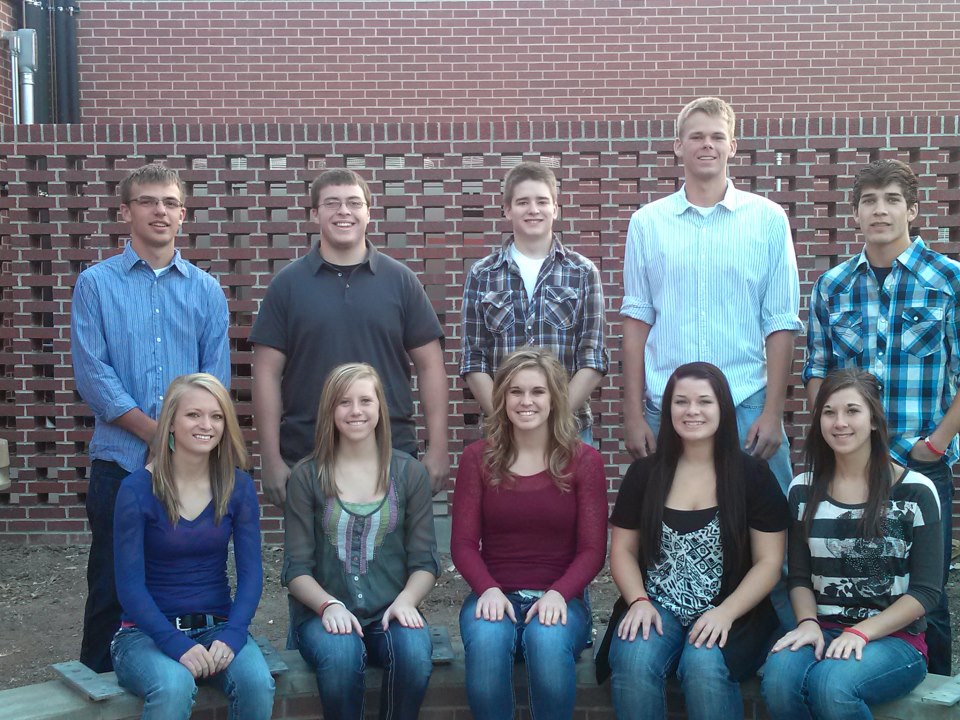 Back Row- left to right- Matt Hiebner, Daniel Quiring, Aaron Jensen, Brent Regier, Lincoln Ruybalid
Front Row – left to right- Samantha Boardman, Mikaelyn Dick, Sara Brune, Mattison Hiebner, Maelyn Huebert
Congratulations to the royalty candidates!
Comments
comments
Powered by Facebook Comments