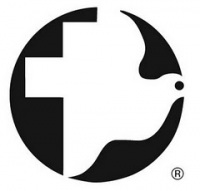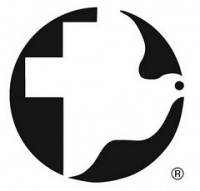 The weather was hot and so was the bidding at the 33rd annual MCC Nebraska Mennonite Relief Auction at the Aurora County Fairgrounds this past Friday and Saturday.  A record $201,928.14 was raised this year by auctioning quilts, crafts, art, food, toys and a wide range of donated items.  Amazingly of that total amount the food and concessions sales totaled $62,810.19.
"It didn't look nearly like we were going to make our goal of reaching $200,000 clear down to the end of the day," said Lelan Thieszen the state board treasurer.  Last year the auction raised $198,673.92 so it wasn't hard to imagine that this year they could reach the $200,000 mark according to Thieszen.
What most people aren't aware of is that late Saturday afternoon an auction within an auction takes place and this year it produced some incredible sales that helped them reach their $200,000 goal.  All of the leftover food from pancake mix to bottles of leftover syrup are brought out to be auctioned off.  "This is when the fun begins and it gets very entertaining!" said Thieszen.
He saw a leftover half gallon bottle of New York maple syrup bid up to $450.  There are no bargins during this auction and you can see families, friends, relatives bidding each other up for the smallest and least valued left over food items.  When all was said and done this little known part of the auction raised $25,000.
The record hot temperatures for the weekend may have played a part in why the actual number of meals served was down from previous years.  Those attending could eat a soup supper on Friday night, breakfast on Saturday morning and a choice of a verenika meal, Windsor loins, chicken or just a ham sandwich at noon.
The Nebraska MCC Relief Sale is organized by a 12 member board selected from Nebraska Mennonite churches.  Thieszen has helped with the MCC sale 32 of the 33 years and served as the board treasurer for the past 15 years.  Jeff Peters is the Henderson Bethesda Mennonite Church representative on the board that meets four times a year.  Both of the Mennonite churches in Henderson have a large number of volunteers who help make this annual event such a success.
Check out their website at www.nebraskamccsale.org if you want to see the breakdown in sale numbers and a number of pictures of the sale weekend and items donated.
Shannon Siebert
Comments
comments
Powered by Facebook Comments