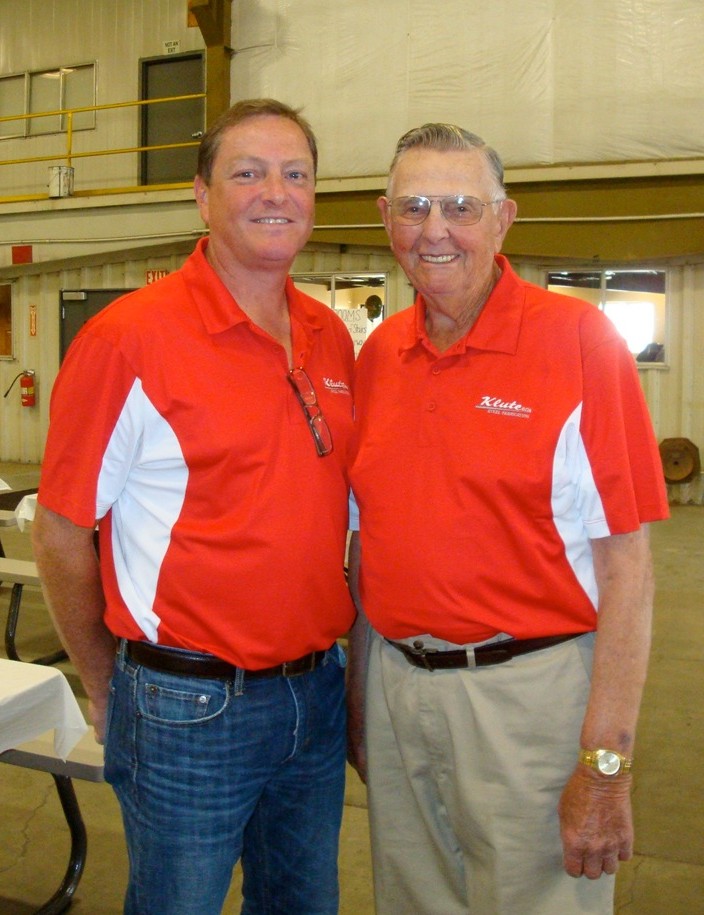 Family owned businesses are the backbone of this country and the family owned Klute Inc. is a success story spanning 50 years from 1961 – 2011.  Nearly 400 visitors  streamed into the Klute Inc. facility east of Bradshaw Friday, September 23rd to an open house celebrating their great milestone–50 years of doing business.
In 1961 Don Klute with his wife Janice started his small welding/repair business in the village of Bradshaw. It was a natural for Don's son Steve to join the family business in 1977 since he had grown up helping his father at the shop.  Since then the business has continually changed and expanded into new areas.  In 1998 they began fabricating and selling large steel substations in addition to their existing truck equipment side of the business.  Steve's wife Kimm also came on board at that time and worked as their full-time office manager.
"It became more difficult to run both parts of our business and we began looking at the idea of selling out the trucking part," said Steve.  In 2008 they bought the former King of the Road manufacturing plant east of Bradshaw and in 2009 Les Hornug purchased the trucking portion of Klute Inc. located off of Highway 34 in Bradshaw.
Their new facility is a 135,000 square foot building on a 20 acre site just 2 miles east of Bradshaw where there is plenty of room for the building of large steel substation structures and more.  They currently have 15 full-time employees there.  It's hard to believe that from the Klute's small town beginnings they would now be manufacturing for customers nationwide in a variety of industries. That is more than enough reason for recognition and celebration.
The open house featured a pictorial display showing how their business has evolved over a 50 year period.  Those attending the open house were served up a tasty BBQ meal and cake. Congratulations to Klute Inc. for growing such a successful family owned business that is an asset to our area.
Shannon Siebert
Comments
comments
Powered by Facebook Comments