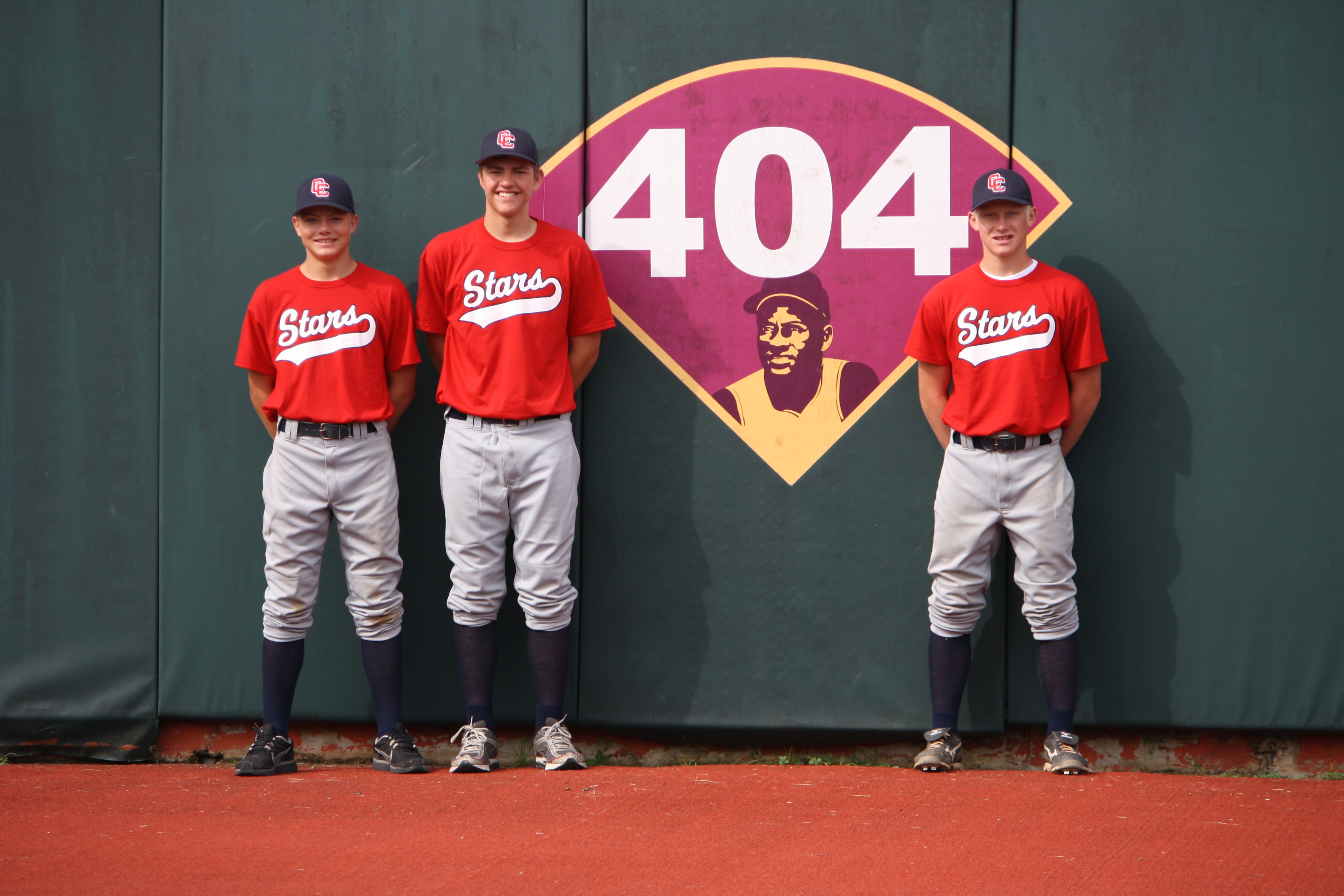 When Colton Siebert, Jordan Heinrichs and Tyler Brown made a trip to York to play baseball in August 2010, they did not realize that day of take them to Puerto Rico. Â None of the three boys knew they were even trying out for anything. Â They just were invited to come play ball by their coach, Gary Bandy. However, it was a try out. Â An organization called Coast to Coast was there spectating and taking notes. Â At the time, Siebert, Heinrichs and Brown did not realize they were three of over 10,000 ball players trying out across the United States. Â Again, they were though; and they made it. Â The boys were selected to play on the thirteen and fourteen year old team. Â Other players that formed the team were from 20 different states. Â The US formed two teams of 15 players to take down to Puerto Rico for some competition and a trip that will never be forgotten. Â The three young men all made the trip and were able to represent Henderson in San Juan, Puerto Rico with James King, college coach and LA Dodgers scout, as their coach.
They boys and their families made the trip where they would play nine games in five days. Â They truly enjoyed their time and the level of play, however, after discussing the trip with the boys, they agreed the games were much slower paced than they were used to. Â It felt like they just seem to take their time more than here in the states. Â A highlight of playing in Puerto Rico with such diverse teams was that they did get to play against some pretty high competition. Â Three of their opponents are even projected to enter and get picked up in the draft.
Siebert, Heinrichs and Brown played the same positions they have been comfortable with all season. Â Siebert played catcher, outfield, 1st and 3rd base. Heinrichs pitched, caught and played shortstop. Â Brown also pitched and played shortstop and 2nd base.
The boys held their own and played well.  Siebert did suffer an injury as he slid into 2nd and dislocated his left pinkie finger.  This led to another adventure as he headed to the Puerto Rico hospital.  Not knowing what to expect from this, they were pleasantly surprised.  They were impressed with the hospital and also with Coast to Coast's on site trainer who made sure the boys were taken care of and ready to play.
And something the Henderson boys forgot to bring was their gifts.  Gifts?  That's right, they quickly picked up on the fact that Puerto Rico baseball tradition is to exchange gifts with the opposing team after the game and then take one big group picture.  They thought this was pretty interesting and a fun idea.
The game itself was enjoyable for the boys. Â The weather held up well staying right around 88 degrees with a bit of humidity, fields were great, lighting was a bit spotty sometimes, but they loved the fact they did not have to contend with any bugs at all. Â They did experience a chicken on the field in one game. Â The Puerto Rico players played on while laughing at the American players who ran to catch it.
They even got to play in the Roberto Clemente Stadium, which was a really great feeling for them.  Their families all had the opportunity to experience this trip and all its fun memories with the boys as well.  This was a fun trip for the families and the boys appreciated the food runs and someone to do their laundry.  "Our parents are just awesome," they all concluded.
In the mix of all these games in five days, the Siebert's, Heinrich's and Brown's did get to do a little touring and sight seeing of their own.  They got to go the beach, the rain forest, snorkeling, kayaking and the list goes on.  Not a bad way to spend your free time.
And even the littlest of adventures were experienced to their fullest as Ashley Brown said her highlight was catching lizards, iguanas and geckos at the ballpark. Â Not something you can do everyday at the Henderson ball fields!
A great adventure was had by the group of seventeen. Â They learned, laughed and loved the game of baseball. Congratulations to Colton Siebert, Jordan Heinrichs and Tyler Brown for your accomplishments and your talents.
Comments
comments
Powered by Facebook Comments