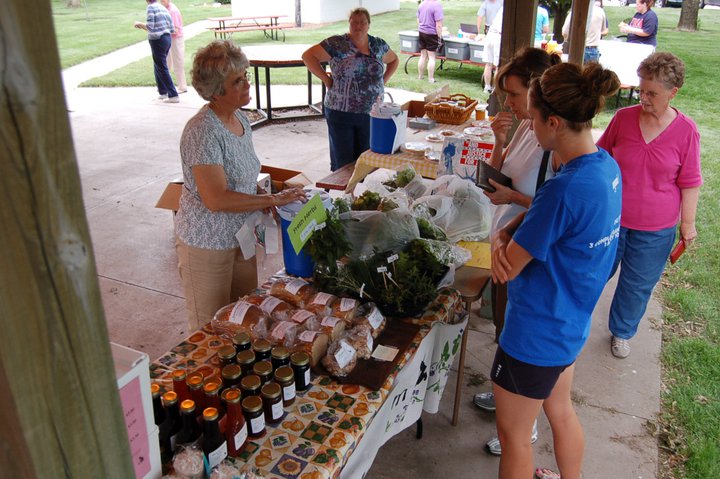 The 2012 Henderson Farmers Market will be up and running on Tuesday evenings this summer from 5 to 7 p.m. in the Henderson Downtown Park from June 5-August 28.
This summer, there will be various vendors selling a variety of homemade and homegrown products. As different produce comes into season the items sold and the vendors at the Farmers Market will change. As a result, a Facebook page has been created for "Henderson Farmers Market" to keep you up-to-date on items that will be available and which vendors will be set up each week.  If you are a member of Facebook, be sure to "like" the Henderson NE Farmers Market page to get updates about the farmers market in your newsfeed.
Vendors registered so far for this summer include: Home Make Patchworks, Luke's Garden, Marcee van den Berg, Mary Ellen's and Prairie Hill Farm. Each week there will also be a local group selling a meal which will be listed ahead of time in the Farmers Market brochure.
If you are interested in selling homemade and homegrown products or serving a meal during Farmers Markets in Henderson contact the Henderson Chamber of Commerce for a vendor packet by calling (402) 723-4228 or emailing, hchamber@mainstaycomm.net.
Kelsey Bergen
Comments
comments
Powered by Facebook Comments