This week's calendar at Heartland Community School looked deceptively light for those not involved in basketball, but it was anything but. As we all know, "life is full."
Both Girls and Boys Basketball played home basketball games on Tuesday and Friday, and traveled to Hampton on Saturday. On Tuesday, both varsity teams fell to Sutton. The girls lost 57-42 and boys ended with a score of 66-54. After being highly outscored at half time (33-15), the Huskies boys came back within 12 points to end the game.
Both teams, however, added a win to their stats against both Exeter-Milligan and Hampton. The Girls won against Exeter-Milligan 76-33 and against Hampton 51-25. Scores for the Heartland boys were 76-33 against Exeter Milligan and 68-14 against Hampton.
This week, the girls JV and Varsity teams play at home against Shelby-Rising City on Tuesday evening, beginning at 6:00. On Friday, boys and girls will play Thayer Central at home with JV games beginning at 4:30 pm.
Wednesday was a day full of activity for member of FFA, Jazz Band, and Chamber Singers.
Ten members of the Future Farmers of America attended the District Leadership Development events and competitions held in Aurora. 
Carson Ott received 1st in Natural Resources and will be heading to the state contest. His speech was on the care and importance of bees.
Grace Regier and Zach Quiring competed in Creed speaking and both received a blue ribbon.
Wyatt Panko spoke on the importance of seed genetics and received a blue.
Reeve Oswald talked about reptile conservation and received a red ribbon.
Rachael Dente received a blue for her speech on ethanol. 
Tanner Bottorf received a red for his speech on Why FFA is important. 
Tyler Lewis gave an extemporaneous speech and received 3rd place.  This makes him an alternate to state. 
Reagan Weisheit competed in Job Interview and received a red. 
Emily Nunnenkamp and Rachael Dente gave a demonstration on making jam. They received a purple ribbon and were selected to be an alternate for state.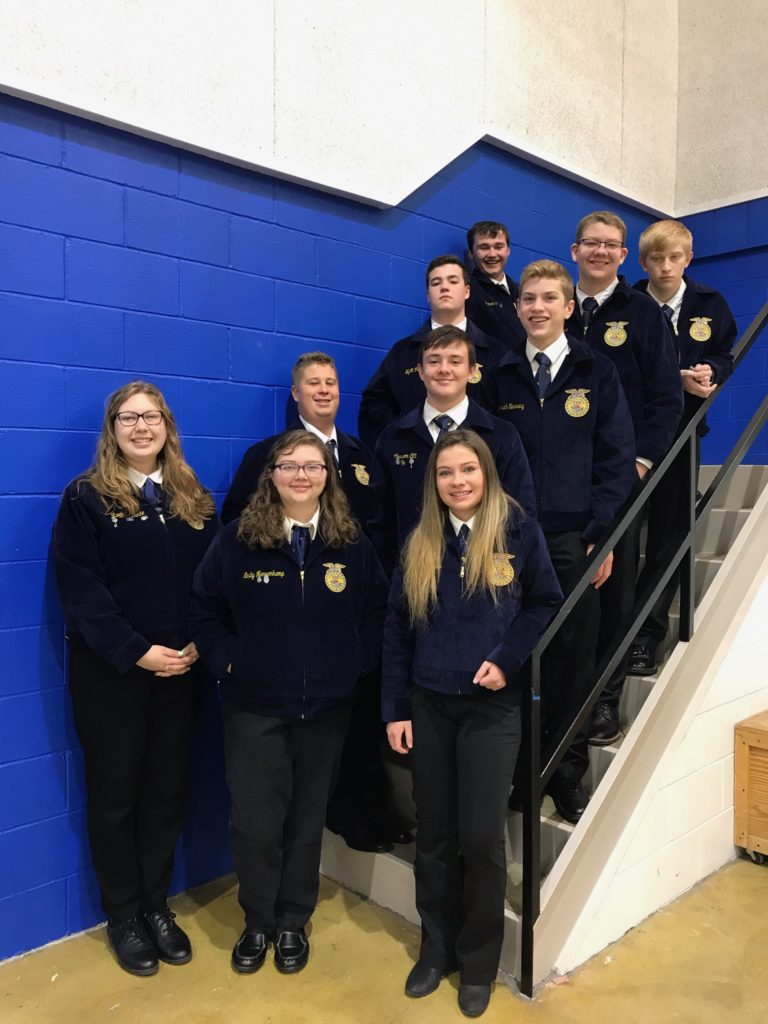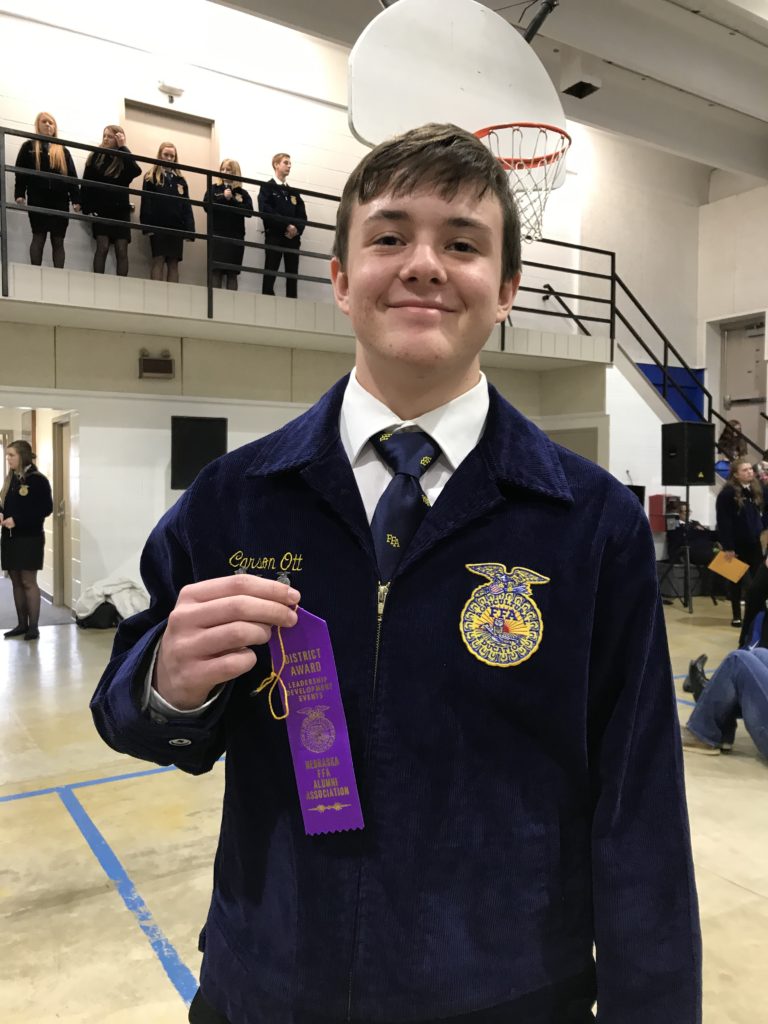 Also on Wednesday, members of the Chamber Singers and the Jazz Band traveled to Hastings College to tape Christmas selections that they have been working on this fall/winter. Their recordings will be aired on NTV (ABC and Fox) Christmas Eve and Christmas Day. The times have not been released yet. Check the NTV website close to December 24 to see the times.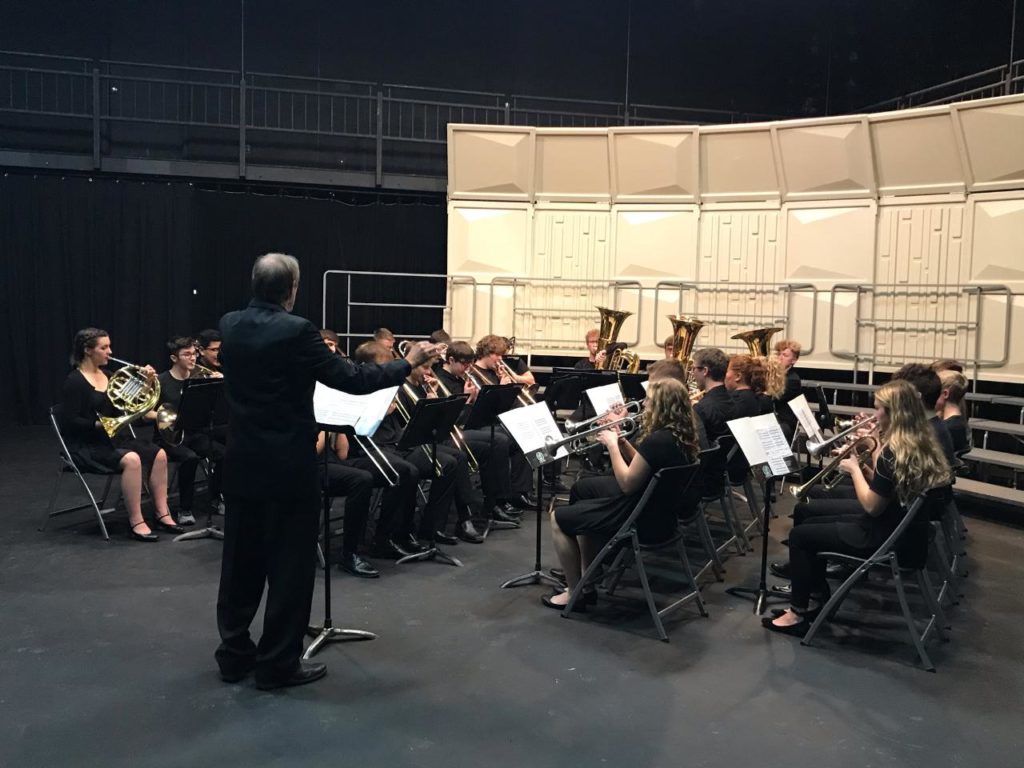 On Thursday, many interested thespians auditioned for the Spring Play, "Clue on Stage: High School Edition." This comedic murder mystery will be performed on March 27 & 28, so mark your calendars! Over 30 cast and crew members will be working hard over the next few months to bring you some great entertainment.
Comments
comments
Powered by Facebook Comments