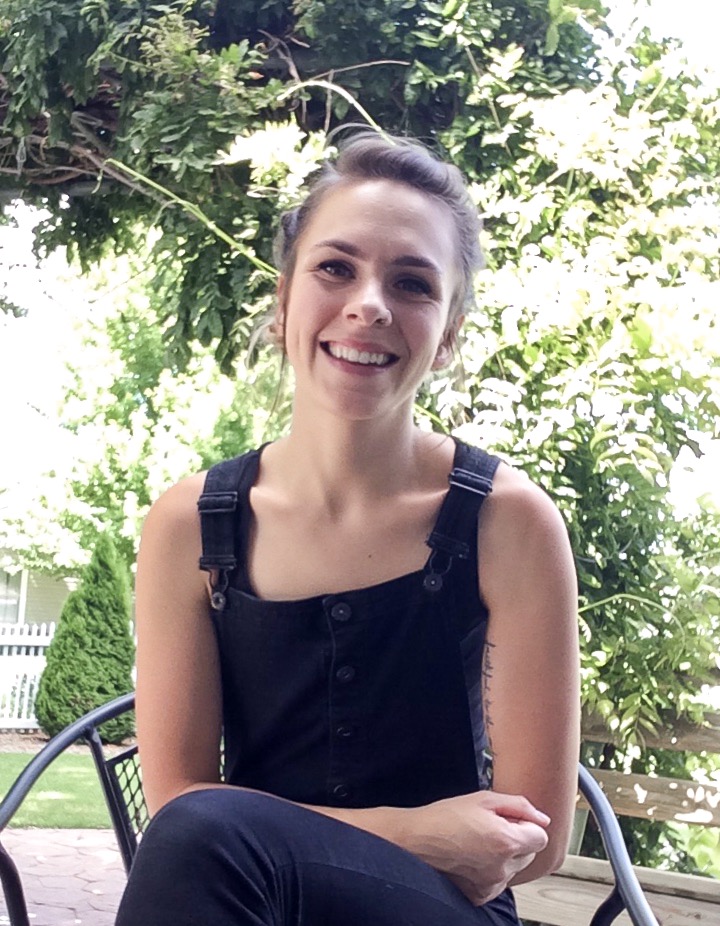 Written by Brandi Clement

Celsea Martin, a 2009 graduate of Heartland Community Schools, returned to Henderson after experiencing life on the West Coast in San Diego, California.
"After high school, I had originally planned to attend an art college in Omaha, but then I felt like I needed to make a move to San Diego to have some time with my dad. The plan was to only stay for a few months, but shortly after moving, I met my husband and ended up staying for eight years," explained Celsea. 
Growing up in Henderson, Celsea always considered it a gift that she grew up in a small town. "I always felt safe, always knew somebody, and was always known by someone. However, I definitely wanted something 'more' when I got to high school," Celsea explained. "I recall that I said something like 'Why would anyone move back here?' I would publicly like to retract that statement. I didn't understand then what I do now, as people do change."
Looking back, Celsea would say that her move back to Henderson was prompted by a crossroads she and her husband were at back in California. "We knew that our time was coming to a close at our church. We had been leading worship there together for about seven years. It was not on our radar to consider Henderson as our next home. We then had a moment of clarity, looked at each other and said, 'Let's do this!' In a matter of weeks, all the details worked themselves out. Three years later, I can confidently say it was the best decision we ever made."
It's evident that living on the coast is a bit different than the Midwest and that the adjustments could prove challenging. However, Celsea seemed reassuring that if it's a good fit, it works out. "The adjustment moving back to the Midwest has been almost entirely seamless. It was the right time for our family, and we have not once moved back on our decision. Just the other night, my husband and I were reflecting on our move, and we are still so grateful for the life we have here. There aren't many places like this; we love our life." Celsea and her family have now lived in Henderson for three years. "I wasn't able to see the beauty and simplicity of this town when I left. I didn't catch it the first time around, so I'm very thankful I have a second chance to soak it all up," she explained.
Being back in town, Celsea would say her experience and one of her biggest adjustments was seeing someone she knew anywhere in town. "After living for so long in a place where you can be totally anonymous, I actually dreaded the thought of seeing someone I knew any time I left my house. Now, I love seeing someone anywhere I go."
When it was asked what her favorite part about living back in a small town was, Celsea responded with, "It's the people! The people here are what make it a wonderful place to live! There are really, really good people here. That was one of the first major realizations my husband and I had shortly after moving here. I remember a conversation early on after we moved where he noted, 'The people here are just genuinely good people,' and I couldn't agree more."

Celsea's husband, Tim, works in Aurora, and she can often be found with her three kids around town or using her musical gifts at special events. There is no doubt that just as they have enjoyed their move here, the community has celebrated the addition of their family!
This is the final installment in our mini-series, Hometown Return. As we ventured along, we realized there were many other possibilities to feature. Maybe we will do another series in the future!
Comments
comments
Powered by Facebook Comments