The Heartland Huskies competed at Lake Maloney for the Class D State Tournament. Due to unplayable conditions, the tournament was limited to a single day 18-hole event taking place on Wednesday, May 23rd.
The team finished 9th with a score of 392. Benjamin Mestl led the team with a 90. Cade Oswald finished with a 94, Reagan Weisheit carded a 100, Peyton Ott walked in with a 108, and Mason Hiebner finished with a 120.
The team had to overcome difficult weather conditions consisting of high winds and cold temperatures early Wednesday morning.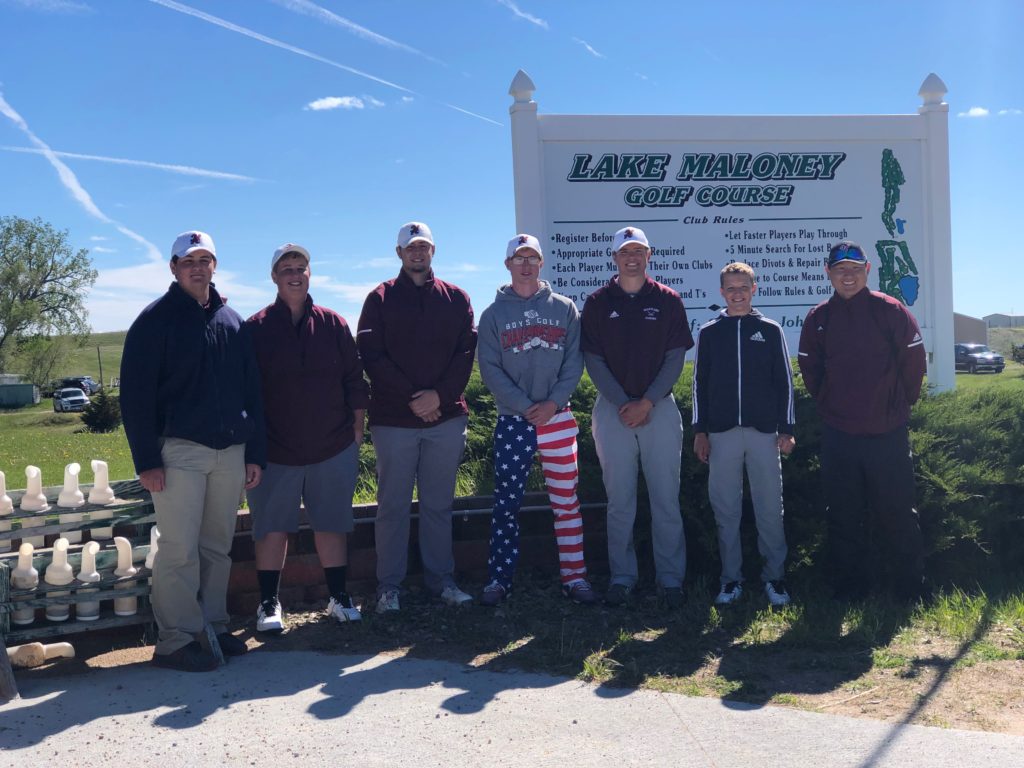 L-R: Alternate Harmon Perez, Reagan Weisheit, Peyton Ott, Cade Oswald, Benjamin Mestl, Mason Hiebner, and Coach Sundberg
Comments
comments
Powered by Facebook Comments