This week (Week 5 of Distance Teaching and Learning), we catch up with Heartland's Guidance Counselor, Mrs. Linda Koehler, and Preschool Teacher, Mrs. Dot Quiring.
Mrs. Koehler:
A few weeks ago the Junior High Homeroom Team met to discuss ways to motivate Junior High students to engage in online learning and enrichment activities during this time of being away from the classroom. They came up with a point system as an incentive for students both to do the work and to share their work with their various teachers.
The Junior High teachers created a slide show with instructions on how students can earn 1-3 points based on the level of difficulty of each assignment given. One point is given for a simple assignment, two points for one that takes 20-30 minutes to complete, and three points for an activity that would take at least an hour to complete. The teachers keep track of the points on a google sheet. Students must show proof they have done the activity. Activities range from enrichment suggestions such as "play a card game with your family and send a photo" or "send photos of three signs of spring" to more difficult assignments such as one from Industrial Tech Class to "research and complete a small project that could be done at home." Students also receive points for joining the various Zoom meetings with their teachers.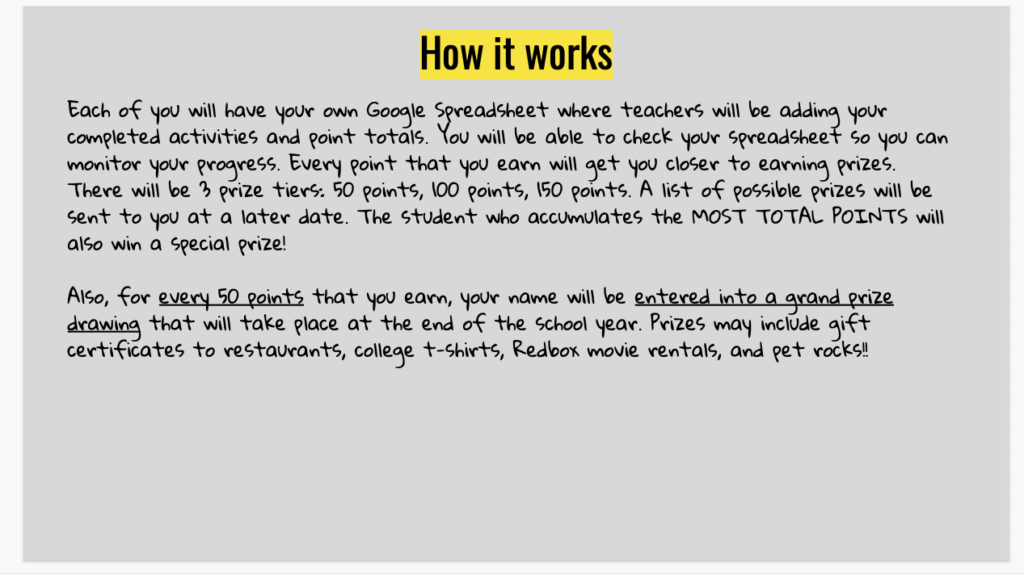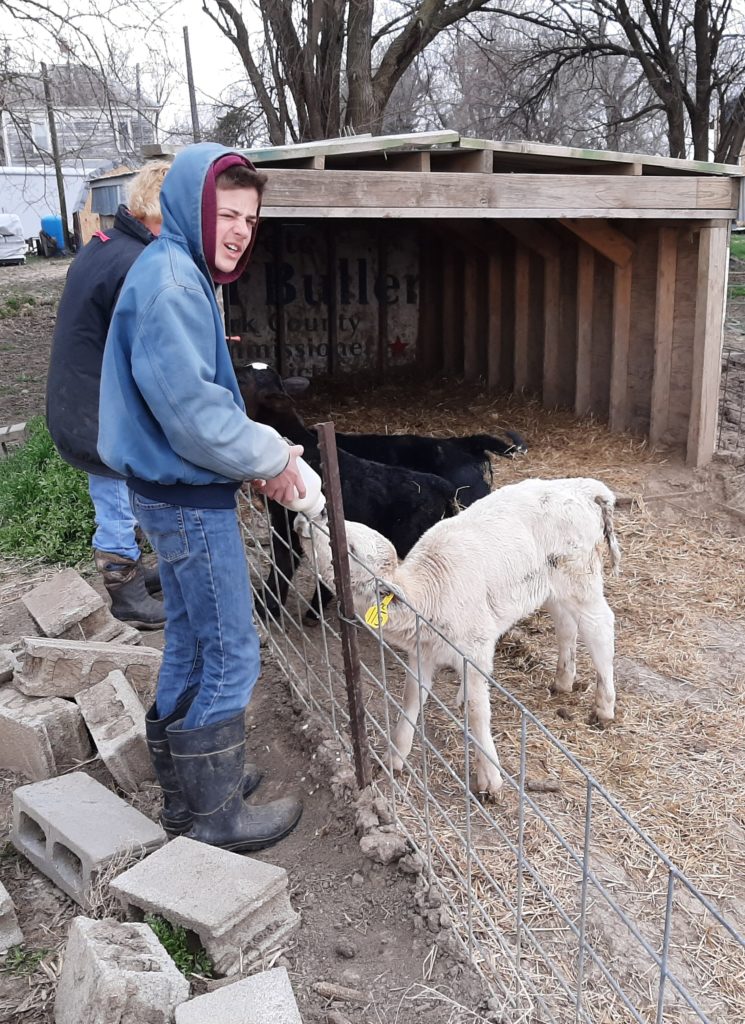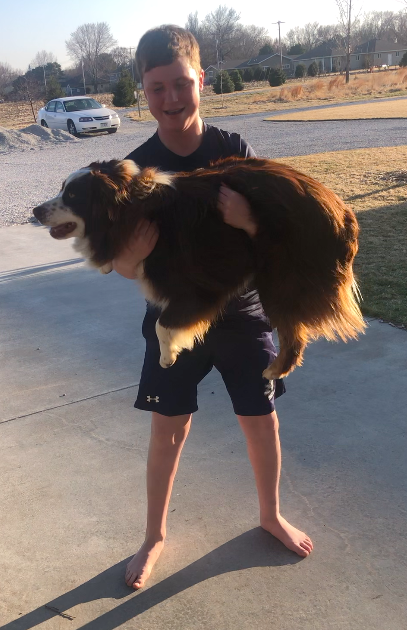 Students to reach 50 points first were given a Perks gift card. Other incentive items include t-shirts, water bottles, and college swag.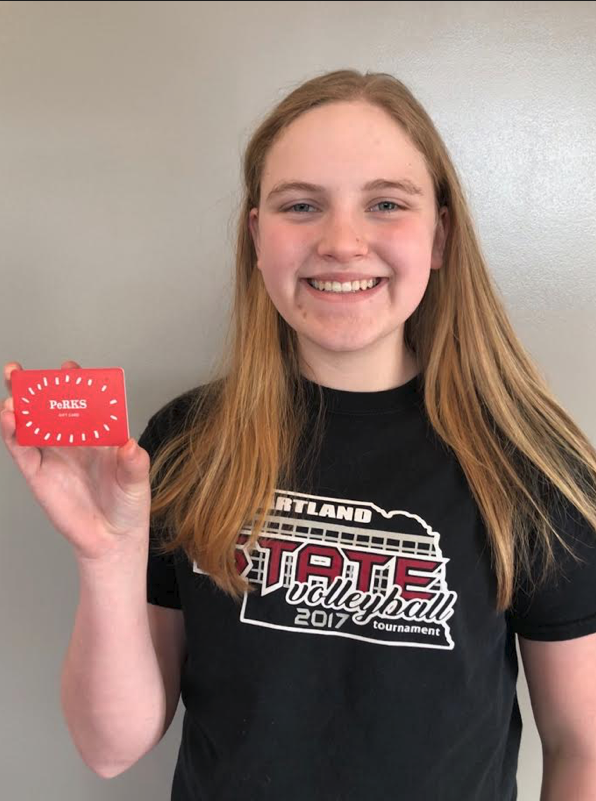 "The idea behind the incentive points is to keep the students engaged and connected," says Mrs. Koehler. "Teachers want to see and talk with their students and encourage them to 'keep learning' in various ways. Many teachers have seen a big difference in how much the students are doing since this system has been implemented."
Mrs. Dot Quiring:
Mrs. Quiring meets with the Heartland Preschool students each Wednesday via Zoom for various activities. She has put together a sheet to show some photos and descriptions of what they have done and what is coming up. Check it out!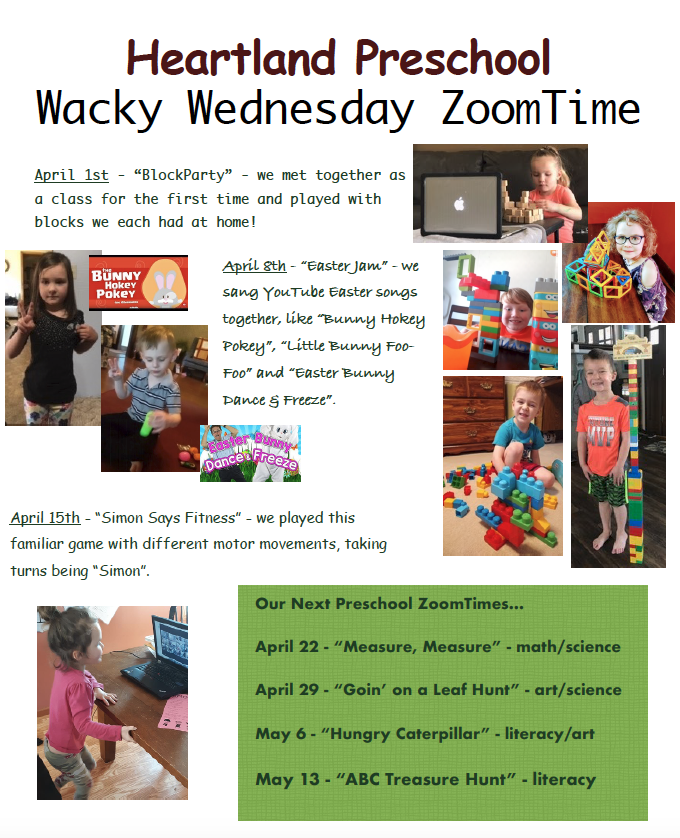 We at Heartland Beat give an ongoing THANK YOU to all of Heartland's teachers, administration, and staff as they continue to provide learning opportunities, guidance, and reassurance during this crazy time.
Comments
comments
Powered by Facebook Comments