After multiple games on the road, the Huskies played on their home court for the past two games. On December 28, the teams hosted Palmer. Both the girls and boys had comfortable wins over the Tigers. Leading the scoring for the girls was Kate Bergen with 21 points. The boys were led by Jared Nunnenkamp who posted a total of 18 points.
Last Saturday the teams faced Cross County. In intense games with tough fights, the girls ended just one point short of the Cougars, and the boys only two points behind their opponent.
Currently, the girls have a 5-4 season record, and the boys are at an even 4-4. On Tuesday, January 8, the teams will play away at Superior.
Girls
Heartland: 12, 11, 10, 16 — 49
Palmer: 6, 8, 7, 18 — 39
Individual scoring: K. Bergen 21, O. Ohrt 14, K. Wetjen 4, A. Kroeker 3, K. Buller 3, C. Siebert 2, G. Janzen 2
Heartland: 13, 10, 8, 3 — 34
Cross County: 4, 6 , 12, 13 — 35
Individual scoring: K. Bergen 17, K. Wetjen 5, O. Ohrt 5, C. Siebert 3, K. Buller 2, G. Janzen 2
Boys
Heartland: 24, 13, 17, 9 — 63
Palmer: 12, 7, 6, 15 — 40
Individual scoring: J. Nunnenkamp 18, T. Arbuck 17, J. Stebbing 15, B. Allen 8, R. Huebert 2, K. Wetjen 1, A. Swartzendruber 1, B. Mestl 1
Heartland: 19, 8, 13, 9 — 49
Cross County: 13, 8 , 12, 18 — 51
Individual scoring: Not yet posted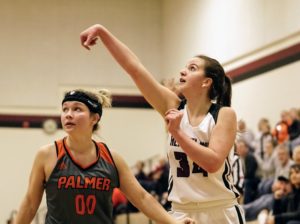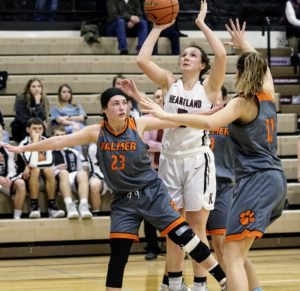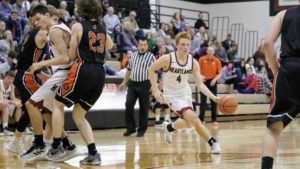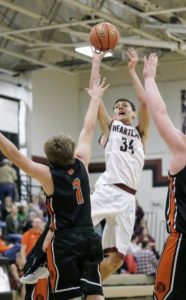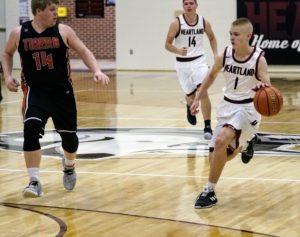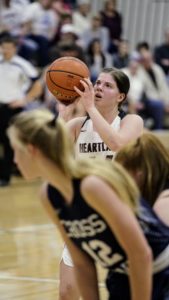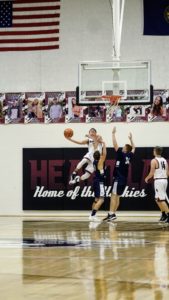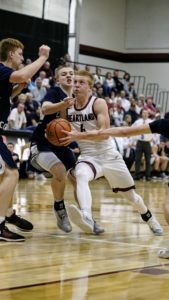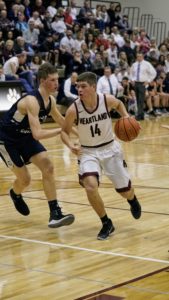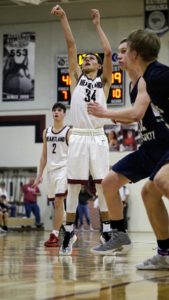 Comments
comments
Powered by Facebook Comments