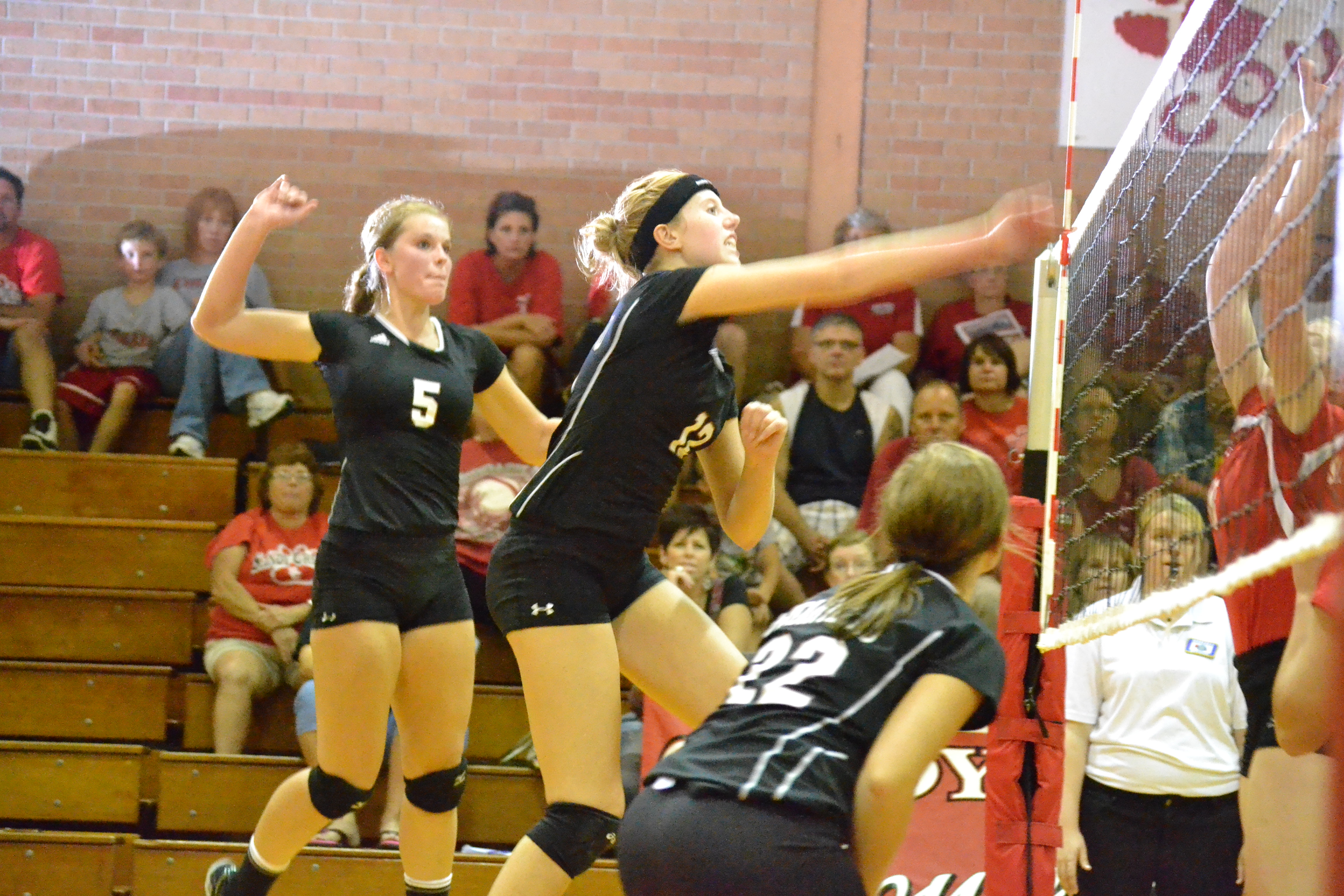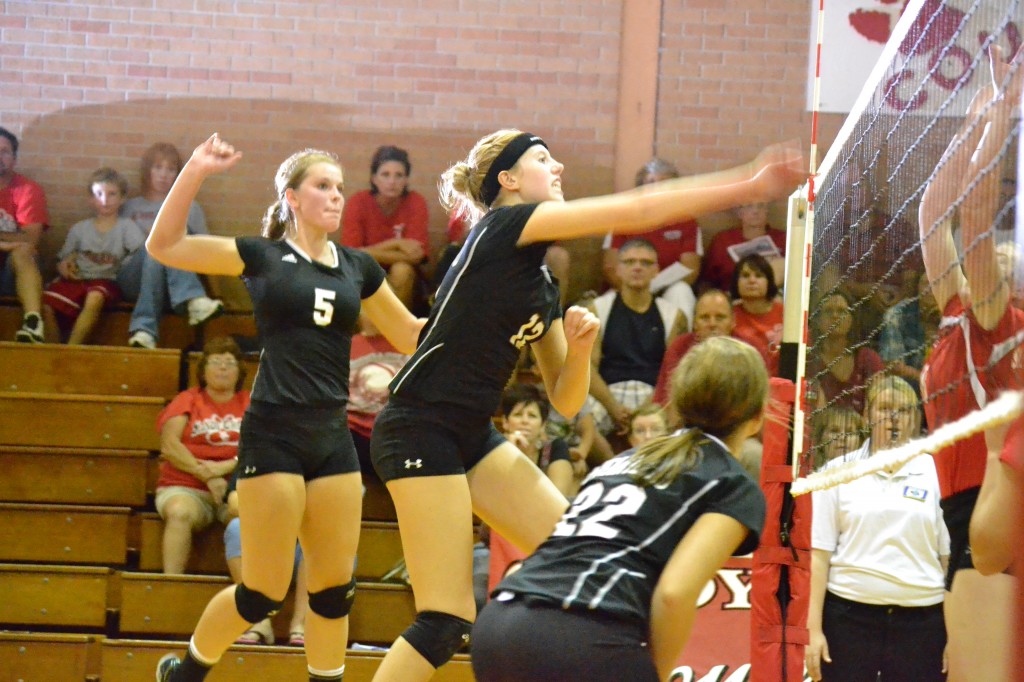 If you were unable to listen to last night's triangular in Sandy Creek via HeartlandBeat's Live Audio, here is a recap of the games.
The Huskies Girls Volleyball team start off the season 1-1 as they open in the Sandy Creek, Wilber-Clatonia, Heartland Triangular held in Sandy Creek.
The Huskies beat the Wilber-Clatonia Wolverines in two quick sets. The team was led by senior, Sara Brune with 10 kills. They turned right around and took on the Sandy Creek Cougars. It was a tight one the entire way, but after the Huskies took the first set, they could not keep the momentum and dropped the second and third sets. Seniors, Mikaelyn Dick, Ashley Quiring and Brune led in kills in the Sandy Creek game. Mikaelyn had eight, Ashley with seven and Sara contributed nine kills.
The Huskies opened with six talented seniors stepping onto the court, with lots more talent beyond that. The team has promise as it looks to the upcoming majority of the season and we look forward to watching your successes.
If you are unable to attend tonight's Huskie football game in Shelby, join HeartlandBeat.com as that game, too, will be Live Audio.
Heartland vs Wilber Clatonia Stats:
25-15 / 25-16
S. Brune 10 kills, 4 digs
M. Dick 3 kills, 2 aces, 3 blocks
E. Vanderneck 3 kills, 1 block
A. Quiring 3 kills
M. Huebert 1 kill, 4 assists
A. Bittinger 11 assists
M. Hiebner 4 digs
---
Heartland vs Sandy Creek Stats:
25-20 / 22-25 / 20-25
S. Brune 9 kills, 12 digs, 1 ace
M. Dick 8 kills, 1 ace, 1 block
A. Quiring 7 kills, 1 ace, 5 digs
E. Vanderneck 4 kills, 2 blocks
A. Braun 2 kills
A. Bittinger 2 kills, 20 assists
M. Huebert 2 kills, 9 assists
M. Hiebner 9 digs
J. Bittinger 3 digs
B. Carr 3 digs
Comments
comments
Powered by Facebook Comments