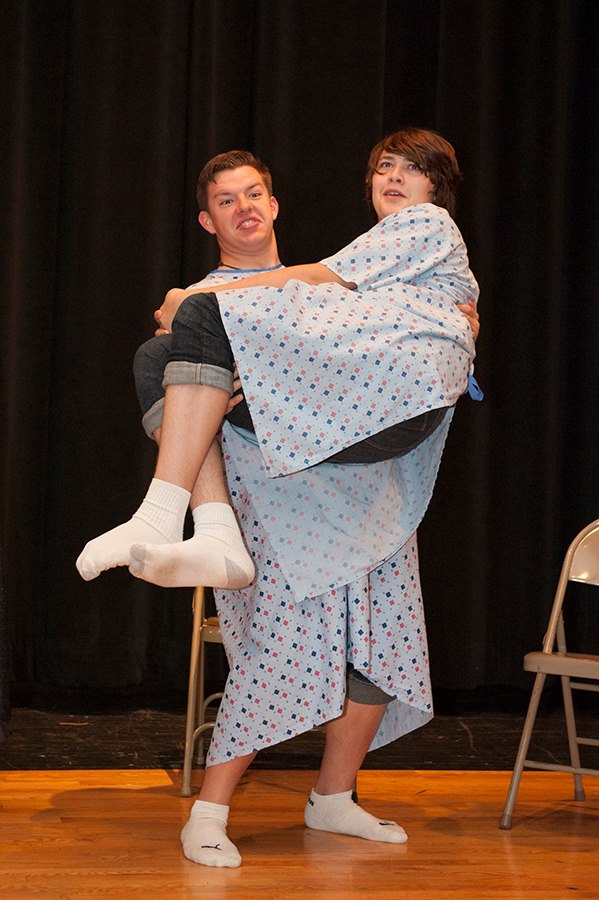 Everyone is invited to the community performance of "Cheating Death" a one-act play by Kamron Klitgaard, on Friday, October 28, at 7:00 p.m. in the school theater.
When the Angel of Death (played by Addie Swartzendruber) visits a mental hospital to collect someone on her list, she accidentally reveals herself to the wrong person. After struggling to convince the patients of her identity, Death attempts to correct her potentially fatal mistake and demands to know which one of them is actually the one she came for. The charming and sometimes neurotic mental hospital patients are played by Sadie Carr, Zachary Dente, Ethan Hall, Megan Kroeker, Kori Siebert, and Brooke Weisheit.
"Cheating Death" is produced by special arrangement with Pioneer Drama Service, Inc., Englewood, Colorado.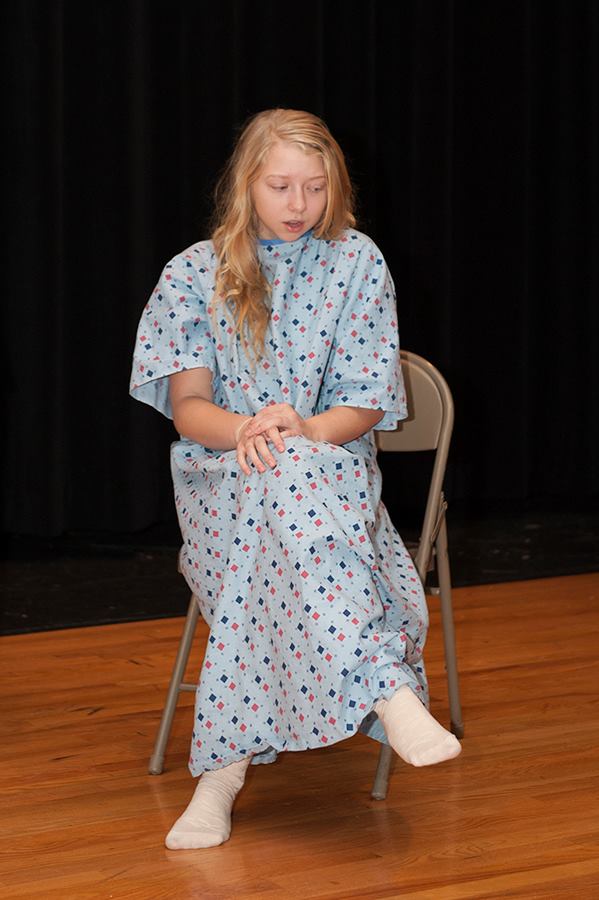 Photos from Heartland School Facebook page
Comments
comments
Powered by Facebook Comments