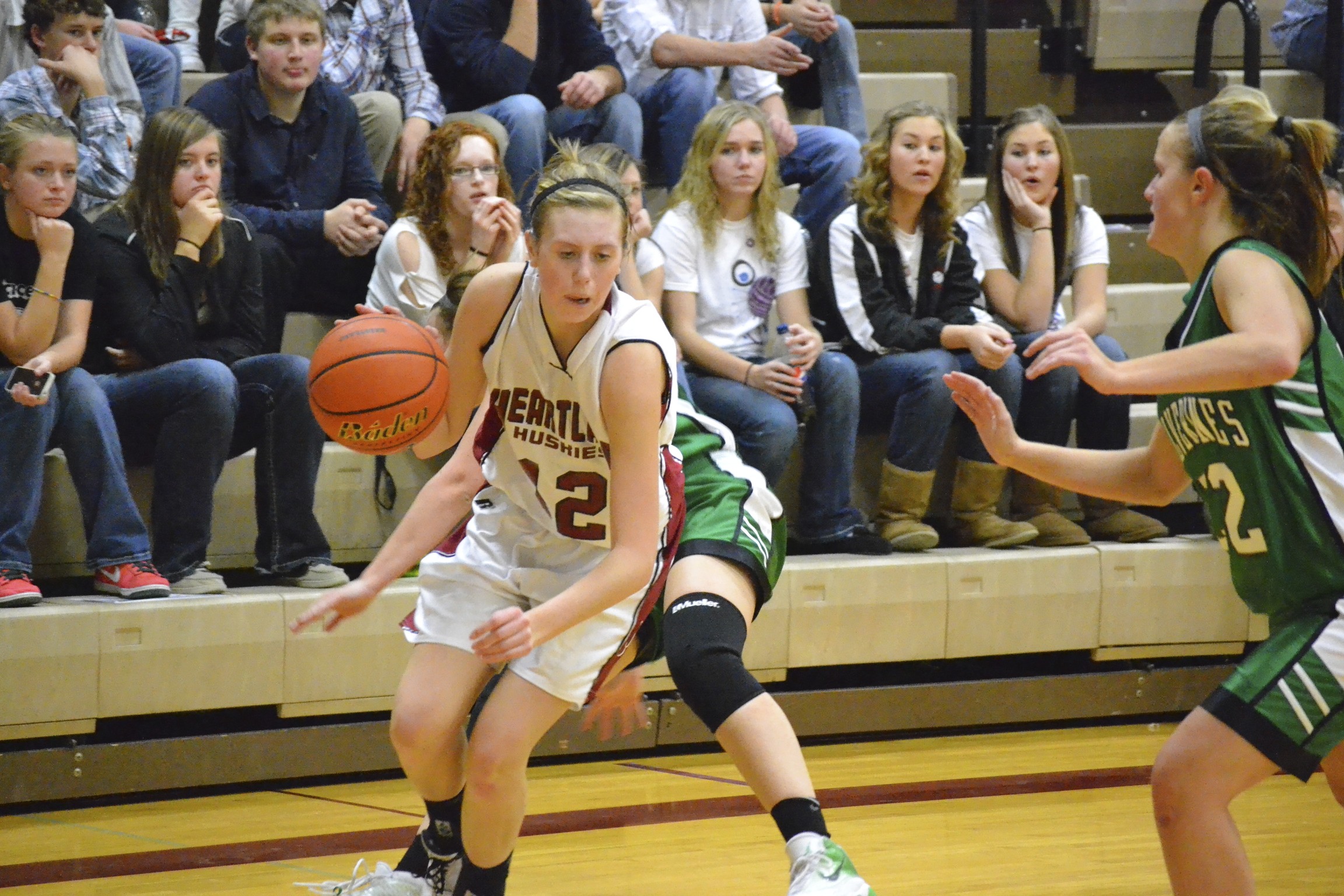 The Huskie Girl's Basketball team started off their season with a commanding 58-29 win over Wilber-Clatonia last night.
The team came out hot, both offensively and defensively. The Huskies used their speed, endurance and depth to put on a full court press in the 1st quarter that frazzled the Wolverines to a point they just were not able to recover from.
Mikaelyn Dick also started her offensive season where she left off from last year totaling six three-pointers on the night and finishing with 23 total points. The three-pointers in a game school record is currently co-held by Mikaelyn and her sister McKenzie Dick at seven.
Although the team was without senior, Jen Yoder, who started last year, they made a good first impression to everyone watching that they have ability and they are wanting to use it. The Huskies take their game on the road tonight as they travel to Twin River. This should be a very good match up you will not want to miss. If you can not attend the game, tune into the Huskie Sports Network on HeartlandBeat.com for live blogging updates.
Heartland – Â 22 Â  Â 12 Â  Â 7 Â  Â 17 – 58
Wilber-Clatonia – Â 3 Â  Â 8 Â  Â 12 Â  Â 6 – 29
Huskie Scorers:Â M. Dick 23, S. Brune 7, A. Braun 7, A. Kroeker 6, B. van den Berg 6, M. Hiebner 4, S. Stamp 3, M. Janzen 2
[flickr-gallery mode="photoset" photoset="72157628261312667″]
Comments
comments
Powered by Facebook Comments